City Administrator Chris Fischer quietly applauded the formal commissioning of the community's new Madelia Government Center, holding back emotions that have been a deep part of her decade in the Watonwan County city.
Fischer was serving as assistant city administrator when fire ravaged Madelia's downtown in February 2016, destroying much of the historic downtown's north side businesses on Main Street. And when she took over the head job three years later, she made a commitment to build a better fire department and City Hall.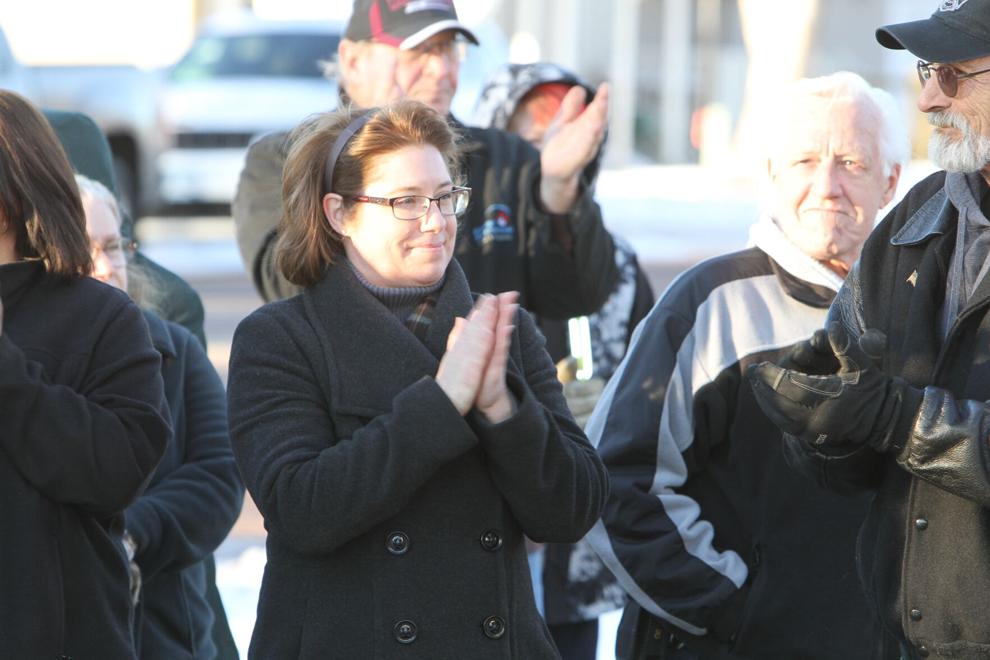 "I had already started the process," Fischer recalled. "They really needed a new fire hall. When COVID hit, we knew we weren't efficient (in providing services)."
But it wasn't just the need for larger garage bays for the fire department's larger, newer trucks. The hope was for a full-fledged government center, also bringing together the police department and city offices, including City Council chambers.
"It brings tears to your eyes thinking back to the fire," Fischer said, making Sunday's events so special. "And it just brings tears to your eyes again today."
Yet, it was even bigger than that. After that devastating 2016 fire, which many of the firefighters who walked Main Street to the new facility had battled, coupled with two years of the pandemic, Fischer knew this was a key moment in Madelia history.
"This is an amazing community," Fischer added. "This community is so strong, so together."
Fire Chief Ryan Visher credited Fischer with carrying through with the $3.2 million project at Sunday's opening, a decommissioning of the old fire hall at 116 W. Main St., the historic 1916 facility.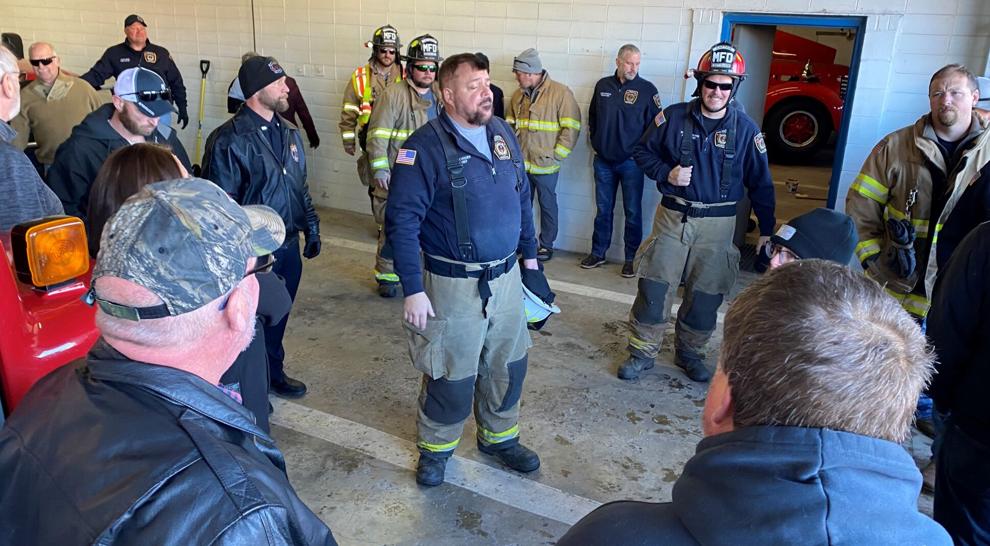 Mayor Mike Grote, who is wrapping up a 24-year career in city government, also credited a Madelia Fire Department that has more community residents wanting to join than currently needed.
"We have people moving to Madelia," Grote said, several with firefighting experience.
The old facility will be torn down and is expected to be redeveloped with a mix of second-floor rental units and first-floor retail space, Fischer said.
Pastor Kelly Heide formally opened the decommissioning of the old fire hall by thanking and praying for local firefighters, gracing the space and its history.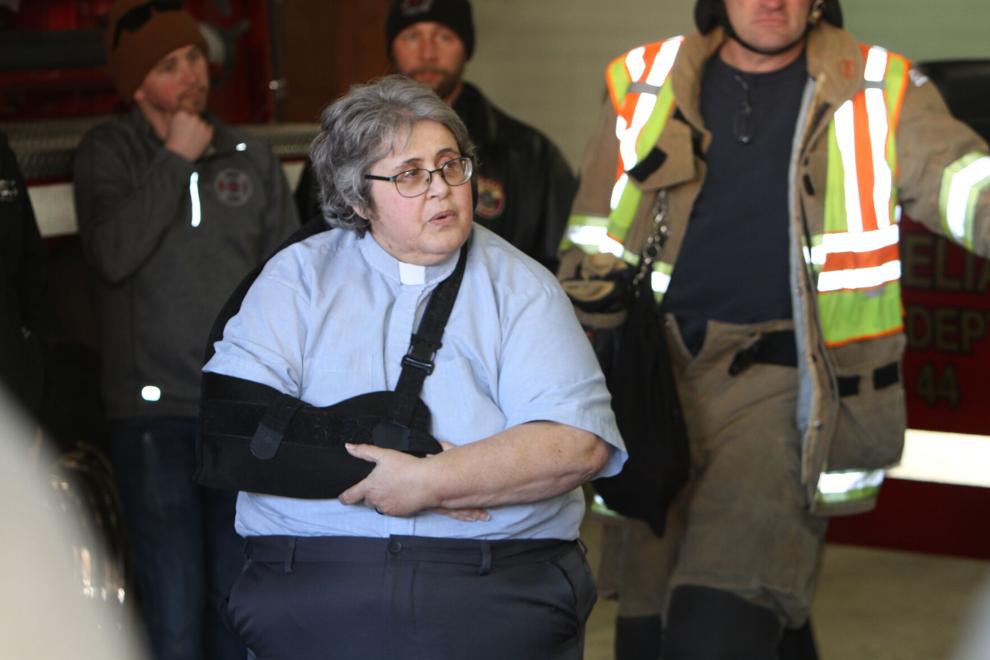 "It has heard laughter. And I'm sure it's seen some tears," Heide said. "I know some of the things you've seen and heard have broke your hearts."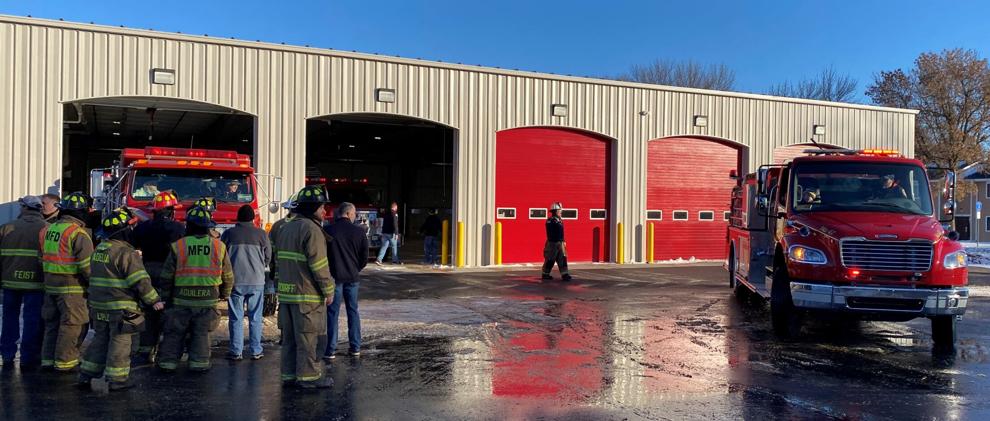 As the members of the Madelia Fire Department and its trucks traveled the several blocks to the new facility at 308 Drew Ave. NE, led by the Police Chief Rob Prescher and bagpiper Meredith Richmond, of St. Paul, community residents applauded, waved and filmed the procession.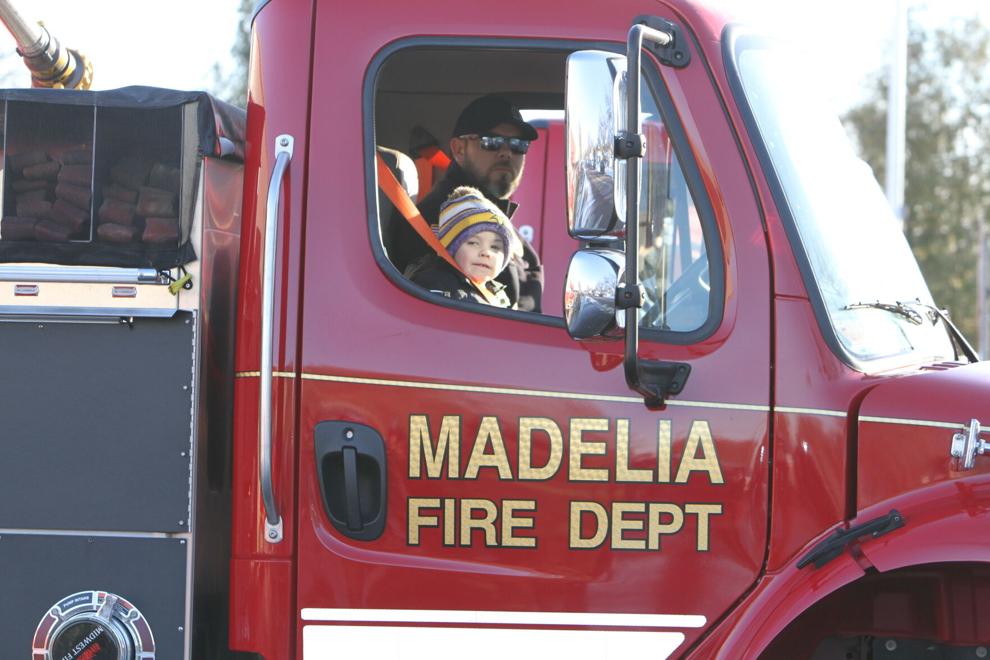 The Rev. Greg Volbrecht offered an opening prayer to begin the formal commissioning of the new Madelia Government Center, and the mayor touched briefly on the 25-year effort to fund and construct a new facility.
"This has been a long time in coming," Grote said.
An open house will be held at a later date.