MANKATO — Larry Van Tol was a bighearted man with a keen entrepreneurial mind who helped build Hilltop Florist into a major destination for a legion of faithful customers.
One of his favorite tasks was delivering flowers, but he wasn't usually quick about it, spending time chatting with customers — and stopping for ice cream before returning to the shop.
Larry died Feb. 15 at age 77 after battling a rare cancer and autoimmune encephalitis.
"He really truly cared about people. He loved to find out about people. He was very inquisitive in general — he'd ask a million questions," said his wife, Kathy.
"People were always attracted to him. It was like bees to honey," said his first wife, Noel Van Tol. "He had a kind face and was very open. He had charisma. He could put you at ease immediately, and you just wanted to talk to him.
"But sometimes you listened a lot because he rambled on," Noel said.
Larry's friendly nature was demonstrated when he helped make an unusual business partnership work.
After Larry and Noel divorced, they later remarried — Noel to Gene Biewin and Larry to Kathy. Larry and Noel had kept their business relationship after their divorce, and when they remarried, both spouses also joined the Hilltop Florist business and all became good friends.
"He was always very generous as a business partner, and I really appreciated that — Kathy and Larry both," Noel said. "It was a unique relationship, and they were always very generous to us.
"How would you ever know that could work?" Noel said of the partnership. "But things just just happen and you make them work out."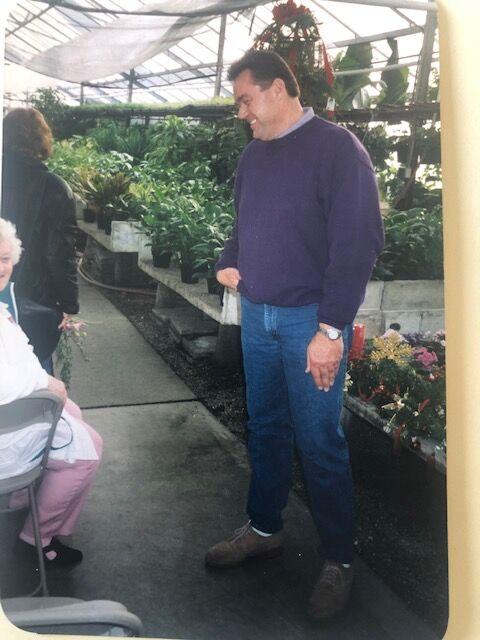 Larry and Noel purchased Hilltop from Noel's parents in 1976, and Larry immediately began looking for ways to grow the business.
"He was such a numbers guy. Very forward thinking, looking at the big picture," his wife said. "That was definitely helpful when Larry and Noel first got Hilltop when it was a small place."
Kathy and Larry drew a following when they did a regular radio show with Don Rivet on KTOE.
"He and Kathy were on the radio a long time and people really got to know him. Kathy was the straight man and Larry was the funny man," Noel said.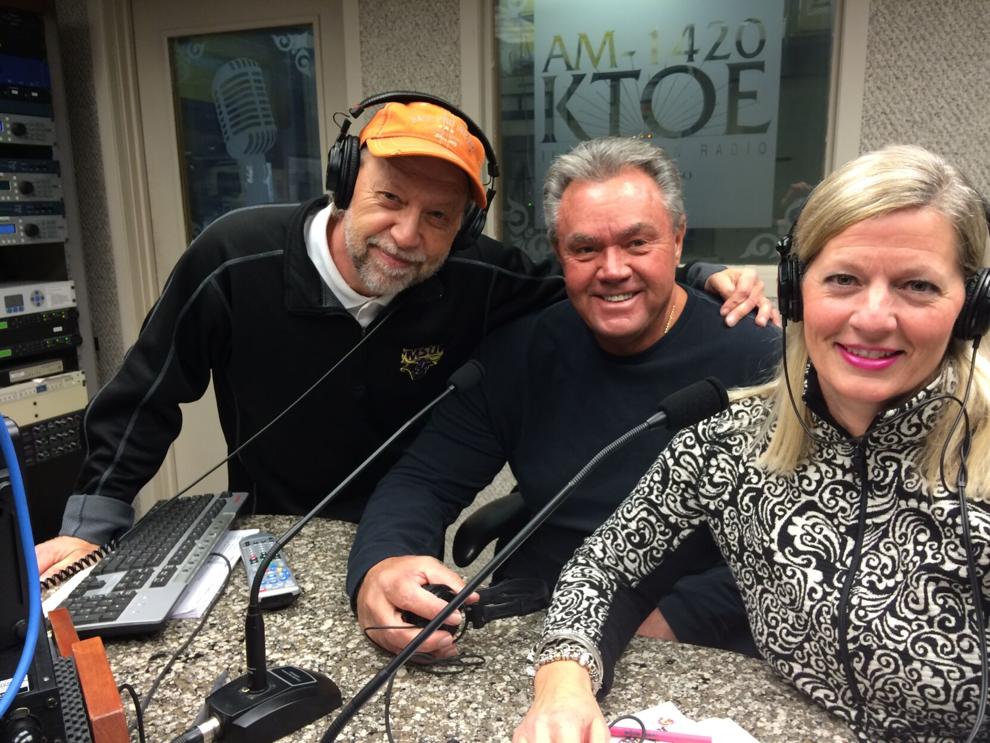 "Larry loved doing that show," Kathy said. "I would just give information, and Larry and Don would be goofing off and people would always say to Larry, 'Oh, I recognize your voice, but never anything about Kathy.'"
Larry grew up in Michigan and his family moved to St. Paul when he was 13.
He attended Mankato State University where he met Noel. He transferred to the U of M where he graduated with a business degree. The couple lived in other locations before moving back to Mankato.
He also served as vice president and general manager of BMC Industries in Elk Grove Village, Illinois, president of First National Bank in St. Peter and president of Industrial Minerals in Canada.
He participated in several Mayo Clinic studies relating to his rare cancer and autoimmune encephalitis and donated his body to Mayo Clinic Anatomical Services.
Bill O'Rouke, of St. Paul, went to school with Larry when he came to St. Paul and they were classmates at Creighton High School. They remained lifelong friends and served as best man at each other's weddings.
"He was a three-sport star, football, basketball and track. In track he tried pole vaulting when very few did it. I thought that took a lot of guts to take on. I think he finished in the state tournament," O'Rourke said.
"He had a heart bigger than he was, and he was a big guy. He was a sweetheart."
O'Rourke said about 10 years ago Larry started thinking about a brother who taught at Creighton, tracked him down to a nursing home in Florida and called him just to talk. The thing was, said O'Rourke, the brother was always tough on the boys at school and not particularly liked.
"Who would think of calling someone from 50 years ago? That says a lot about Larry."