When Edward Borchardt stepped outside of his North Mankato home and into his embattled front yard Thursday morning, it was the first time he had done so in five months.
Using a walker he stepped gingerly down the front stairs of his Allan Avenue home. Several steps later the 80-year-old man stood among the plants, bushes and trees that cover his haven for insects, pollinators and birds. He watched quietly as a bumblebee's head disappeared into a purple flower.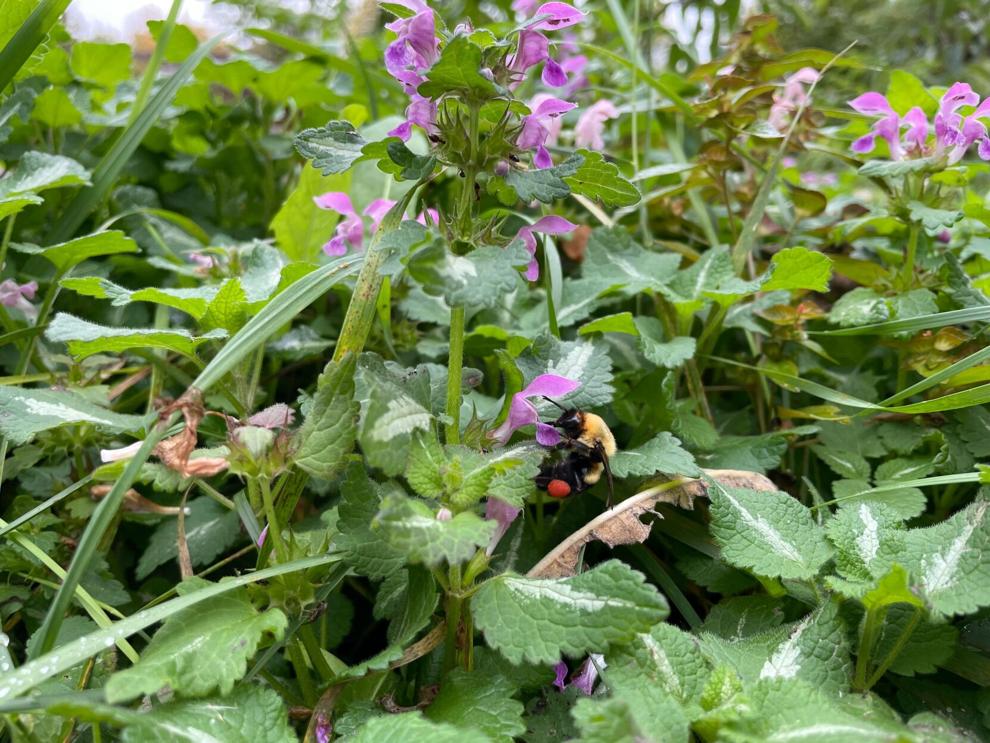 To him, the unruly plants and animals create a beautiful, natural habitat. To the city and a select few neighborhood residents, they make for an unsightly public nuisance that ought to be tamed.
His need for a walker Thursday is only one piece of a confluence of misfortune.
Starting with a back surgery last November, Borchardt has endured five operations in the past 12 months. Nearly two months ago he had surgery to repair a broken suture following hip surgery, and he won't be recovered for at least another four weeks.
On top of his own ailments, his wife has health problems that have put her in a nursing home.
And although a state court ruled in Borchardt's favor this week, saying a December City Council resolution for him to remove vegetation was wrong because it cited sparse evidence, he still doesn't feel like he has won the battle for his yard.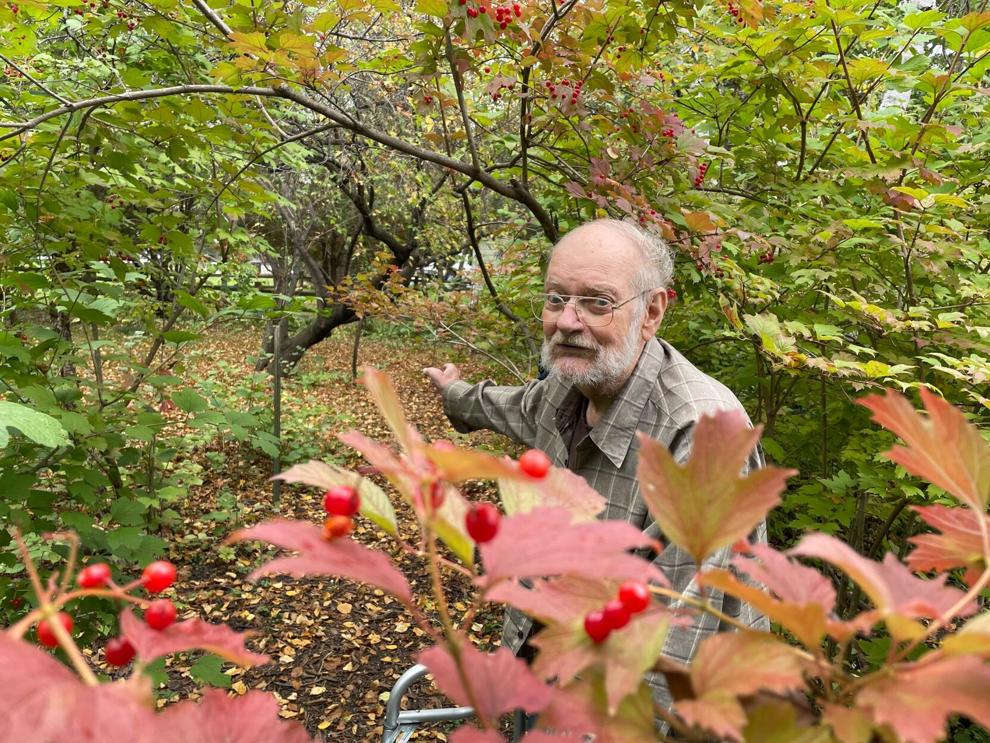 His two Amur maples aren't 10 feet from the city street, he said, as required by the "Managed Natural Lawns" ordinance passed in February. His hostas and bushes fall within 5 feet of a neighbor's property line. He fears the flowering plants covering his yard won't survive if he cuts them to adhere to city rules.
"(The lawsuit) had been going on for months, and it felt great to have it over with. But that afternoon the Star Trib called me and I told them what a relief it was, and he said, 'Well, let me tell you, the city said they're continuing to go after you," he said. "So the ruling doesn't mean much to me now."
"It's not over," he added. "They've got a paid attorney; I pay my own."
City Manager John Harrenstein said in a statement Monday the property remains a nuisance, and the city will confer with its attorneys to decide how to pursue compliance.
By Thursday the city had not consulted legal counsel, he said, but once it does officials will make a recommendation to the City Council on what to do about the lawn.
"The surgery is enough," Borchardt said of the difficulty he has experienced. "And the surgery plus my wife is too much. And the surgery plus the city constantly on your back is just over the top."
Besides one couple who live two houses away and have often criticized the property, most neighbors at this point seem pleased with the notable improvements made to Borchardt's yard. Borchardt said a few dedicated people have trimmed plants and cut down trees while he's been recovering from surgery.
Jordan Johnson, who lives just across Allan Avenue, said at a December City Council meeting that the yard had become a mess. The meeting preceded the decision to declare the area a nuisance by mere days.
"I'm not mad at him, I'm not upset," he said at his front door Thursday. "I understand they have physical problems … It's just the front yard was in such a sad state. But it's taken care of. I think it's fine."
He said another longtime neighbor, Diane Anderson, had encouraged him and others to speak in favor of taming the property at the December meeting. Johnson has lived in the nearby home his entire 42-year life, he said, and Borchardt's lawn has seemed overgrown for decades.
But watching his neighbor's health decline has softened his opposition.
"I know the city is gonna keep pushing and pushing," he said. "I don't want to sound crude and rude, but he's 80, he's in not-good health. Just kind of let it go for a while here.
"I don't care if he wants the whole damn yard with flowers and plants, go for it," he added. "Just keep it neat, that's all."
The council resolution stated the property allowed "rank growth" and "unsightly" vegetation that "causes a public health concern." Councilors also ruled that a "considerable number" of neighbors were unfairly bothered by the vegetation.
Three neighbors along with Borchardt said Anderson and her husband, Kurt, are the primary people to have complained of Borchardt's yard.
At the December meeting, Anderson said it had been an eyesore for over 30 years. She has lived a house away from Borchardt for four decades.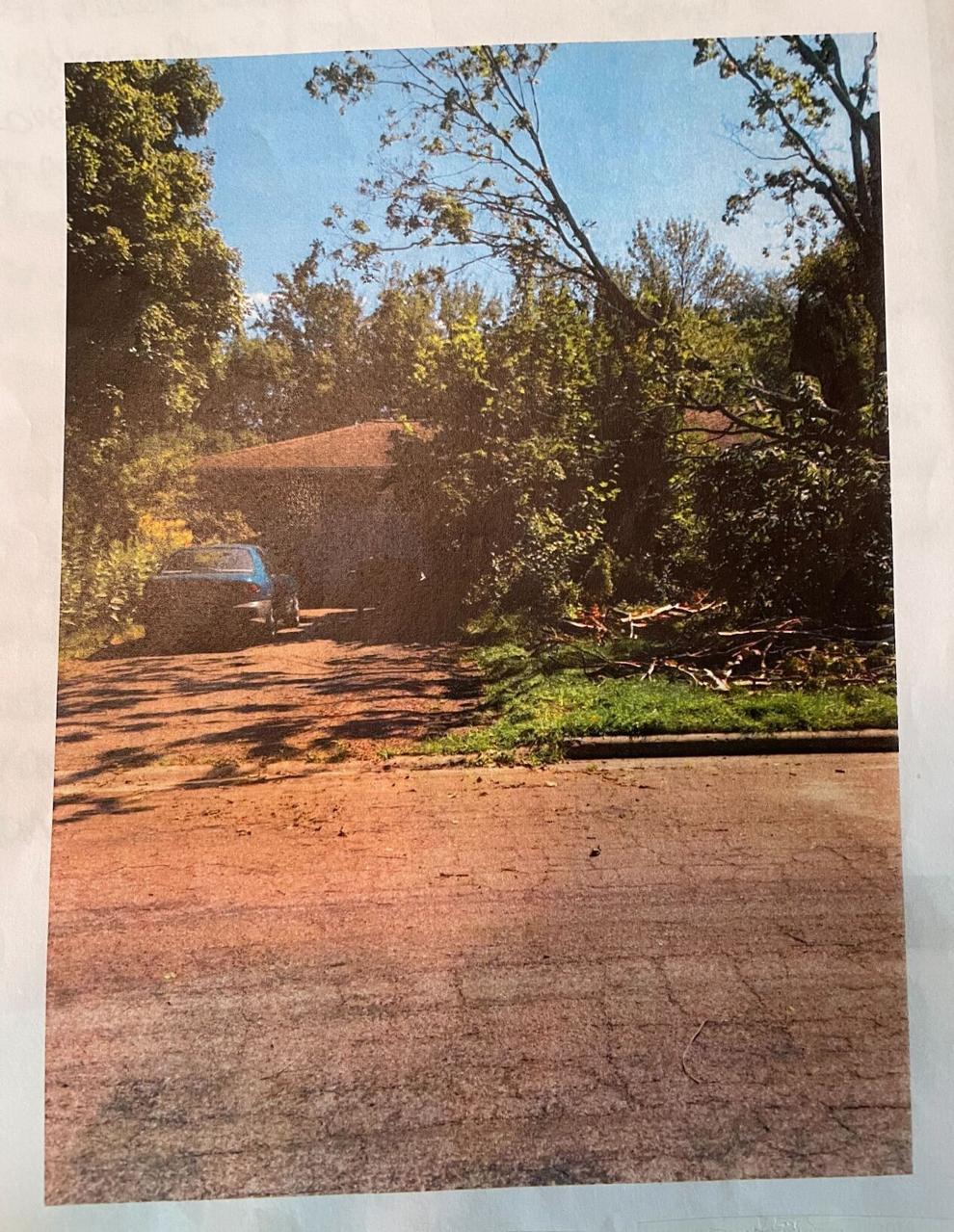 When visited Thursday she did not want to comment on the record, besides to say she isn't fully pleased with the yard's improvement and hopes the city will continue to enforce cleanups. She showed photos of the property at its worst, with trees obscuring the front of Borchardt's home from view and wood piles littering the backyard.
The Minnesota Court of Appeals ruled Monday there was no evidence the yard posed a public health risk. Judges also said a small number of citizens with concerns about the property does not constitute a "considerable number" of neighbors.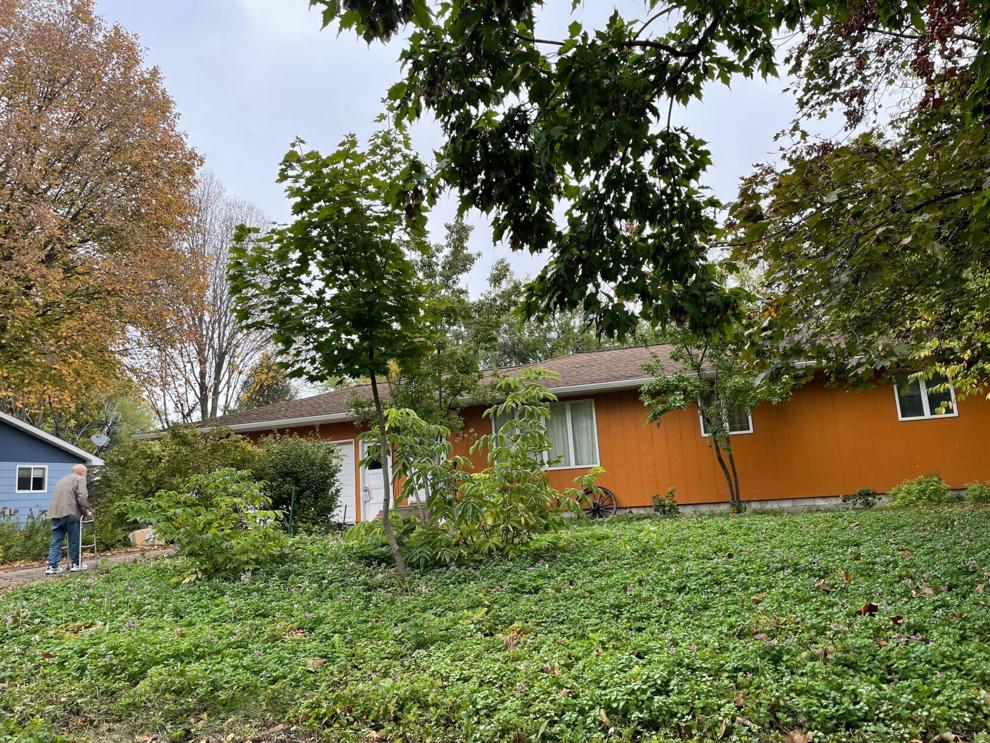 A man across the street said because he likes both the Andersons and the Borchardts, he has stayed neutral in the dispute. For that reason, he wouldn't give his name, but he said the yard doesn't bother him and hasn't depressed property values, a reason Anderson cited for her opposition.
Autumn Buccholz, 21, has learned all about the neighborhood discord in her year living in the house directly between Anderson's and Borchardt's. The vegetation has never upset her.
"I don't think it's a nuisance at all. If it's a butterfly sanctuary, so be it … Everybody has their own opinion," she said, referring to the yard's designation as a Monarch Waystation. The certification protects areas that provide sources of nectar and shelter to monarch butterflies as they migrate.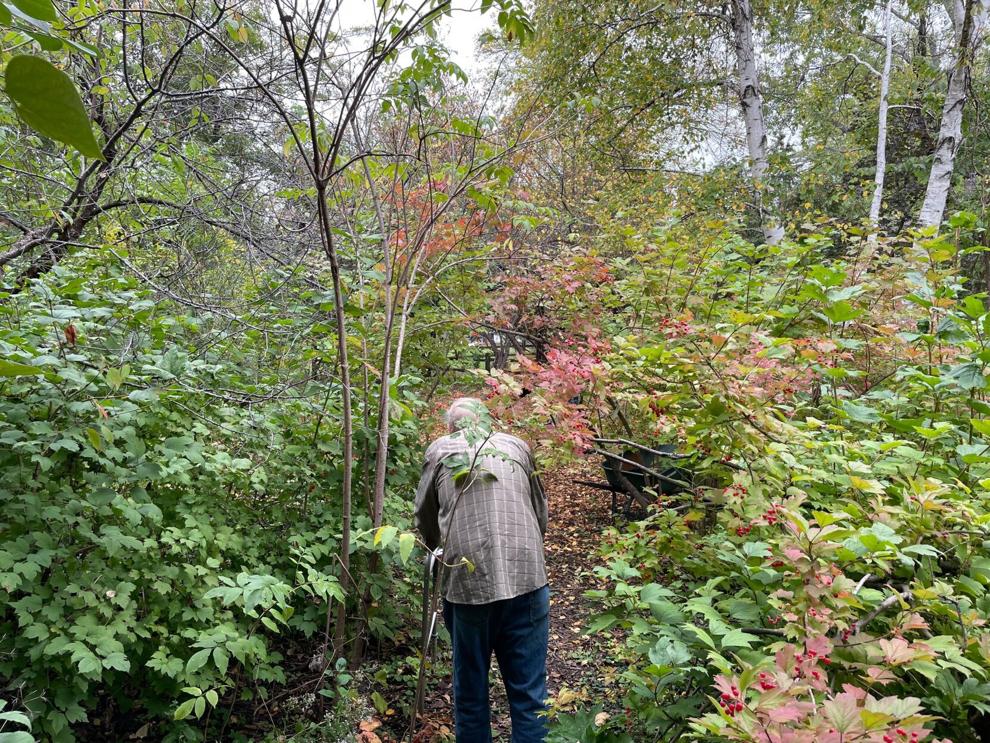 Although Borchardt won the initial stage of a legal argument for his lawn's existence, he recognizes the real debate is philosophical.
The retired Minnesota State University professor taught botany and has repeatedly expressed to the City Council that a conventional neighborhood yard has no more value to wildlife than an asphalt lot. He has refused several offers by city workers to curtail the vegetation themselves for fear it would destroy swaths of his plants.
If he had known the full extent of his neighbors' concerns years ago, he said, he would have altered his behavior. But overall he's proud of the natural, environmentally sound approach he has used.
"I didn't use their water … I didn't poison anything in the environment with spray. I didn't contribute a lot to global warming," he said. "Those were things I wanted to not impact negatively. And I think for not watering, not mowing, I think this is nice."
After a half-hour of slowly shuffling beneath the outstretched branches of bushes and trees, naming species as he passed, Borchardt said his "maiden voyage" through the yard was joyous. Though the beauty of changing leaves captured his eyes, he looks forward to the spring blooming.
He does have concerns about his yard, however. They aren't about its aesthetic appeal.
He is worried about a habitat that is evidently changing: the robins that used to shake his mulberry tree while eating berries were missing last year, as were most of the goldfinches that pick at his flowers' seeds.
Part of his property's role is to sustain those songbirds his wife used to watch from the back porch, a warm mug of coffee in hand.
"Usually this time of year, this would be covered with goldfinches picking off the seeds. Last year one goldfinch, this year none," Borchardt said.
"City lots with grass might as well be asphalt or desert. If you're a bird it doesn't matter. There's no food, there's no water."