More federal funding to expand broadband, rules to allow the continuation of telemedicine, highway funding and more aid for small businesses are at the top of the list for area rural counties.
Those were the messages county commissioners delivered to U.S. Sen. Amy Klobuchar during a virtual roundtable she hosted Friday. The three commissioners are board members of the Region Nine Development Commission.
Le Sueur County Commissioner Steve Rohlfing hoped Klobuchar will help push for changes to federal rules to allow telemedicine to continue after the pandemic.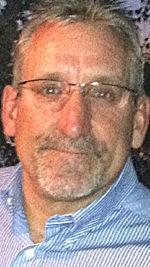 "COVID, like it or not, has really created some new avenues for us. Telemedicine is working and we don't want that to go away."
Rohlfing said telemedicine visits not only help with doctor and nurse visits but also with social worker and mental health professional visits.
He said current rules on reimbursement are designed to encourage in-person rather than telemedicine visits.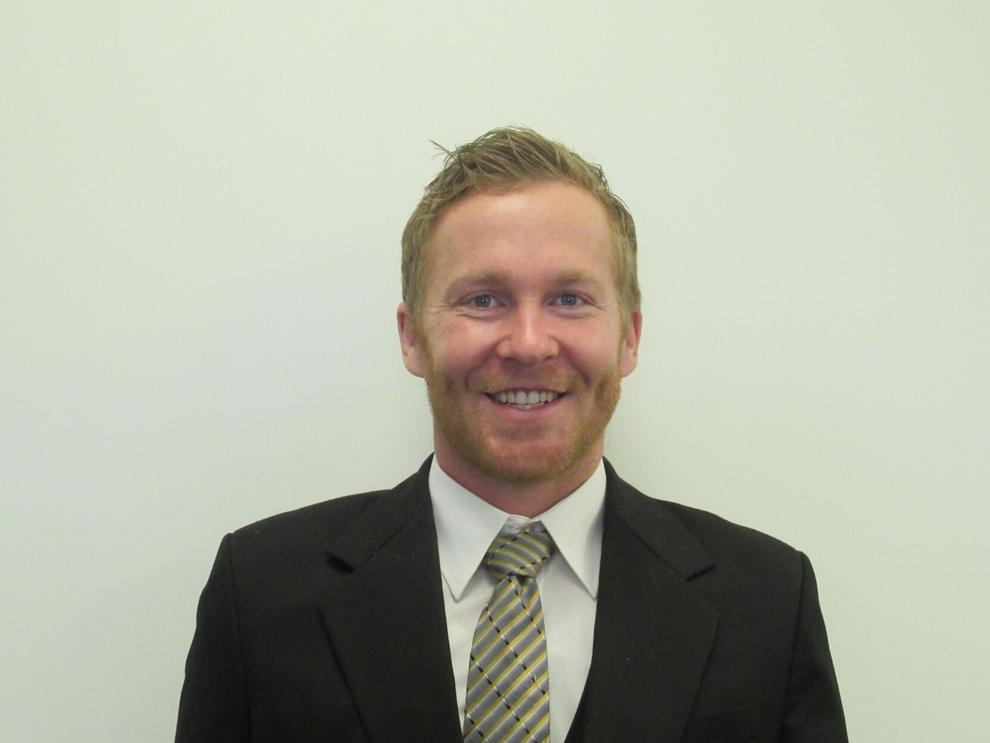 Sibley County Commissioner Christian Lilienthal said his county consists of small communities, from the unincorporated to towns of up to 3,000 people. "For a lot of these cities, it's about infrastructure." Expanding broadband and improving the highway system are top issues, he said.
Martin County Commissioner Elliot Belgard agreed. "Broadband is very important. Transportation in rural areas is always the most important issue for county boards, other than the budget."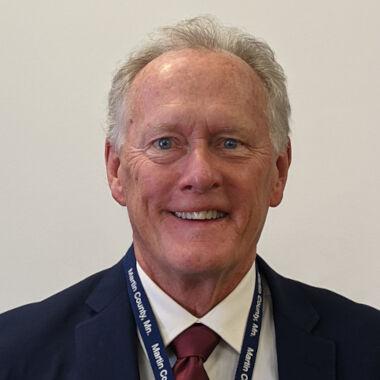 Belgard said that as the massive federal infrastructure bill is developed, he hopes rural needs are addressed.
"We want to make sure the rural areas aren't forgotten. We have Republicans and Democrats divided over the bill, but as you're aware in Minnesota we have the urban and rural divide."
Klobuchar said she believes the wide expansion of high-speed broadband across the country is in sight as both parties are behind it. There was $10 billion in broadband funding in the CARES Act and much more is proposed in the upcoming infrastructure bill.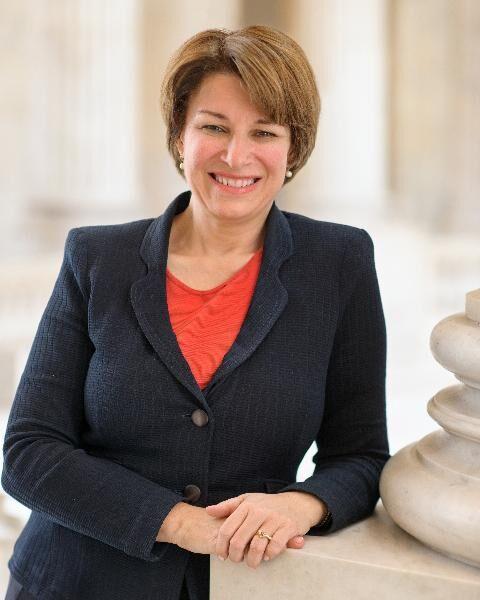 "We're trying to take care of the entire country in this next infrastructure package." She said Democrats are proposing about $90 billion in additional broadband funding while the Republican proposal has $65 billion. "So it looks like we're going to be able to finish it. It's one area where the GOP and Democrats are fairly close on funding proposals."
The commissioners said federal pandemic aid has helped them cover a variety of higher costs at a time they saw declining tax revenues.
Belgard said Martin County used a good chunk of its $2.4 million in CARES funding to deal with added county costs and people working remotely.
"We had to spend $80,000 extra on elections because of the difficulty from COVID. We spent more on technology. Touchless fixtures in all the bathrooms was $60,000."
He said the county gave $1 million in federal grants to small businesses, mostly restaurants and bars.
More federal aid for restaurants and bars also will be available starting next week.
The Restaurant Revitalization Fund provides funding to help restaurants and other eligible businesses keep their doors open. The program will provide restaurants with funding equal to their pandemic-related revenue loss up to $10 million per business and no more than $5 million per physical location. Recipients are not required to repay the money as long as funds are used for eligible uses. Businesses can begin applying for the program Monday.
Region Nine Executive Director Nicole Griensewic said they have given out about $528,000 in federal grants to businesses, about half of what they've been allocated.
"Our biggest challenge is just getting the word out it's available," she said.