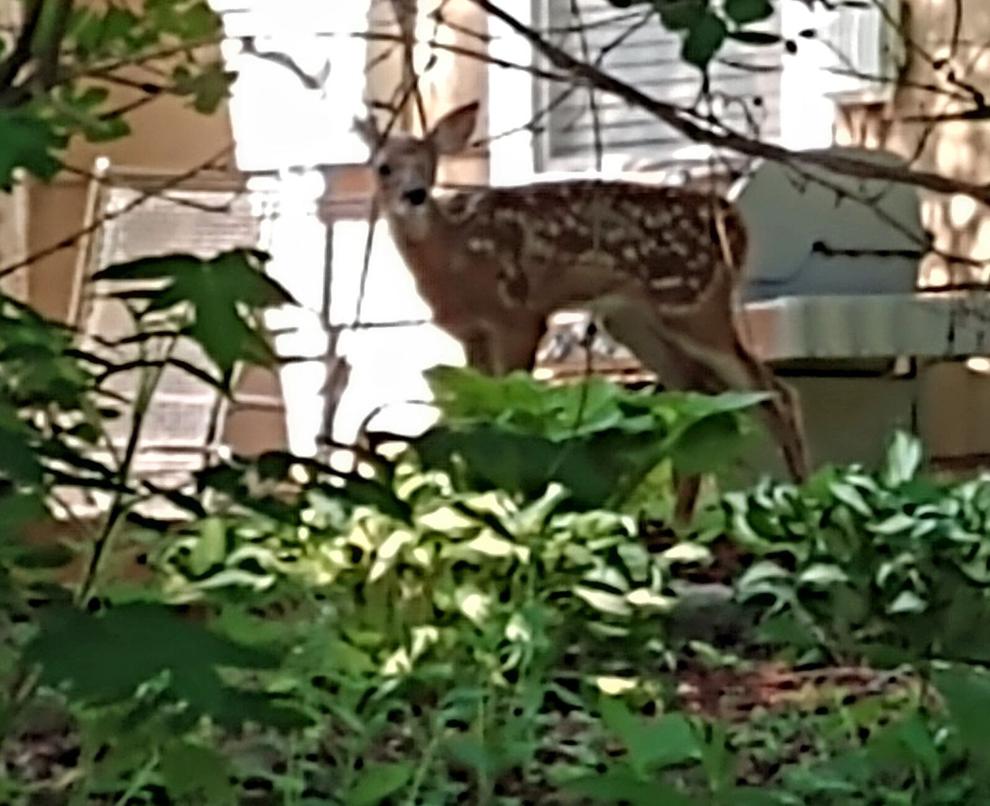 Q: I've noticed a big reduction in birds in the yard this year. Also, no deer in the daytime, we always had a doe with a fawn show up and sometimes stay for a while. Even noticing fewer squirrels it seems. This is a ravine lot with a meadow on the other side so it's an ideal place for wildlife. Anybody else noticing this? Any ideas why it's happening?
A: This question came during the summer, but there was a bit of a delay in getting an answer because the wildlife experts with the Department of Natural Resources are busy with fieldwork in those months.
But there are a few potential explanations for why bird and animal populations can vary from place to place and year to year.
"Since DNR hasn't had anyone visit that site specifically, we have to limit our comments to general terms with what could be taking place," said Dan Ruiter, a communications specialist at the agency's New Ulm regional office.
Human activity can cause wild creatures to avoid a particular location, as can the presence of large predator species.
Food scarcity is another possible explanation. And weather can have an impact, which was the case with some types of migrating birds this year.
"Severe winter weather in Oklahoma, Arkansas and Texas contributed to mortality," Ruiter said of bird numbers.
The dry spring and summer may have also caused birds and animals to relocate to places that were closer to water sources.
The latter point might be the explanation for the abundance of one species in Ask Us Guy's yard this year. Countless squirrels were regularly jumping up on Ask Us Guy's birdbath and guzzling the water, showing their appreciation by digging up every newly planted perennial and annual in the yard.
Also back in their usual numbers were the chipmunks and rabbits, all of which had their head appropriately attached.
Being a newspaper reporter, Ask Us Guy doesn't live on a ravine lot. Instead, he's got houses and streets on all sides of his yard. Nonetheless, he's seen a lot more deer in the past two years — enough that the Blue Earth County Environmental Resources Department might have required him to get a feedlot permit, including a manure-management plan, if they got a glimpse of his back yard.
Q: The German word "Krieg" translates to "war." Does the naming of Krieg Street have anything to do with WW II? I assume the majority of "East Hilltop" began its development after the war.
I always enjoy your "Ask Us" column other than the flogging of the headless rabbits and pizzeria subjects.
A: "Krieg" does mean "war" in German, but the two-block-long street on Mankato's hilltop is actually "Kreig Street."
And the street was in place several decades prior to World War II and the popular use of the word blitzkrieg, or "lighting war," to describe the German military's tactic of using highly mechanized forces to rapidly overwhelm opposing armies.
"Kreig Street is much older than World War II. While many of the houses on that street were built in the 1950s, I have the street showing up on the 1893 map of the city," said Heather Harren, communications and archives manager for the Blue Earth County Historical Society.
"Kreig Street is named for early settlers Albert and Anna Kreig who settled in that area in 1864."
Harren included an excerpt from "The Heritage of Blue Earth County":
"Swiss Street and Kreig Street were named after two young Swiss newlyweds, Albert W. and Anna Kreig, who came to Mankato in 1864. They purchased land at the top of Windmiller Hill. As more settlers began to populate the area on top of the hill, people began calling the road Swiss Street, after the Swiss family who had been the first settlers there. Later as the boys in the Kreig family bought property in the same area, an east-west street became appropriately named Kreig Street."
As for the reader's opinion that Ask Us Guy has been too focused on certain topics, it's true that there has been quite a bit written in the past two months on the history of pizza in Mankato. And while it's been a few years, there was a time when the column relentlessly tried to get the bottom of the rash of bunnies who had lost their tops in the Mankato area.
In his own defense, Ask Us Guy would point out two things.
1.) Both topics were in response to questions from readers who were trying to recall pioneering pizzerias or who were baffled by the fact that they'd discovered bunny bodies that were missing their bunny heads.
2.) Ask Us Guy, in the interest of not putting people off of their Sunday brunch, never once combined in the same column a reference to pizza and a mention of decapitated rabbits.
Well, at least until now.
Contact Ask Us at The Free Press, 418 S. Second St., Mankato, MN 56001. Call Mark Fischenich at 344-6321 or email your question to mfischenich@mankatofreepress.com; put Ask Us in the subject line.