Q: Is it true or not true that the USPS has to make every attempt to deliver 1st class mail even if the address is a little off?
A: The Postal Service will make an attempt to deliver mail with a faulty address, but it might not be realistic to think the carriers will "make every attempt," according to a response from Desai Abdul-Razzaaq, a communications specialist for the USPS
"The Postal Service takes great pride in safely delivering mail to every address in America. Even when mail is not correctly addressed, we attempt to determine the correct address for delivery," Abdul-Razzaaq wrote. "However, it is the responsibility of the sender to correctly address mail for delivery."
An accompanying link explained how to do an address correctly, but the link also included this caveat: "Envelopes with addresses that are unclear or written in the wrong place may not get delivered."
Some of the advice is obvious to anyone — or at least anyone who grew up before the email/text era. The sender's address goes in the upper-lefthand corner of the envelope, the recipient's address goes in the bottom center. Use separate lines for the name; the street address; and the city, state and ZIP code.
A few less obvious things: If the recipient's street address won't fit on one line, put the apartment number or suite number above — not below — the street address. Use a pen or permanent marker — not a pencil.
And finally, a few things Ask Us Guy did not know at all, based on the way he's been instructing readers for years — at the bottom of the column — in how to submit questions by mail.
The Postal Service does not want punctuation, so leave out the periods and commas. And write in capital letters.
Q: How did Buckmaster Bridge get its name?
A: Ask Us Guy had never heard of Buckmaster Bridge, but poking around on the internet he learned that it's on Madison Lake and is a popular shore-fishing spot.
As for the name, it doesn't have anything to do with the hunting show on the Outdoor Channel or the associated Alabama-based hunting club.
"The Bridge got its name from an early family of that area. Daniel and Rachel Buckmaster owned the land where the bridge was eventually put in," explained Heather Harren, communications and archives manager for the Blue Earth County Historical Society. "They came to Blue Earth County in 1856. Rachel lived there until she died in 1911 when the land passed to a married daughter. The land was in the family until at least 1940."
Harren, by the way, gathered all of those facts in about half the time Ask Us Guy spent trying to find an online answer. She even sent an image from an old plat map showing the Buckmaster name listed as a landowner on that southern bay of Madison Lake and did an interview.
"I also called a longtime Madison Lake resident who heard the bridge was named for an early family and the bridge was once cords of logs rather than what it is today," Harren said.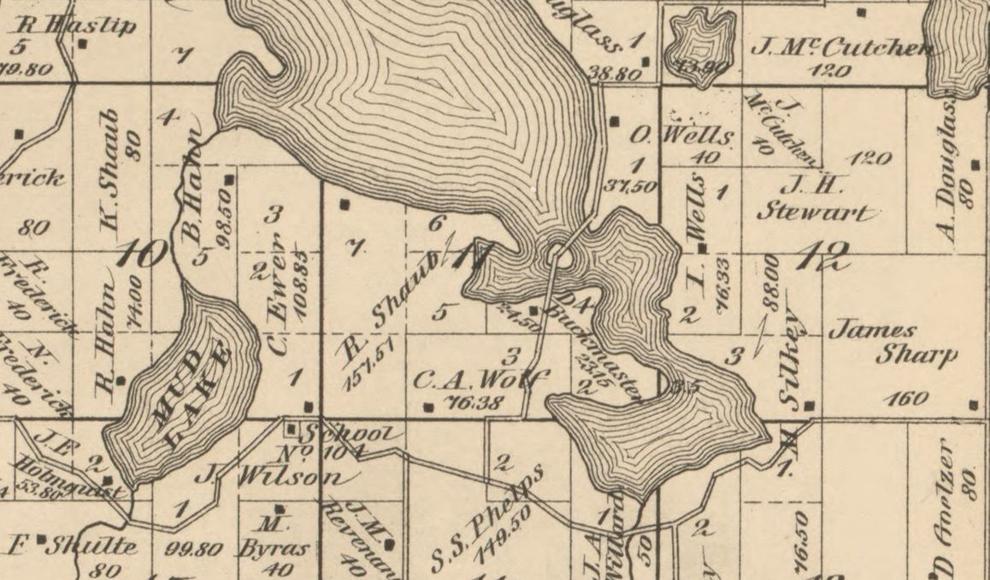 Q: Liberty? Or Heavenly?
A: A column a couple of weeks back mentioned that a reader recalled a precursor to Papa Murphy's — a take-and-bake pizza place dating to the 1970s or '80s — but couldn't remember the name.
Numerous readers responded, pretty evenly split between two answers.
"Liberty Pizza was on the corner there — takeout pizza," one man reported on Ask Us Guy's voicemail, saying it was in a building near Liberty Street that was also a former unemployment office.
"In case you haven't heard from others, the name of the original take-and-bake pizza place in Mankato was Heavenly Home Baked Pizza," another reader emailed.
"Heavenly Home-baked Pizza — a wonderful takeout place," another phone message stated.
"It was Liberty Take and Bake on Liberty and South Front."
"Regarding the take-and-bake pizza, there used to be a place in Mankato called 'Heavenly Home-baked Pizza.' They had a number of different locations, including one in Waseca. We used to eat pizzas from there, and they were delicious!"
"Hi! I believe the early take and bake pizza referred to by Jean Croix was Liberty Take and Bake Pizza. It was on the corner of Liberty and Front Street. We missed it when it closed! (Fun fact, I also worked at Marti's Pizza in upper North when Larry McCormick owned the business!)"
So there you are, another definitive answer from the Ask Us team.
Contact Ask Us at The Free Press, 418 S. Second St., Mankato, MN 56001.
Or, if you want to be a stickler for USPS preferences, send the letter to
ASK US GUY
418 S SECOND ST
MANKATO MN 56001
Alternatively, call Mark Fischenich at 344-6321 or email your question to mfischenich@mankatofreepress.com; put Ask Us in the subject line.