The cracks in his skull are still healing and the blood pooled on his brain is still dissipating.
But Arnie Lillo has already forgiven the man accused of hitting him over the head with a hammer.
"I hope he gets the help that he needs," the 83-year-old rural Good Thunder metal artist says.
Brandon Lee McMurtrey, 34, of Evan and Minneapolis, is charged with assault and robbery in the Nov. 10 incident.
McMurtrey, who became acquainted with Lillo through a mutual friend, allegedly hit Lillo in the back of the head while they were talking and walking around Lillo's property. McMurtrey then took Lillo's cellphone and security camera footage, and followed Lillo when he drove away to get help, charges say.
A detective who went to check on Lillo after he was taken to the hospital described in a court document his surprise to find Lillo conscious and talking despite being covered in blood and having an eye swollen shut.
Lillo says he can remember the day clearly, though he doesn't like to talk about it.
McMurtrey reportedly later crashed while fleeing from police and was seriously injured. A warrant has been issued for his arrest upon release from a medical facility.
McMurtrey had a criminal history, but Lillo isn't one to judge.
"I've always trusted people are good. Turns out this one wasn't as good as I thought he was."
But Lillo said he's forgiven McMurtrey.
"If you hold a grudge the only person you hurt is yourself," Lillo said.
Lillo even inquired if he could go tell McMurtrey he's forgiven in person but Lillo's doctor said "no," he needs to rest.
Recovery is progressing more slowly than he hoped. He's lost hearing in one ear, often gets dizzy and is quickly fatigued. But all his stitches and staples have been removed. A CT scan on Wednesday showed his skull fracture is healing and there is less blood around his brain.
"You're a lot stronger than you ever thought you could be," assistant Robyn Block told him.
Lillo says he's grateful for the prayers and acts of support he's received as he recovers.
Over 130 people have donated over $9,000 through a GoFundMe page. Block is staying with him and taking him to his doctors appointments. Others visit with meals and other essentials, and volunteering to mow the grass, clear snow from the driveway and take care of other chores.
A carpenter even has volunteered to fix his door after he locked his keys inside his house when he went to an appointment and had to force his way back inside.
"There's always somebody doing something," Lillo said.
He's decided not to worry about whether his insurance will cover all of his medical bills. For now he's just focusing on getting better, he said.
Lillo doesn't know what to do with so much down time. He doesn't own a television. He usually is in his workshop from sunup to sundown.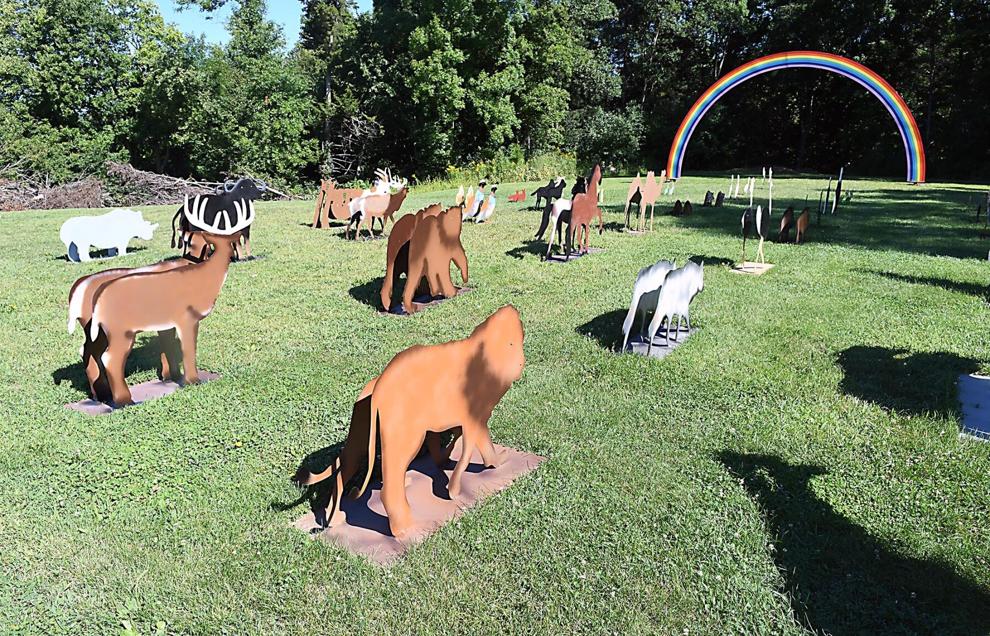 It will be at least several more weeks before doctors say he can get back in his workshop even part time. He spends much of the few hours a day he's not sleeping envisioning new projects for once he is better.
Lillo's a metal fabricator and artist who does custom pieces for clients. He's filled his property with pieces ranging from a reproduction of Noah's Ark to several sculptures chronicling the crimes of Jesse James and his gang.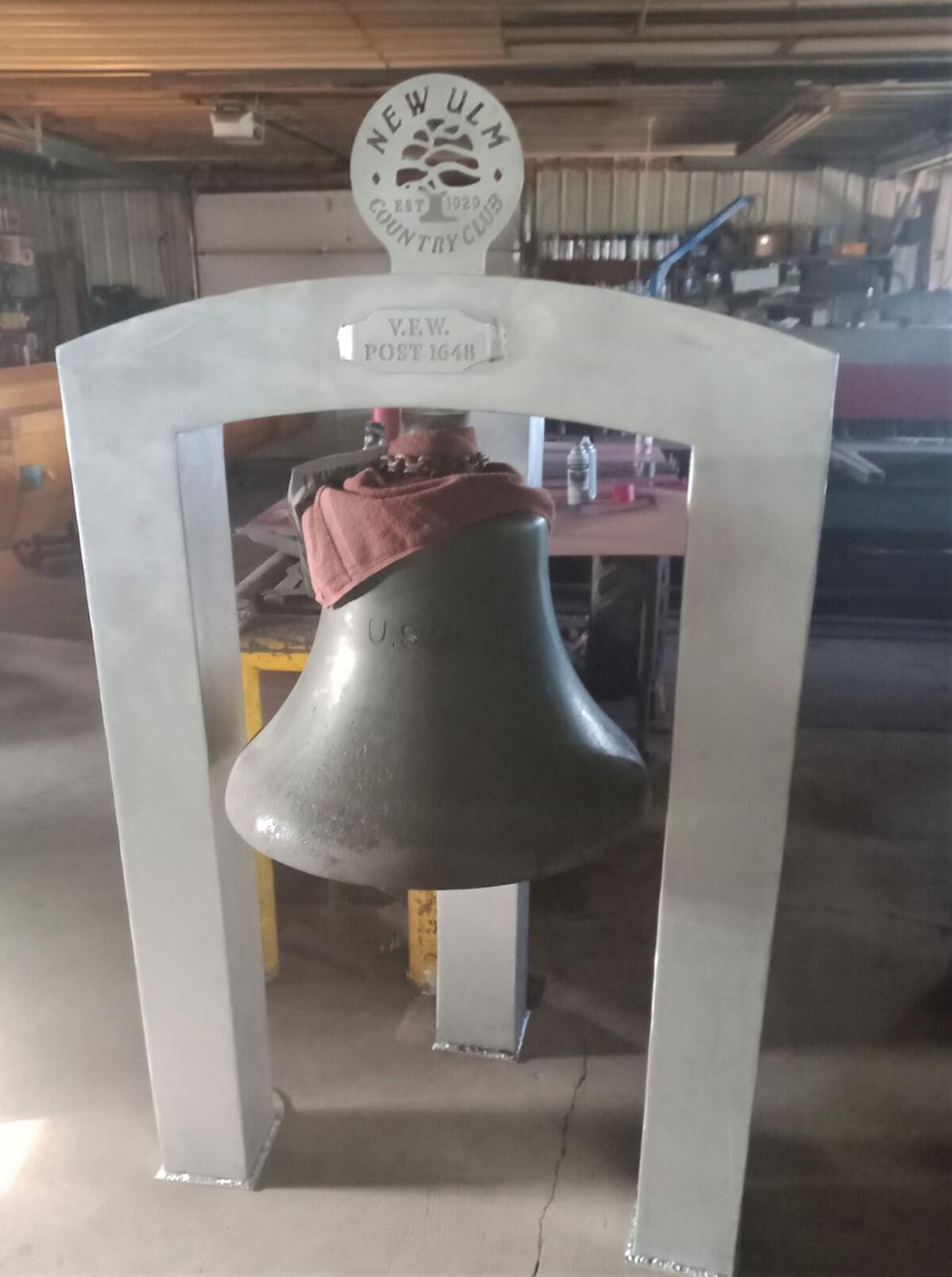 For now, he's taking a break from welcoming visitors to tour his creations. First on his to-do list when his health allows is delivering a heavy custom piece that's finished but still in his shop. Then he's building a walking bridge commissioned to go over a creek on a Mankato resident's property.
His thoughts are focused on what he'll build next when he's healthy again and has time to add to the displays in his yard.
Lillo would like to add to his military tribute area. And he'd like to try a sculpture of the Great Lakes. He even has a new engraving machine that he hasn't got to test out yet.
"I'm not retiring yet," he said.