If the mosquitoes don't get you this time of year, the gnats will.
Bugs are laying claim to outdoor spaces around the region, a cruel development considering how long Minnesotans waited to enjoy some extended warm weather outdoors.
Unfortunately, a wet spring and geography are likely to produce a buggy summer.
Gnat swarms are the latest signs of it. Officially known as black flies, they differ from mosquitoes in that they thrive in areas with moving water.
The area's ample waterways provide them plenty of breeding ground. They attach themselves to the bottom of rivers and streams and wait for the current to bring them food.
Once hatched, they fly high in trees and attack in numbers from above.
"Black flies are aggressive little buggers," said Dave Neitzel, supervisor in the vector-borne disease unit at the Minnesota Department of Health. "They'll fly up into woods and brush and just wait for potential hosts to come by and they kind of ambush predators."
Black flies don't carry any diseases, but their bites can prove itchy. Topical lotions, which help relieve itchiness, are even in short supply at certain area retailers.
Patrick Smith, pharmacist at Family Fresh in St. Peter, said the store ran out of Absorbine Jr. pain relieving liquid an hour after opening last week. Customers are turning to vanilla extract and essential oils for alternatives.
"I think people are just doing everything they can to beat the gnats," Smith said.
North Links Golf Course in North Mankato is supplying patrons with an imitation vanilla spray to combat the bugs. Front desk clerk Brett Kromy said the mixture offers some relief.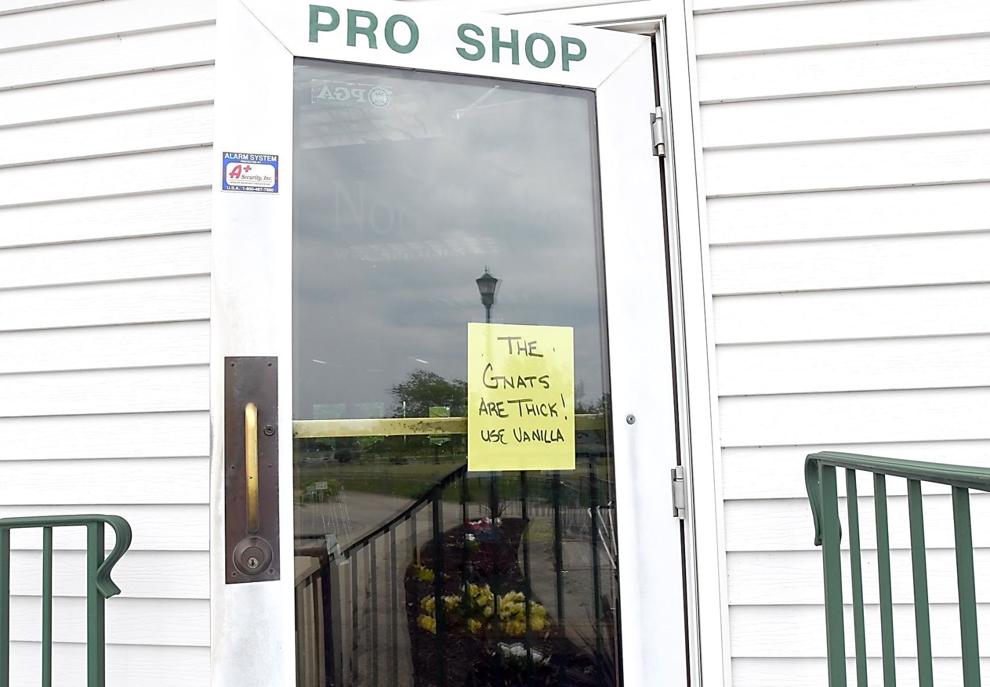 Black flies can hatch throughout the summer. In a normal year they'd decline once the spring run off ends and river levels come down.
This year isn't normal, though. High, rushing river levels give gnats exactly what they need to populate.
And while gnats reign, mosquitoes are emerging. Minnesota's unofficial state bird needs stagnant water and extended warmth to hatch.
A rainy May gave them the former. Now June is supplying the sunshine.
"The numbers will pick up in a hurry with the warm weather we're having and all the moisture inputs this spring," Neitzel said.
Minnesota has 51 different species of mosquitoes. About two dozen of them feed on humans, which sadly includes some of the most common varieties.
Tipping over water holding containers in your yard now could prevent mosquitoes from hatching later. The mosquitoes carrying La Crosse encephalitis, a rare viral disease, are among the types that hatch from standing water.
Weather plays a big role in how bad mosquitoes are in a given summer. The type carrying West Nile virus, for instance, is most visible during hot summers.
"Our main disease concern is West Nile virus," Neitzel said. "And the warmer the summer is, the greater the chance we'll have a bad year."
Just like for ticks — which health department teams found along the Minnesota River Valley in recent weeks — repellents with DEET can help ward off mosquitoes. Oil of lemon eucalyptus extract could work as a non-DEET alternative.