MANKATO — A bus driver is suing the city of Mankato claiming discrimination and retaliation.
Nikola Radinkovic alleges the city did not promote him because he was born in another country and retaliated when he filed a complaint. The city denies the accusations.
Radinkovic is a North Mankato resident and has worked for the city of Mankato as a part-time bus driver from 1999 to 2002, 2004 to 2006, 2007 to 2010, and 2015 to present.
Radinkovic filed a complaint with the Equal Employment Opportunity Commission in 2018. The federal agency that investigates employee discrimination reports dismissed Radinkovic's complaint a few months later.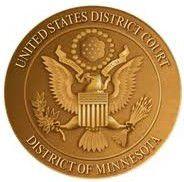 Radinkovic filed a civil lawsuit in Blue Earth County District Court earlier this month. The case was moved to U.S. District Court last week because it is the federal court that hears all employment discrimination lawsuits.
The lawsuit alleges Radinkovic was passed over for promotions to a full-time driver because he is from Bosnia. He became a U.S. citizen in 2007.
Radinkovic applied multiple times for full-time openings in 2017 and early 2018 but was not invited to interview. The city gave the six open positions to drivers with far less experience, the suit claims.
One of the city's hires was originally from Somalia, the lawsuit acknowledges. But the suit claims that hire was made "to cover up the fact that the defendant was blocking the plaintiff's hire on the basis of his national origin."
When Radinkovic asked a supervisor why he was being passed over, the supervisor reportedly told him he needed to work on his "soft skills." The supervisor reportedly pledged to consider him for future openings but Radinkovic was never invited to interview.
In one instance the city reportedly hired an external candidate without posting the position or interviewing anyone internally.
After filing a complaint with the Equal Employment Opportunity Commission, Radinkovic also filed a grievance with his union. A supervisor posted a copy of the grievance on his door to "shame" Radinkovic, the suit claims.
In a written response to the lawsuit, an attorney from the Minnesota League of Minnesota Cities denies the city of Mankato ever discriminated against Radinkovic.
The response contends Radinkovic was interviewed for one opening and the driver identified as an external candidate actually had been driving part time for the city for more than five years. All of the applicants the city hired full time had at least a year experience, the response notes.
Mankato City Manager Patrick Hentges told The Free Press the city is an affirmative action and equal opportunity employer. He said he cannot comment any further on an open lawsuit.
Radinkovic's attorney did not respond to an invitation to comment.
A first pretrial conference in the case is scheduled for March 30.