NORTH MANKATO — Campers caught alligators, danced with parrots and cuddled a baby wallaby Wednesday.
Participants in an agricultural-themed camp took a break from learning about plants and farm animals to meet some more exotic creatures that came to visit them at South Central College.
Christian Lilienthal of Wild Things Zoo Attractions also brought a South American porcupine, a young red fox that actually was white and a coatimundi (a mammal from the raccoon family native to South and Central America).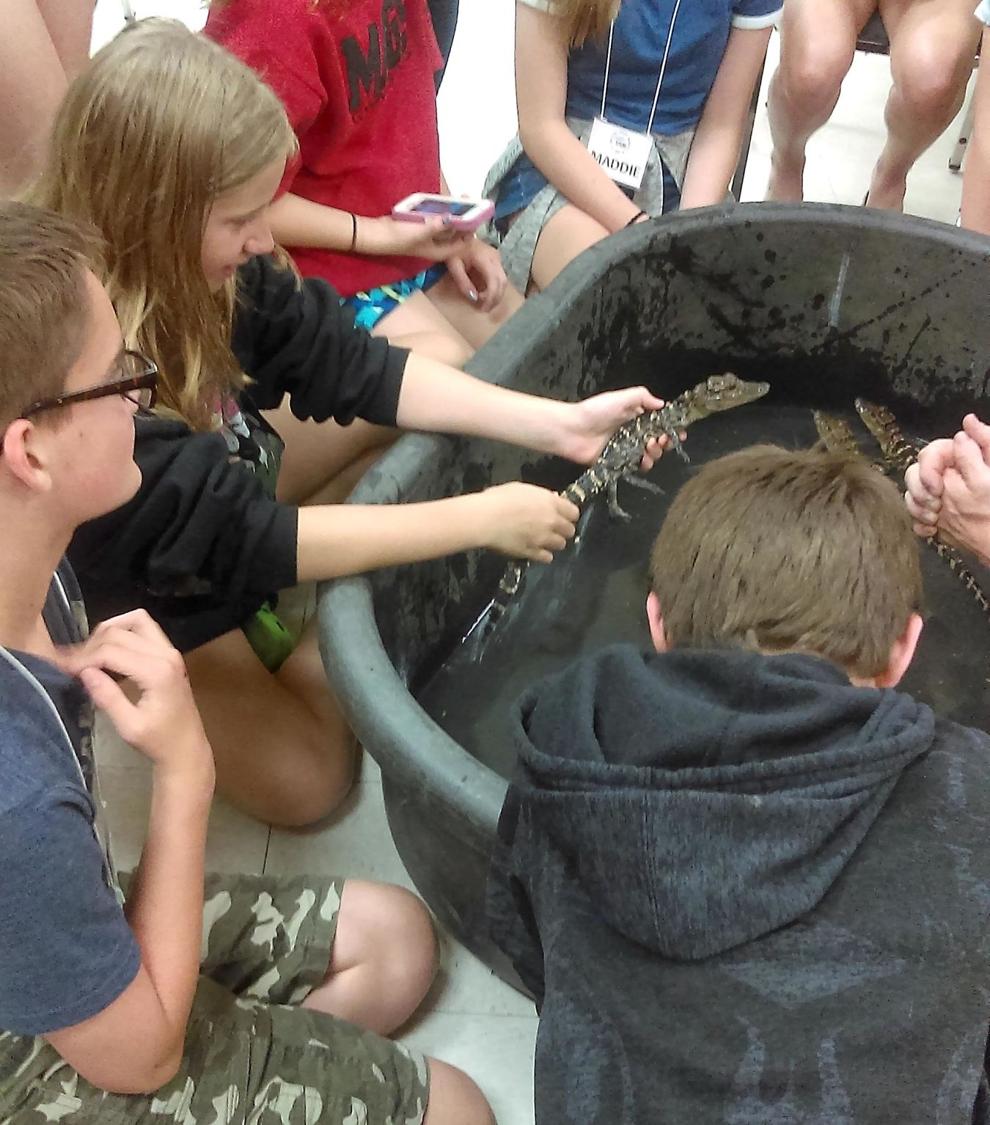 Youths got to hold or pet many of the animals while Lilienthal shared fun facts about each, such as porcupines quills are modified hairs and the red fox turned white through epigenetics. Lilienthal also talked about his job raising unusual wildlife and giving educational presentations.
The camp hosted this week by the Minnesota State Engineering Center of Excellence is giving youths entering grades six through 10 hands-on learning opportunities in food and animal science. Staff from Minnesota State University and the Southern Minnesota Center of Agriculture at South Central College are leading the day camp.
Before the animals came to visit, many of the campers said a trip to the Davis Family Dairies in New Sweden was the highlight of camp so far. The campers said they learned about the milking process, made their own butter, saw a calf being born and met the reigning Princess Kay of the Milky Way.
"It was just mind-blowing how tame the cows are," said Dakota Meadows incoming seventh-grader Liam Dunn.
Future East High School freshman Ethan Beiswanger said he was most intrigued to learn how the farm turns manure into electricity.
It was Abby and Alex Moule's first visit to a farm.
Abby, an incoming sixth-grader at Prairie Winds Middle School, said she was surprised by how many cows the farm can milk each day and she's now considering a career involving caring for animals. Alex, a soon-to-be eighth-grader, said she now wants to grow up to design farm buildings.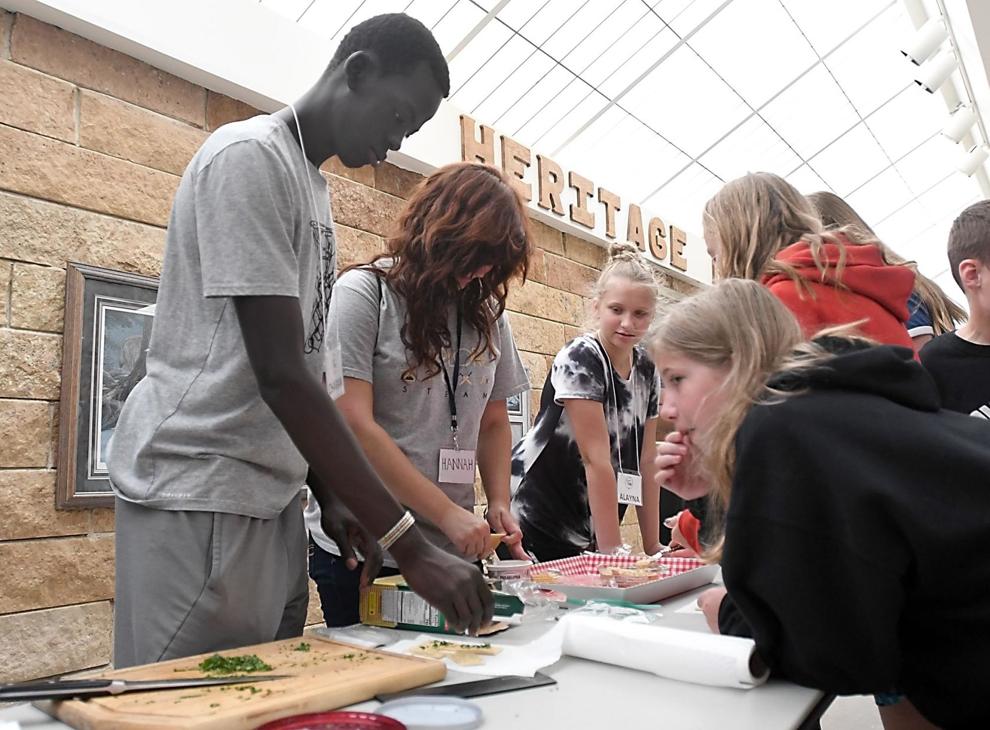 Students spent Wednesday morning learning about the plants growing in the college's new community garden and taste-testing herbs.
Prairie Winds sixth-grader Brody Kunst said he was surprised by the number of different varieties of herbs. His favorite was chives.
Campers also learned about hydroponics — growing plants without soil. They made and took home their own hydroponic system for a thyme plant using pop bottles, nutrient additives and aquarium filters.
The camp is introducing youths to a variety of prospective career fields involving animals and food.
"There are a lot more jobs than I realized," said East sophomore Charan Chuol, who now is thinking of becoming a conservation officer for the Department of Natural Resources.
The camp is one of a series of local science, engineering, technology and math-themed camps offered this summer by MSU. See http://engineering.mnsu.edu/camps for details.