KASOTA — As more and more wineries spring up, the operators have a good handle on how to grow grapes and turn them into wine. While the wineries need sizable investments in equipment, many can't justify the added cost of setting up a bottling plant as well.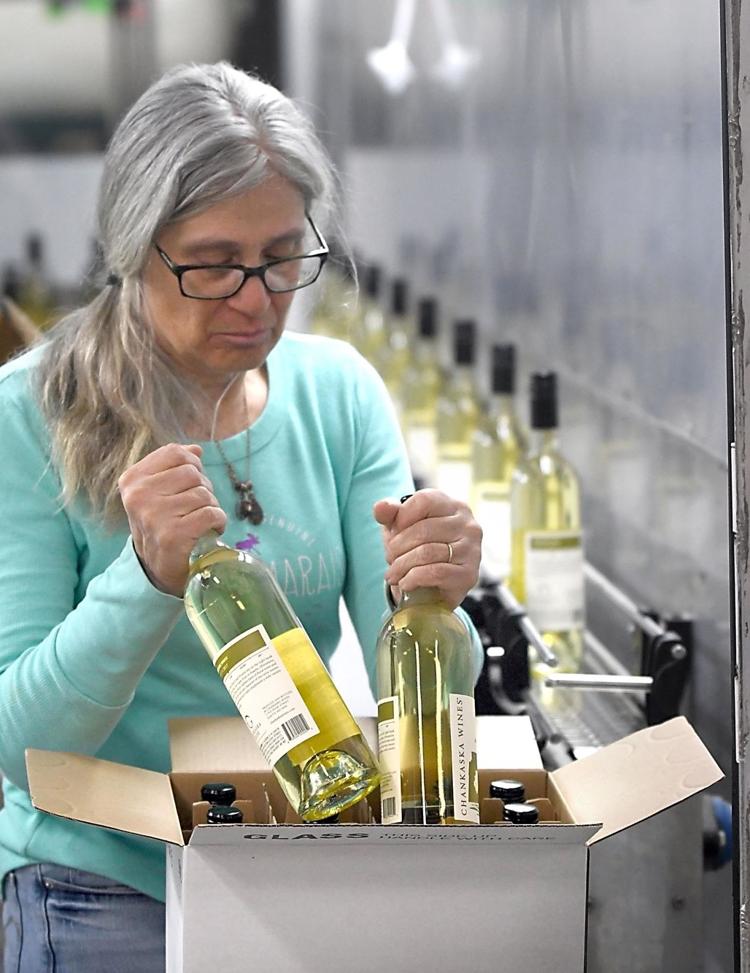 That's where Joise Boyle and her crew come in, or rather drive in.
Boyle, the assistant winemaker at Chankaska Creek Ranch & Winery, heads up the winery's newest purchase — a mobile wine bottling plant.
"Our line can do about 1,200 bottles an hour or 100 cases," said Boyle, who was bottling some of Chankaska's wine this past week.
"It's a nice size for the Midwest-sized wineries."
She said many small wineries will set up their own manual gravity-fed bottling lines, which are relatively inexpensive but slower. For larger wineries where such systems aren't practical, the mobile unit fills the need.
Chankaska purchased the mobile bottling business from another winery — Elmaro Vineyard in Wisconsin, across the river from Winona. The owners were retiring and operations of the winery were changing and they no longer wanted to run the bottling business.
Boyle said Chankaska was one of the customers Elmaro's mobile unit served. "We were about one-third of their business, so it made sense for us to take it over," she said.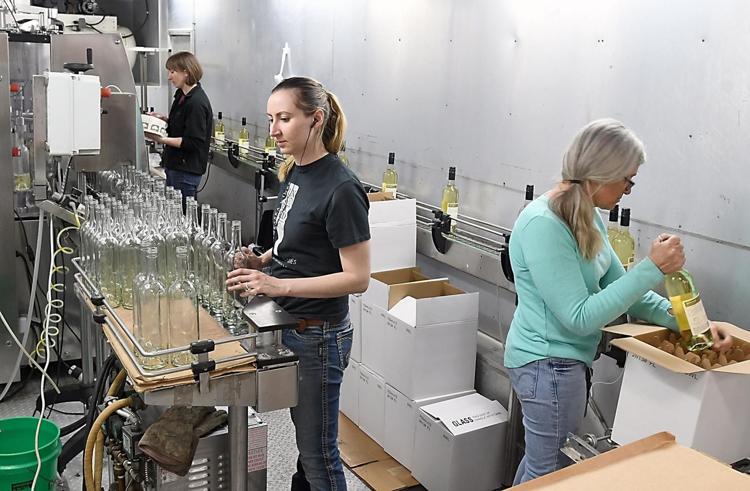 "Just like their other clients, we were all in the same boat, we all depended on the bottling operation. So we're happy to continue serving those clients and have a little more flexibility in bottling our wine." They will bottle for a dozen other wineries in Minnesota, Iowa and Wisconsin.
The mobile unit pulls wine from the winery into a tank in the bottling unit. A conveyor belt moves empty bottles to a filler machine, then down the line where they get screw caps or corks and then onto a labeler.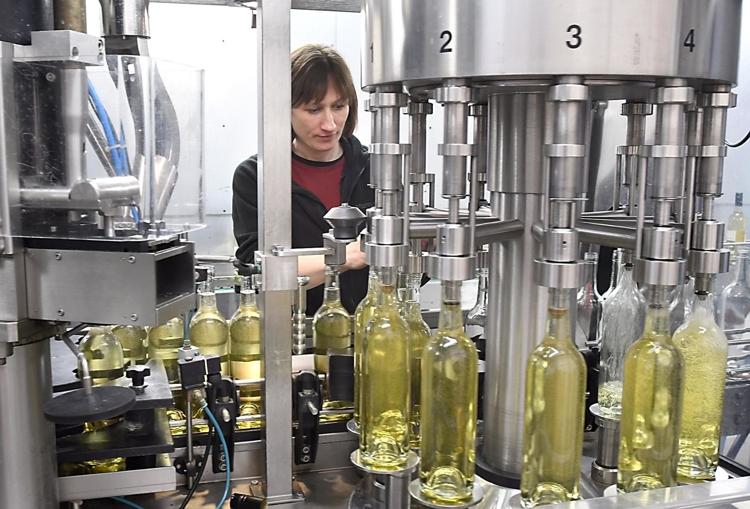 Wineries have to do some preparation before the bottling begins.
"Most people filter their wine, a sterile filtration to take out any yeast and things. So that has to be done before it's ready to bottle. And it has to be sweetened ahead of time if they sweeten their wine."
Different types of wine also have to be heat or cold stabilized before bottling to prevent them from becoming cloudy or forming crystals. "It's harmless but it's not what people want to see in a bottle of wine," Boyle said.
Wine bottling usually takes place over a six-month period. "It's seasonal, from about March through August. There might be some in the winter or late fall but not much."