A 0.56-acre plot may not sound vast, but the leaders and supporters of the Children's Museum of Southern Minnesota see great potential in the newly acquired land they announced Wednesday.
The land, east of the museum's 224 Lamm St. building, runs along Sibley Parkway just about up to its intersection with Riverfront Drive. Several plans for the area are under discussion, with all of them making the museum's property more visible to people traveling down Riverfront.
Although there's much planning still to do, said museum CEO Louise Dickmeyer during Wednesday's announcement, securing the land was a big step toward the future.
"This land purchase will open the way for us to be able to expand our nature-based play experiences for families and children for decades to come," she said. "We're really excited about it."
Beyond nature-based play areas on the property, ideas related to the purchase include:
• Converting current office space to a special exhibit devoted to children with neuro-sensitivities
• Constructing a new building for office and community space
• Building space for the museum's fabrication projects and storage
• Creating classroom space for early learning, nature-based programming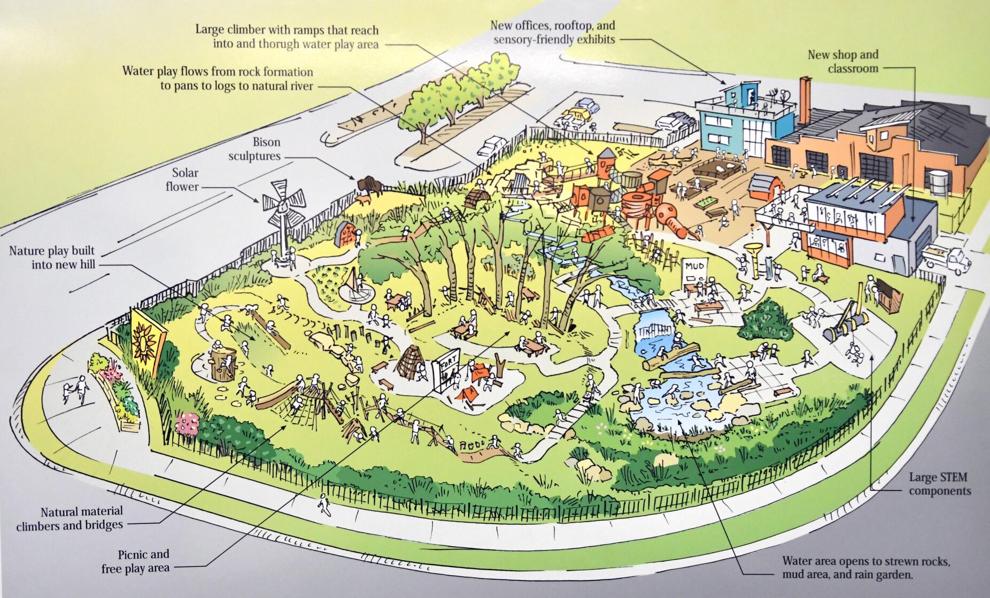 The museum will be looking into the options with community and regional partners, Dickmeyer said.
"We'll be working through all those critical elements and understanding what our region really needs," she said. "This is a tremendous step forward."
Business owner Joe Frederick previously owned the land. Plans to build a restaurant on it didn't come to fruition before the sale officially closed Dec. 21.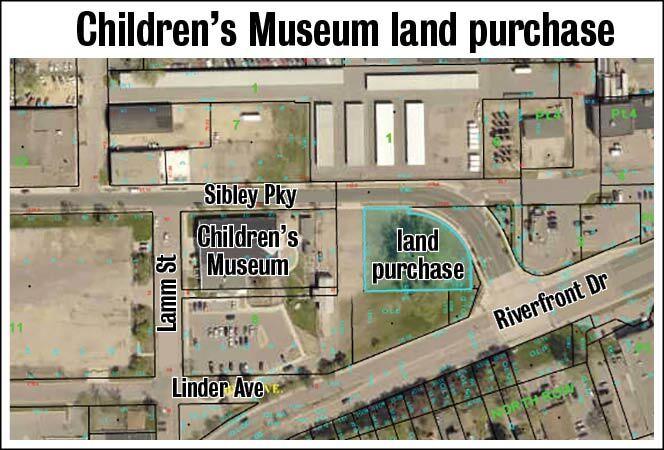 Museum leaders had long eyed the parcel, along with city-owned land connected to it, as options for future expansion. Carole and Denny Dotson partnered with their longtime friends, Kay Jacobson and her late husband, Lyle, to work with the Mankato Area Foundation on purchasing the land for the museum.
Denny Dotson, owner of Dotson Iron Castings, said he and his wife were traveling with the Jacobsons in Auckland, New Zealand, about five years ago when they took note of a park with a nice play area for children. It got them thinking about the museum and how helpful the adjacent piece of land would be.
Anything else on the land, they thought, could stifle the museum for years. Another building would also make the museum even less visible. The museum now averages about 100,000 visitors annually.
"I suspect each of you, before you knew this building was here, drove by on Riverfront many times and didn't know the building and the Children's Museum was here," he said. "That will not happen after this project. There's just no question the visibility is going to be incredible."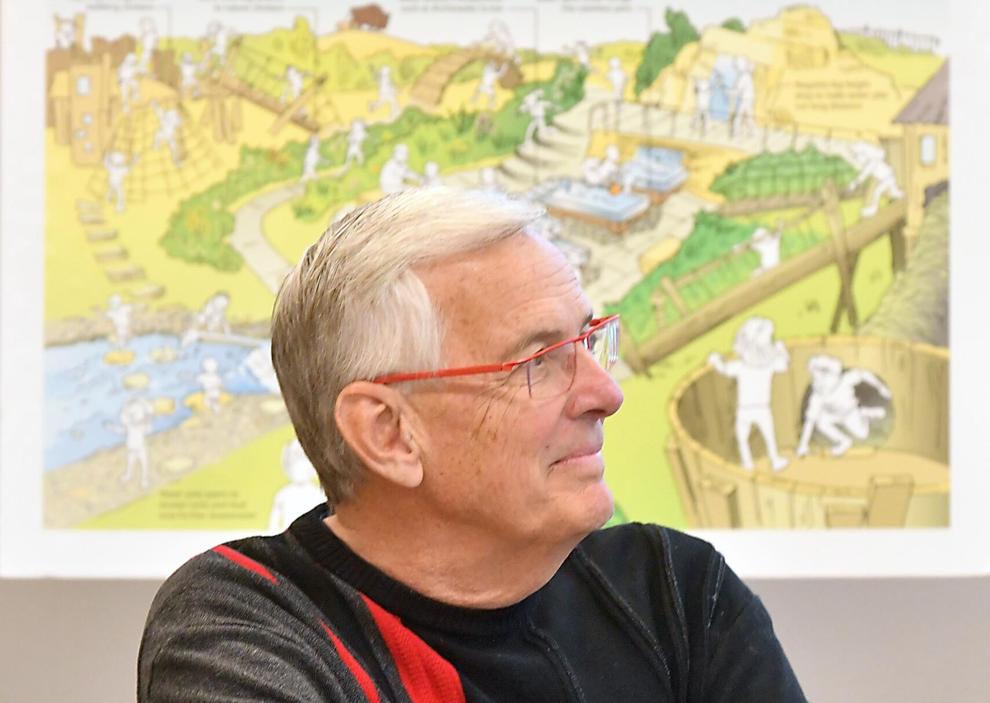 The two families were thrilled to play a part in making the land acquisition happen, he said.
"This project highlights the next chapter in the museum's history," he said. "Sixteen years ago it was an idea, eight years ago it was a building, today it's a proud accomplishment. I can't wait for another eight years to see it fully and sustainably meet its mission."
Mankato Area Foundation, by facilitating donations to the museum from area donors, has supported the museum since before it had a building. Numerous donors, including the Dotsons and Jacobsons, have contributed to more than $1 million in funding granted to the museum through the foundation over the years, said foundation President and CEO Nancy Zallek.
"This is because of the generosity of a lot of individuals," she said. "I get to facilitate that, so it's a wonderful job that I have."
Acquiring the land was the very first step in the process. It'll likely be a three- to five-year project, Dickmeyer said.
"We'll start managing or planning for what will be a three- to five-year effort," she said. "We're lucky we'll have the opportunity to build in chunks so it's not an all-or-nothing kind of endeavor."
The plan is to keep the museum open throughout any construction projects and eventually have year-round, accessible play experiences for children and families in an outdoor setting.
With Dickmeyer's leadership and the staff she's developed, the museum is ready to go onward and upward with the project, said museum Board Chair Ann Hendricks.
"We are ready to go, and it's very exciting," she said. "So just hang on, you're going to see some changes over the next few years at the Children's Museum."