A suspended veterinarian who practiced in Mankato and Waseca will need to pay a hefty fine, take classes and meet other conditions if he wants to get his license back.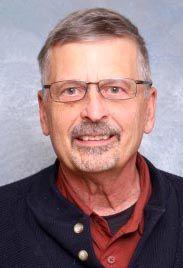 The Minnesota Board of Veterinary Medicine has indefinitely extended the suspension of the license of James Rundquist, owner of Premier Veterinary Center.
The Board of Veterinary Medicine levied a $25,000 fine against Rundquist, which he must pay within six months if he opts to apply to have his license reinstated.
The board initially suspended Rundquist's license in March, citing violations including having unsanitary offices, reusing surgical equipment and not keeping adequate records.
Rundquist appealed to an administrative law judge, and that judge recommended the board take disciplinary action against Rundquist.
The board met again in June and ordered Rundquist indefinitely suspended until he fulfills a long list of requirements.
It's unclear whether Rundquist will seek to have his license reinstated. Phone and email messages sent to his offices were not returned Monday.
He reportedly has sold his Waseca clinic.
Rundquist is no longer boarding stray animals in the cities of North Mankato and Waseca.
The board's June order claims Rundquist "has demonstrated incompetence while practicing veterinary medicine, including departing from and failing to conform to the minimum standards of acceptable and prevailing practice."
The order lists a number of alleged infractions and 13 animals that reportedly received improper care. One of the dogs was later euthanized.
An inspection of Rundquist's Mankato clinic in February reportedly found a dusty surgical area, dirty kennels, and expired medications, catheters and other medical equipment. A second inspection in April found "most deficiencies remained unaddressed," the order states.
Rundquist reportedly admitted to reusing surgical instruments, reusing remaining lengths of suture thread, and only washing his hands before surgeries.
The order claims Rundquist also left animals alone in "high heat conditions," including one occasion when the temperature inside one of his clinics reached 100 degrees.
The board found Rundquist was not adequately caring for impounded animals. They were not promptly examined when they arrived, injuries and matted fur were sometimes left untreated and vaccinations were delayed and sometimes administered by unlicensed staff. Animals impounded at the Mankato center were kept in dirty and broken kennels in a dark basement.
The order claims Rundquist improperly anesthetized one cat and one dog. He reportedly failed to send several cats and dogs home with any pain medication and he gave several cats a post-operative pain medication that is supposed to be used only on dogs.
The surgical incisions on several dogs and cats came open after their owners took them home. Multiple owners reported their pets' incisions became infected.
A dog name JR had a stroke or other complication from anesthetic during surgery. When JR's owner came to pick him up, the dog was "paddling his legs uncontrollably, did not make eye contact, was feverish and drooling and had been lying in urine," the order states.
Rundquist did not speak to JR's owner and sent JR home without any pain medication. After trying unsuccessfully to reach Rundquist later that evening, the owner took JR to another veterinarian and decided to have him euthanized.
The order also requires Rundquist to complete a number of continuing education courses, pass a test used by licensing boards, hire a veterinary ethicist consultant, and get a physical and mental health evaluation from a physician, psychiatrist or psychologist who "specializes in cognitive impairment and workplace competence."
Waseca City Manager Lee Mattson said the city is continuing to take stray animals to the Waseca location of Premier Veterinary Center, but it is under new ownership. The new owner is providing boarding but not veterinary care, Mattson said. He did not know the new owner's name and referred The Free Press to the police chief for more information. The chief could not be reached Monday afternoon.
The city of North Mankato is, for now, taking its lost animals to the Blue Earth Nicollet County Humane Society. City Administrator John Herrenstein said BENCHS agreed to temporarily provide impound services while he explores options for a longer-term provider.