MANKATO — With hopes that the pandemic might be ebbing and even Mother Nature looking like she can't wait for the summer of 2021 to begin, Mankato city officials are contemplating a return to something resembling normalcy.
The animals at the Sibley Park Farm will be back sometime in this month for the first time since 2019, the spring cleanup service is returning in May, the municipal swimming pool should be open to the general public in early June, concerts at Vetter Stone Amphitheater are slated for June and August, and RibFest is tentatively set to return in early August.
And on July 4th?
"Full disclosure: I'm a huge fireworks fan," City Manager Susan Arntz said. "It doesn't matter what time of year, I love them."
But whether it's Independence Day pyrotechnics or concerts at Riverfront Park, the final decision will be a balance between an overwhelming public desire for summertime fun and the need to ensure that attendees aren't put at risk of COVID-19.
"Kind of that 'hopeful but cautious,' and being smart," Arntz said.
The decisions already have been made in some cases or will be soon for other major events.
Sibley Park
A year ago, the traditional arrival of alpacas, calves, goats, miniature horses, lambs, fowl and other critters was canceled at the Sibley Park Farm. Even the farm-themed playground was closed for several weeks as the pandemic arrived in force in Minnesota. This year the city has already announced the animals will be back, although with some precautions.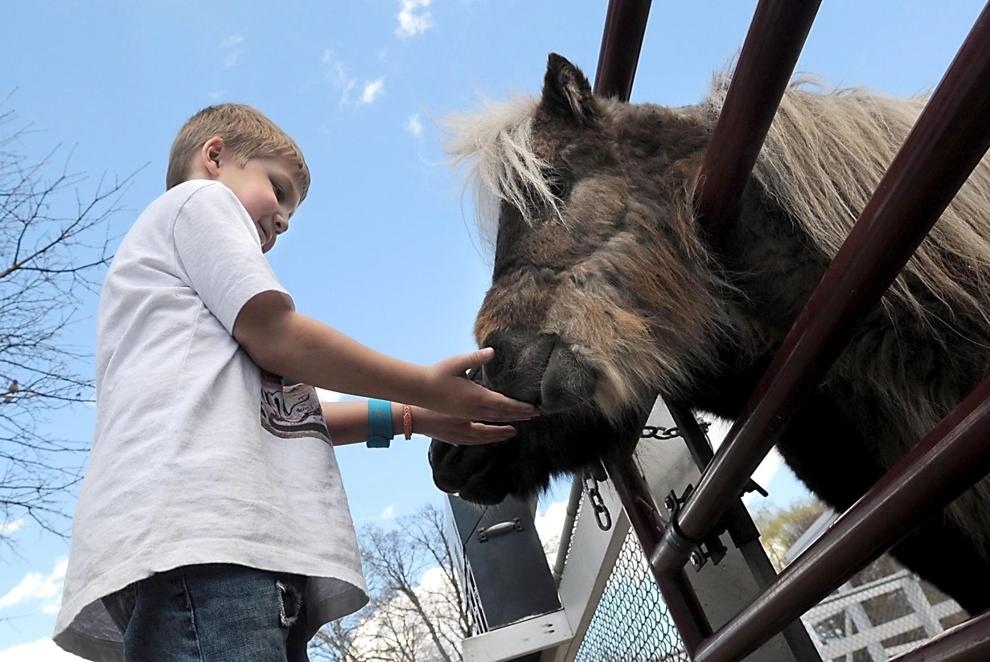 "The staff have worked on some enhanced signage and kind of a one-directional flow through (the animal pens)," Arntz said, adding that the vending machines supplying animal feed have also been removed.
But for area residents anticipating a chance to view the creatures at the farm, one of the park system's most popular features, the chance will come soon for the first time in about 18 months.
"And the animals are looking forward to seeing people," Arntz said.
Cleanup days
Mankato's traditional municipal cleanup service — where residents can haul accumulated junk to the Public Works Center each Saturday in May — was postponed in 2020 due to COVID-19 precautions.
So spring cleanup became August cleanup, and measures were put in place to spread out the number of Mankatoans showing up at the drop-off site. Different neighborhoods were assigned different weeks, and the site was available on Thursday and Friday evenings in addition to Saturdays.
The extended days and assigned weekends for different residents have been retained this year, but the service is back to its regular May timeframe. To protect workers, participants will again need to unload their own vehicles.
Postcards are to be mailed to residents providing the dates that each household is invited to participate. More information is available on the city website or by calling the 311 information line.
Tourtellotte pool
The municipal swimming pool, closed to everyone but scheduled lap swimmers and competitive swim teams in 2020, will be open to the general public again this year.
City officials are working with the YMCA, which has the contract to manage and staff the pool at Tourtellotte Park, on details of the reopening.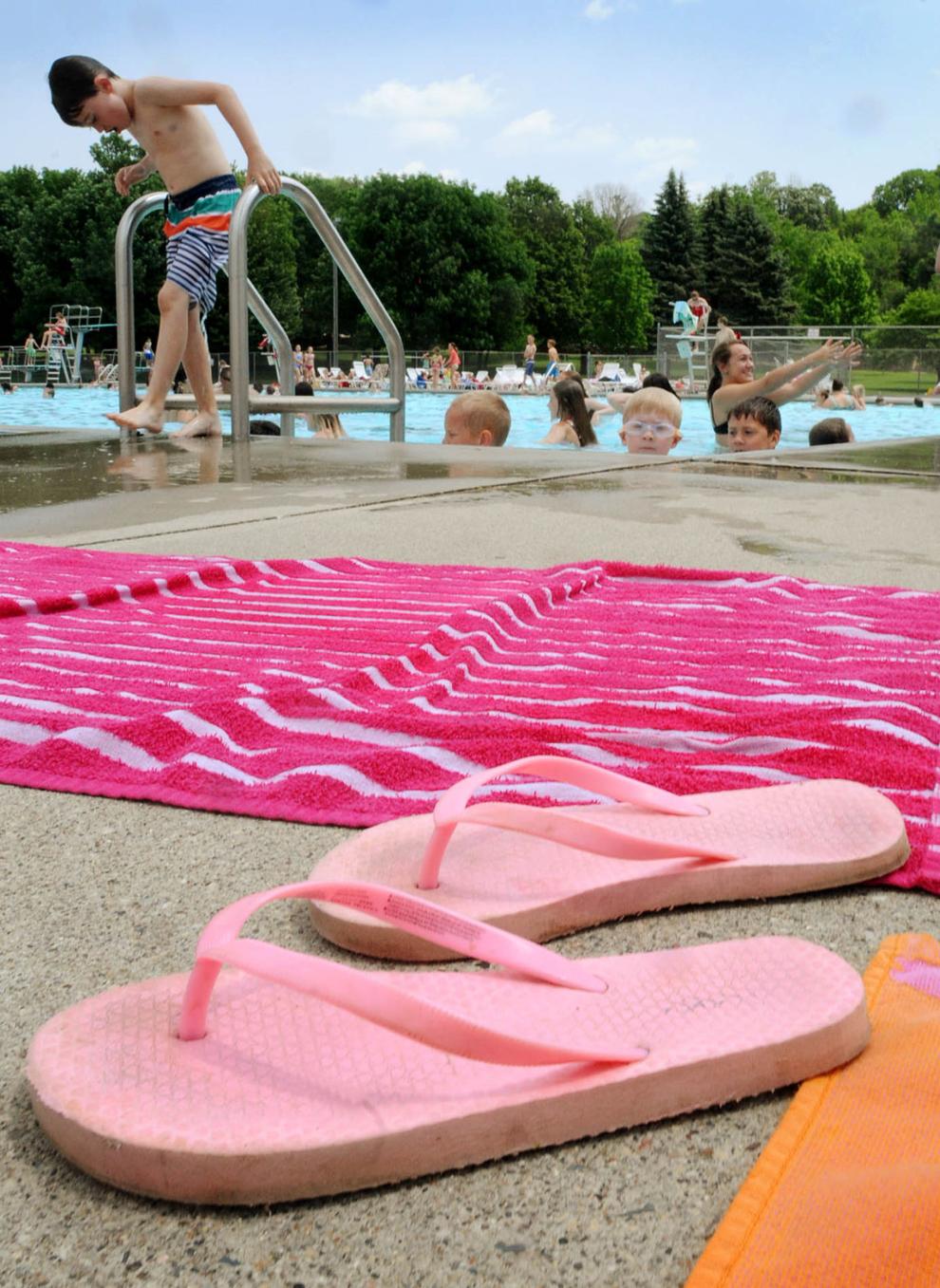 Use of the bathhouse might be restricted because of the ongoing pandemic, but the pool will be available to families once again under current plans. Arntz expects opening day at Tourtellotte to come in early June as usual.
Vetter Stone Amphitheater
Tickets are on sale for concerts featuring Jamey Johnson and the Nitty Gritty Dirt Band in June at the outdoor venue in Riverfront Park, followed by the Beach Boys in August.
The city calendar is also listing RibFest for Aug. 5-8, although there are no details on performers or rib vendors yet. Bands would generally need to be booked by April 15, so the annual festival of meat, beer and music is on the verge of officially being back for its 23rd year after last year's cancellation.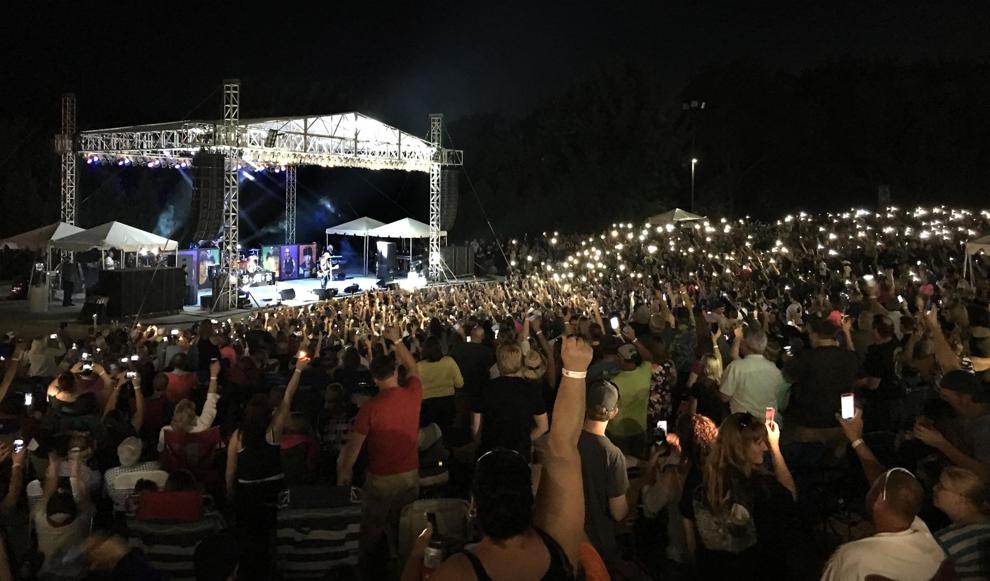 "Barring any changes in the next couple of weeks, our plan is to carry through with an event that might look and feel differently," Arntz said.
Unlike the municipal pool or July 4th fireworks, RibFest is intended to make money — or at least break even. So, civic center staff and other city leaders are trying to anticipate how attendance might be affected by social-distancing measures and, potentially, a continuing reluctance by some members of the public to participate in large gatherings.
"The good news is that it's outdoors, so that does help to a significant extent," she said.
Fireworks?
While the Independence Day tradition of fireworks plus free live music is also an outside event, it can be more of a challenge to control crowds and spacing when tickets aren't sold. And even if the traditional patriotic concert featuring the Mankato Symphony Orchestra isn't held at Riverfront Park, crowds might still gather to have a close-up view of the fireworks.
Like RibFest, a final decision on whether to bring back fireworks needs to be made in the next couple of weeks.
"I sure hope there will be, but we wouldn't do 'em just because I like 'em," she said, returning to her refrain for the summer of 2021. "... Hopeful but cautious."