CLEVELAND — Surgeons have removed most of the grapefruit-size tumor from inside Keely Davis' skull.
But the Cleveland 11-year-old will next need radiation treatments to kill the portion of the tumor that surgeons could not reach.
Keely is keeping high spirits as she recovers from surgery and readies for the next phase of the fight.
"Keely had impressed us all with her bravery and determination to tank this tumor," said her mother, Rachel Davis.
An online fundraiser and a Saturday lunch are planned to help Keely's family with medical costs not covered by insurance, as well as lost time at work.
Keely had brain surgery Monday, just four days after her tumor was discovered.
A recent graduate of sixth grade at Cleveland Public School, Keely had been experiencing headaches and stomachaches for several months. But the tumor went undetected during initial visits to the doctor and eye doctor, Rachel said.
During a return visit to an optometrist a week ago, the doctor was concerned about some swelling behind Keely's eyes and sent her to the Mankato hospital emergency room.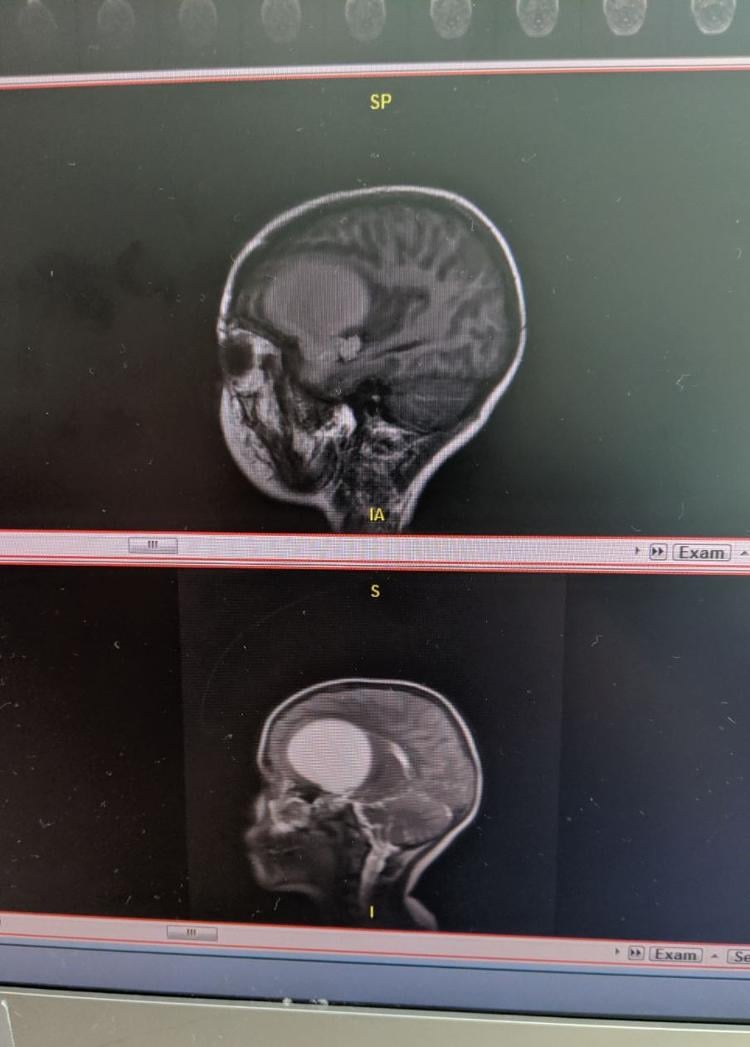 A CT scan revealed a mass in Keely's skull and her mother was ordered to go home, pack several days worth of clothing and immediately take her to a Rochester hospital.
More tests determined Keely had a craniopharyngioma — a rare brain tumor that is not cancerous but can create devastating side effects as it grows. Most of the tumor was removed during a several-hour-long surgery Monday.
"Keely is right back to her normal self after the procedure," Rachel said Thursday. "She's a bit more tired but otherwise still cracking jokes."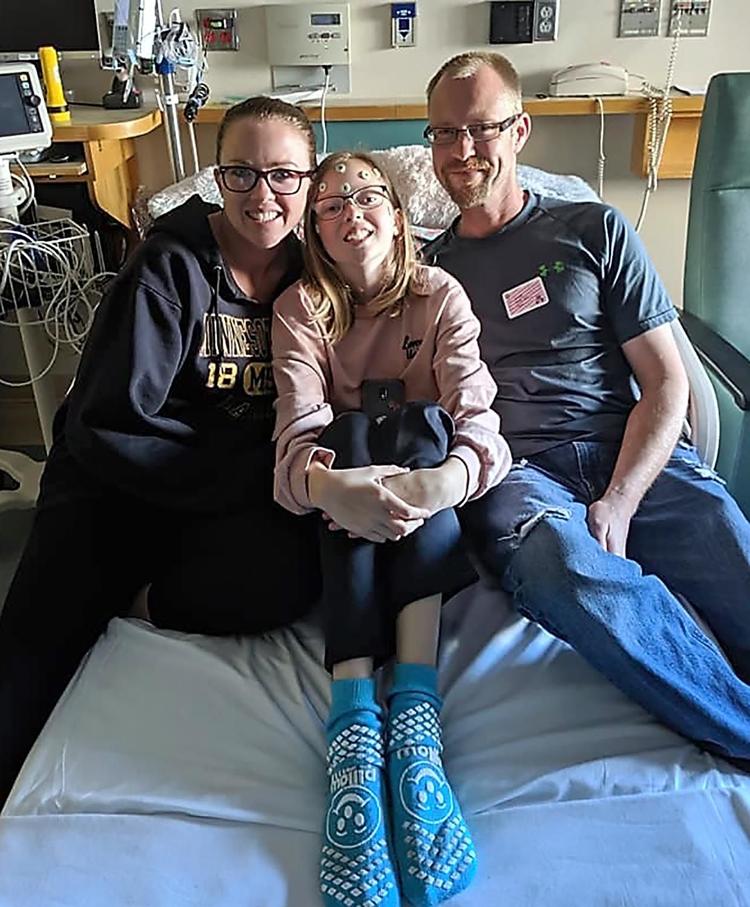 Keely was released from the hospital Thursday and will spend the next few weeks resting at home.
Surgeons left parts of the tumor that were fused with or near essential parts of Keely's brain, nose, eyes and pituitary gland.
Once she is recovered from surgery, she will start radiation treatments at Mayo. She'll need treatment five days a week for six weeks.
It's not certain the radiation will eliminate the tumor. More surgery could be needed, Rachel said.
Rachel said she is thankful for the outpouring of assistance her family has received during their whirlwind emergency.
"We just appreciate all the support and love during this difficult time," she said.