MANKATO — Loren Goodlow has for three years made the long ride on horseback from South Dakota to honor the 38 Dakota executed in Mankato in 1862. For him, it's a moving experience that buoys his spirit all year long.
"I got out of prison three years ago and started doing this ride. It really helps me throughout the year," said Goodlow, of the Lower Brule Indian Reservation in South Dakota. "It's a good ceremony."
The Dakota 38 + 2 Wokiksuye Ride honors the warriors who were hanged in Mankato on Dec. 26, as well as two additional chiefs who were kidnapped from Canada three years later, brought back to the United States and then executed.
The riders and others started gathering in Land of Memories Park on Tuesday with more arriving Wednesday morning, where they readied their horses for the ride to Reconciliation Park. The park site, near the library in downtown Mankato, is where the execution took place.
A group of Dakota runners also arrived, having started out on Christmas Day from Fort Snelling in St. Paul.
The weather for the ride was much better than last year, when the Dakota joined for the ceremony during the coldest Dec. 26 in more than 20 years.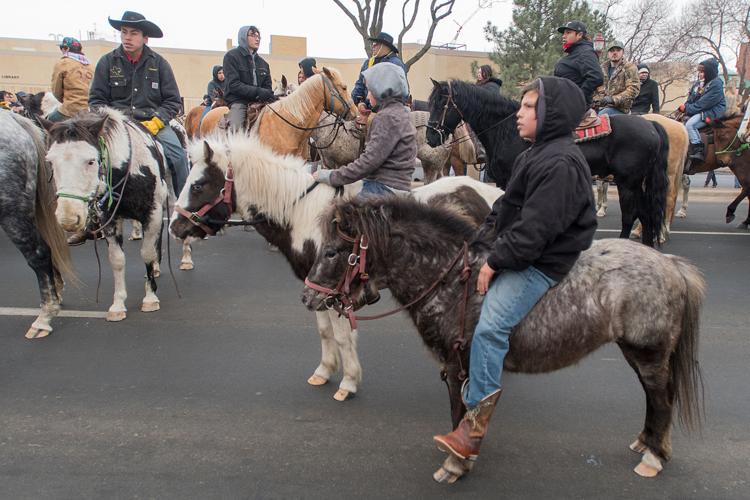 "We had a nice trip. It was bitter and icy last year," Goodlow said. "We had an outstanding number of people this year, maybe 100 that took part in some of the ride or all of it."
He said he learns a lot from others on the ride. "I meet a lot of good people, a lot of family. I get a lot of teaching. It's always sad at the end (of the ride), but it's always good to be here."
Goodlow said he's happy to see more young Dakota taking part in the events, too. "A lot of young boys rode. It inspires me — a new generation is learning about it."
Jennifer Hallum was attending for the first time and rode with the riders for one day a few days ago, when they were near Fort Ridgley.
"I've been wanting to do it for a few years and I made it a priority this year," said Hallum, who is from Springfield, South Dakota, just across the Missouri River from the Santee reservation in Nebraska.
She had been to Mankato once before. "I came to the place of the execution with my parents when I was young but not since."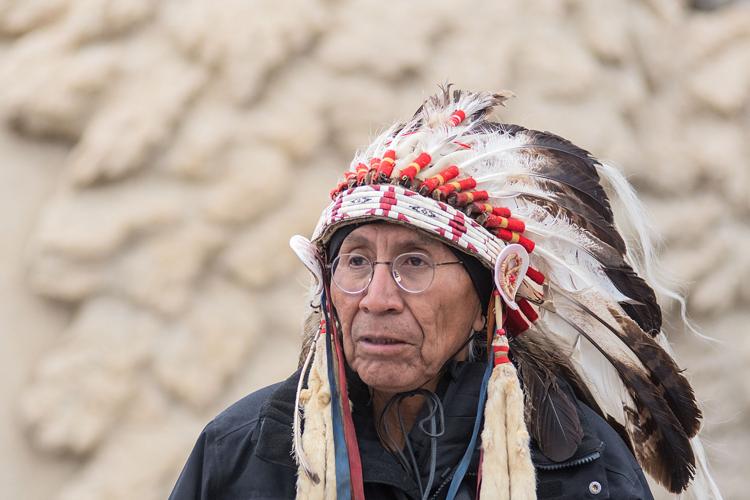 At Reconciliation Park, Dakota sang in memory of ancestors and offered prayers in the Dakota language. Speakers told a large crowd of Dakota and Mankato area residents that the Native American culture must be kept alive and kids needed to be taught the Dakota language and be educated about their culture and history.
Among the riders were reminders of some of the tough challenges facing Native Americans. One horse was covered with a black blanket with the words "Missing, Murdered Indigenous Women & Children." Some of the Dakota men wore jackets with "Natives Against Heroin" printed on the back.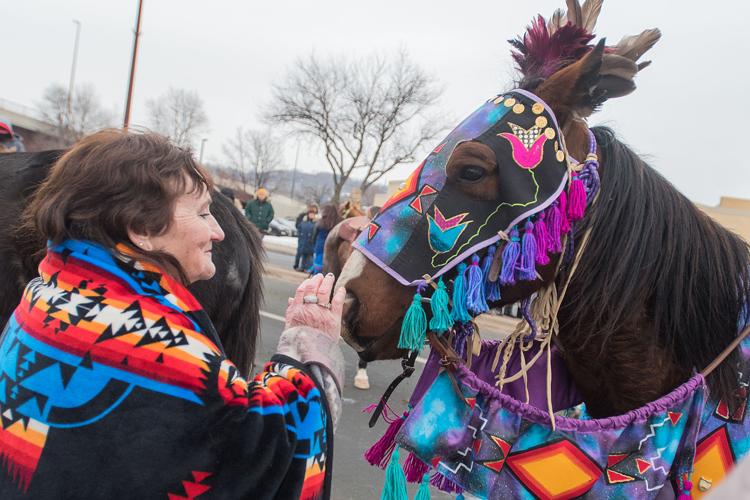 The Wokiksuye Ride came in a dream in 2005 to Jim Miller, an elder from Cheyenne River and a Vietnam veteran. A few years later in 2008, the ride began and has continued since.
In 1862, the Dakota were spurred to action against the U.S. after government officials went back on previously agreed land treaties and delayed payments to the starving tribes.
Decreasing resources and no aid sparked a series of battles between Dakota and settlers after they rejected the tribes' offer to buy food on credit.
The U.S.-Dakota War of 1862 lasted fewer than two months and ended that September. The Dakota surrendered to the U.S. Army and 303 Dakota men were tried and sentenced to be executed for their part in the war. But many objected to the court proceedings — some of the accused were convicted after only a few minutes, among other issues.
President Abraham Lincoln reviewed each case and ultimately pardoned 265 men. That left 38, who were executed at 10 a.m. on Dec. 26, 1862.