MANKATO — Multiple candidates are vying for the open District 1 congressional seat after Congressman Jim Hagedorn died this year, and it's panning out to be a unique, complicated election.
A special election will be held Aug. 9 to find a replacement to fill the remainder of Hagedorn's current term. His successor will fill out the rest of his term before November's election results decide who will represent the district for the next two years.
To add to the confusion, the special election and the primary for the November election will both be Aug. 9.
Also playing a role in this election are the new district maps. After new redistricting maps took effect, only voters in the old CD1 will be voting in the special election.
Meet the candidates
From a desire to listen to all views to fixing health care and fighting inflation, candidates have a variety of stances in the race.
Republican Brad Finstad of New Ulm is up against Democratic candidate and Austin resident Jeff Ettinger in the special election to fill out Hagedorn's term. Legal Marijuana Now candidate Richard B. Reisdorf and Grassroots — Legalize Cannabis candidate Haroun McClellen are joining them in the special election race.
All those candidates with the exception of McClellen also will be on the ballot for the primary.
Joining them on the primary ballot are Jeremy Munson, a Republican state representative from Lake Crystal; Democrat George H. Kalberer of Faribault; James Rainwater, a Democrat and attorney mediator and arbitrator from Red Wing; and Brian Abrahamson, a Grassroots-Legalize Cannabis candidate and caregiver from Luverne.
Candidates who are not quoted did not get back to The Free Press for an interview.
Jeff Ettinger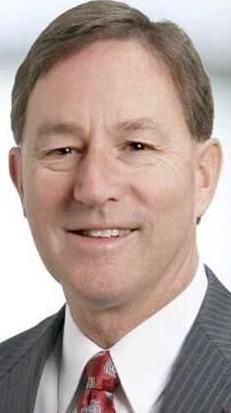 Jeff Ettinger moved to Austin 30 years ago with his wife, LeeAnn.
Ettinger said he decided to run because he thought the district deserved more balanced representation.
"Somebody who was going to really be willing to listen to everyone in the district, and I thought I could bring some useful experience with my business and community leadership background," he said.
Ettinger grew up in southern California and went to UCLA for both his undergraduate degree and law school. After moving to Austin with his wife, he took a job in the law department at Hormel Foods, where he eventually took other roles in marketing and finance.
He is the company's former CEO and is currently co-Chair of Gov. Tim Walz's Council on Economic Expansion.
At the local level, Ettinger said his platform includes education.
"Through my role as the chair of the Hormel Foundation, we've been involved in creating a tech scholarship program in Austin where all Austin grads can go to our local community college. I really believe that's something that could work throughout southern Minnesota."
Ettinger said he would also work to support family farms in the region.
He believes it's important to protect the right to vote, supports the right to an abortion and taking action to address the climate.
Ettinger said he believes the biggest issue facing the district right now is inflation.
"I think with my business background and understanding complex supply chains that I can bring something to the equation in that area. I think we need to manufacture more things locally, and I think we need to be enforcing the anti-trust laws."
He also said he hears concerns about democracy. "The unfortunate vote that Congressman Hagedorn did to not certify the election, and hopefully we wouldn't repeat that again. Whoever's in this seat will be in the position to vote in January 2025 when the next presidential election is certified."
George H. Kalberer
Kalberer twice declined an interview with The Free Press and does not have a campaign website listed through the Secretary of State's Office.
James Rainwater
Originally from Red Wing, James Rainwater has a law degree from San Antonio's St. Mary's University School of Law and a bachelor's in international relations from the University of Minnesota.
His campaign website said he has been an attorney mediator since 2002 and an arbitrator since 2020. He is a member of the Lake City Charter Commission, a part-time real estate agent and a former attorney-adviser for the U.S. Small Business Administration among his other experiences.
According to his website, Rainwater supports a national health care coverage program, supports the right for an abortion, wants regulation that reduces or eliminates pollution, and wants to support all levels of farming.
His website said he also supports programs that offer high school graduates free two-year community and technical college education and would support a federal ban on carrying concealed weapons without a federal firearms permit.
Brad Finstad — Republican (special election and primary)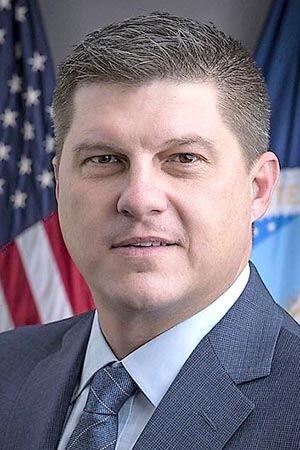 Brad Finstad is a fourth-generation resident of the New Ulm area.
Finstad and his wife, Jaclyn have seven children and they operate a family farm with their extended family. He also helps run an ag business in New Ulm.
Finstad has previously served as President Donald Trump's state director for USDA Rural Development in Minnesota. He has also served as executive director of the Minnesota Turkey Growers Association, executive director of the Center for Rural Policy and Development, area director with the Minnesota Farm Bureau and three terms in the Minnesota House of Representatives.
He is a University of Minnesota graduate with a degree in agriculture education with an emphasis in rural leadership development.
Finstad said he decided to run for CD1 in part to represent the area where he raised his family.
"This is the place where we chose to continue our family tradition, and we've been blessed with seven children and it really comes down to what kind of world, what kind of country, what kind of backyard do we want to leave our kids," he said.
Finstad said he believes the biggest issues facing CD1 right now are the prices at the pump and on the shelves.
"It comes down to the basic family pocketbook issues. Families are getting squeezed at the pump with the high gas prices. We're getting squeezed at the grocery store with the high costs. We're seeing disruption in food availability back here and over and over again the folks telling me about grocery shelves being half full," he said.
He said he also wants to work towards an America-first energy policy.
According to his campaign website, he would oppose gun restrictions and opposes abortion. He aims to help farmers and small businesses.
Jeremy Munson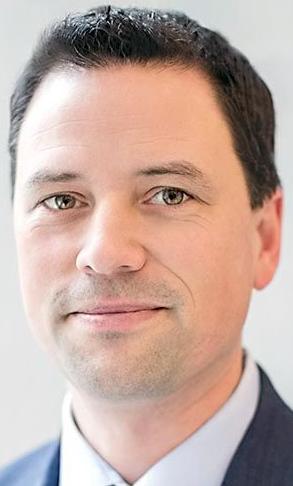 Jeremy Munson has served in the Minnesota House of Representatives since 2018.
The Lake Crystal business owner has two children with his wife, Kallie. He has a University of Minnesota business management degree.
Munson filed last minute for the CD1 race after saying he wouldn't run and after losing the special election primary to Finstad.
In December 2018 while serving in the state House, Munson joined three other Republicans in forming the New Republican Caucus.The caucus was to be a separate group from the House Republican Caucus, altering the tradition of having four caucuses in the Legislature.
Munson said he decided to run for federal office to get more involved in health care policy.
"A lot of the solutions to lowering the costs of health care, bringing more transparency to health care to make it more affordable, a lot of those solutions are at the federal level," he said.
He also said energy policy is at the forefront of his platform.
"The cost of energy for electricity, for gasoline, diesel, is skyrocketing and people want real solutions. I want to restore energy independence."
Munson added that the No. 1 issue he believes is facing the district right now is inflation.
"It's really important to rein in spending. So reining in spending and focusing on restoring energy independence is going to be a big priority," he said.
Munson also said he is pro-life.
Brian Abrahamson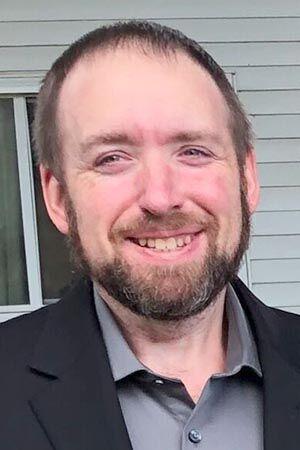 Brian Abrahamson of Luverne is a caregiver at a group home that helps people with disabilities and has run for various state offices since 2016.
He has a business management degree from National American University.
His platform includes legalizing cannabis, providing Medicare for all and enacting tuition-free education. He said he also supports the right to an abortion.
Abrahamson said he believes health care is one of the biggest issues facing the district.
"Not everybody has health care, so that's a major issue. I hope that we can get that taken care of," he said. "I believe that we should have somebody that cares about the people and will fight for the people."
Haroun McClellen — Grassroots — Legalize Cannabis (special election)
The Free Press did not find contact information for Haroun McClellen on the Minnesota Secretary of State's website, and he does not have a campaign website. He does have a campaign Twitter with the handle @HarounMcclellan.
According to KTTC, McClellen works as a lawyer, and this is his first time running for office. His main platform is to legalize cannabis.
Richard B. Reisdorf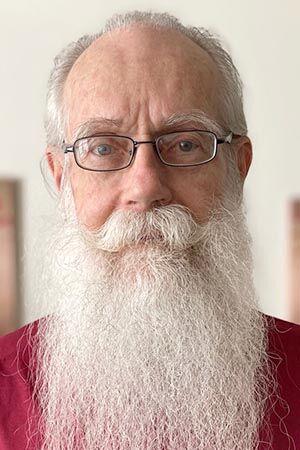 Richard B. Reisdorf, of Mankato, is a disabled veteran and a life member and part of local Chapter 10 of the Disabled American Veterans and Chapter 27 of Veterans for Peace.
He said he is running for office to make sure the federal government is able to dispense marijuana to veterans.
"Right now, the Veterans Affairs cannot do that because of its classification with the federal government," he said.
Other items on his platform include reducing air, water and soil pollution, and initiating universal single-payer health care.
He has seven children, 18 grandchildren and two great-grandchildren.
He said he is pro-choice.
Reisdorf transferred from the University of Minnesota to then Mankato State College and graduated with a geography and sociology degree. He has a master's in military geography.