NEW ULM — Scott Engelbrecht accidentally shot his stepdaughter after she killed his wife, his defense claimed as the murder trial against the St. James man opened Monday.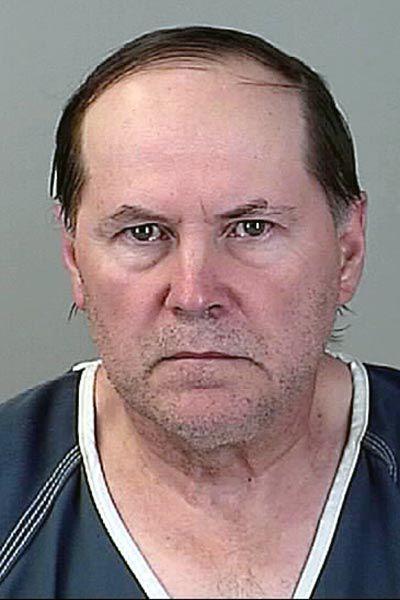 The prosecution and defense painted different pictures of what happened to Joyce Engelbrecht, 67, and Rachel Linder, 43, inside and outside the Engelbrecht home in St. James on June 16, 2018.
Scott Engelbrecht, 60, is facing murder charges in their deaths. In opening statements, Scott Engelbrecht's public defenders revealed they plan to argue Linder killed her mother before Scott unintentionally shot Linder.
Engelbrecht was initially charged with second-degree counts of murder, plus felony assault with a dangerous weapon for pointing a gun at another family member.
Last fall, a grand jury added dual counts of first-degree premeditated murder, which carries a mandatory life sentence without the chance of parole.
The trial was moved to Brown County after Engelbrecht's defense team argued extensive media coverage and the small population of Watonwan County would make it difficult to find unbiased jurors there.
Jury selection took a week to complete before the trial got underway Monday afternoon.
In her opening statement, lead prosecutor Erin Rivka Eldridge, from the Minnesota Attorney General's Office, gave an account that mirrors allegations outlined in initial charging documents.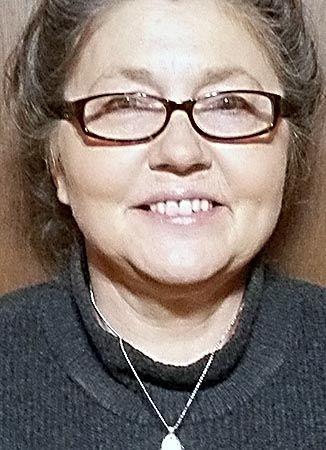 Joyce made a special dinner and gave Scott a card in celebration of their 17th wedding anniversary. Scott had nothing to give in return, prompting an argument.
Scott allegedly went into their bedroom, retrieved and loaded a single-shot rifle, filled his pocket with more ammunition then went into the living room and shot Joyce in the head.
He allegedly pointed the rifle at Linder's son, Dillion Mathias, now 21, then chased Linder and shot her three times, including once in the head.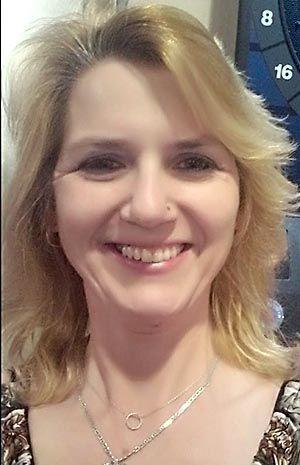 "This is a case about control and this is a case of murder," Eldridge said.
Lead defense attorney Ryan Drea, from the 5th District Public Defender's Office, acknowledged the Engelbrechts had quarreled. But he said they made up, privately in their bedroom, after Joyce realized Scott was ill from a cold.
The defense claimed Scott went to sleep and was awakened by Mathias, who said something to the effect of "Mom shot Grandma," before giving him a riffle and ammunition. Scott went into the living room and after seeing his wife laying in a pool of blood, Scott saw Linder with a gun. She ran out of the house and he followed, hoping to disarm her.
He fired three "warning shots" trying to get Linder to stop. Linder fell onto a neighbor's steps. Scott stumbled and the gun went off again.
"Scott Engelbrecht believes that you will see there's reasonable doubt," Drea concluded. "The events of June 16, 2018 were not intentional murder. They were not premeditated murder. They were a tragedy."
Mathias was one of the first witnesses to take the stand Monday and his testimony contradicted the defense's opening statements.
Mathias described his grandparents' relationship as "kind of toxic" and said his mother did not always get along with Scott either.
He said his grandparents were arguing and he saw his grandmother throw a cellphone at Scott as he went down to his basement bedroom. Minutes later he heard a "loud thud" on the floor and heard his mother scream "You shot her, you bastard."
He ran upstairs and saw his grandmother on the floor "with blood everywhere," Scott was standing a few feet from her with a gun, he said. He and his mother both screamed at each other to run. He ran back to the basement and called 911.
Jurors heard a replay of the 911 call, during which Mathias told the dispatcher, "My grandfather shot my grandmother."
Mathias broke down as he described seeing a flash of light on a neighbor's steps a few minutes later and realized it was sunlight reflecting off embellishments on his mother's clothing. He told a police officer, who told him to stay put while the officer went and found his mother.
The defense did not ask Mathias many questions, but had him acknowledge he has a criminal record, that investigators did not promptly collect any clothing or other evidence from him and that he received an inheritance following his mother and grandmother's death.
Jurors also heard testimony from St. James police officer Jonathan LeClaire, who was the first officer on scene. He said he found Scott outside holding a long gun at his side. He yelled several times for Scott to put down the gun before Scott sat it next to a tree and then sat several rounds of ammunition on the ground.
LeClaire said Scott said either "I did it" or "I shot her," but he could not recall which for certain.
After securing Scott in his squad car, LeClaire said he went inside, found Joyce and called for an ambulance. She could not speak but appeared to know what was happening, he said. She died after she was taken to the hospital.
After Mathias pointed to Linder, LeClaire said he found her with gunshot wounds and she did not have a pulse. A handgun, a cellphone and a spent shotgun shell were on the step next to her.
Before adjourning for the day, jurors also heard audio of LeClaire's first few minutes on the scene. It was captured through a microphone he was wearing as part of his uniform.
After it played, LeClaire acknowledged under defense questioning that he and Mathias could be heard on the recording but Scott's alleged admission could not be heard.