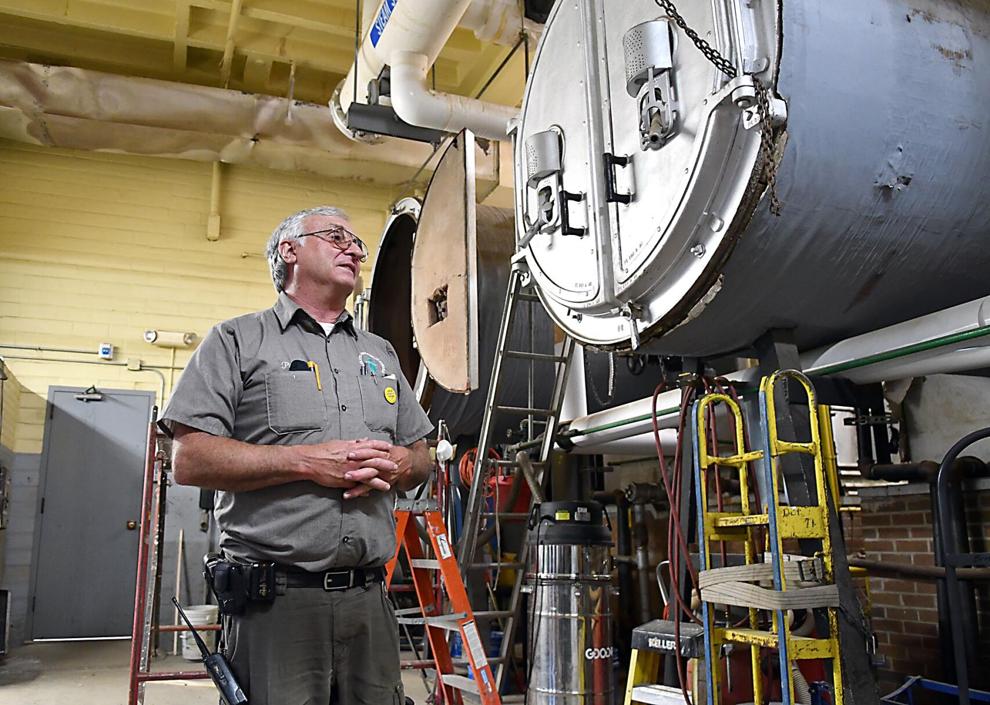 MANKATO — When the thermometer dips into the 40s, Paul Willaert fires up Izzy Leakin.
When the temperature outside drops into the teens, Willaert rouses Ben Fixed.
When Mother Nature goes subzero, he turns on Willie Fire.
The longtime maintenance engineer for Mankato Area Public Schools has named each of the three boilers he operates at West High School.
Keeping the school warm is one of his principal duties. But he also plows snow, maintains the generator, repairs equipment and so much more — at West and at other schools on the district's west side.
"Every day is different, depending on what breaks down," he said.
After more than 30 years of working on just about anything that needs fixing, Willaert soon will put down his tools.
"The heart and head says, 'Keep going.' But the knees say 'no,'" the 66-year-old said.
Willaert's behind-the-scenes contributions to keeping the district running will be missed, his supervisors say.
"Paul has been an inspiration to us all," said Director of Facilities and Safety Scott Hogen. "His outstanding performance over the past 31 years is what has helped to make Mankato Area Public Schools a great school system."
"District 77 is truly grateful for Mr. Paul Willaert and all that he has done, not only for the assets in our buildings, but his service to the students, staff and community," said Facilities Operations Manager Scott Kaminski. "His positivity and willingness to serve others are qualities we look for in employees, and he has been one of the best."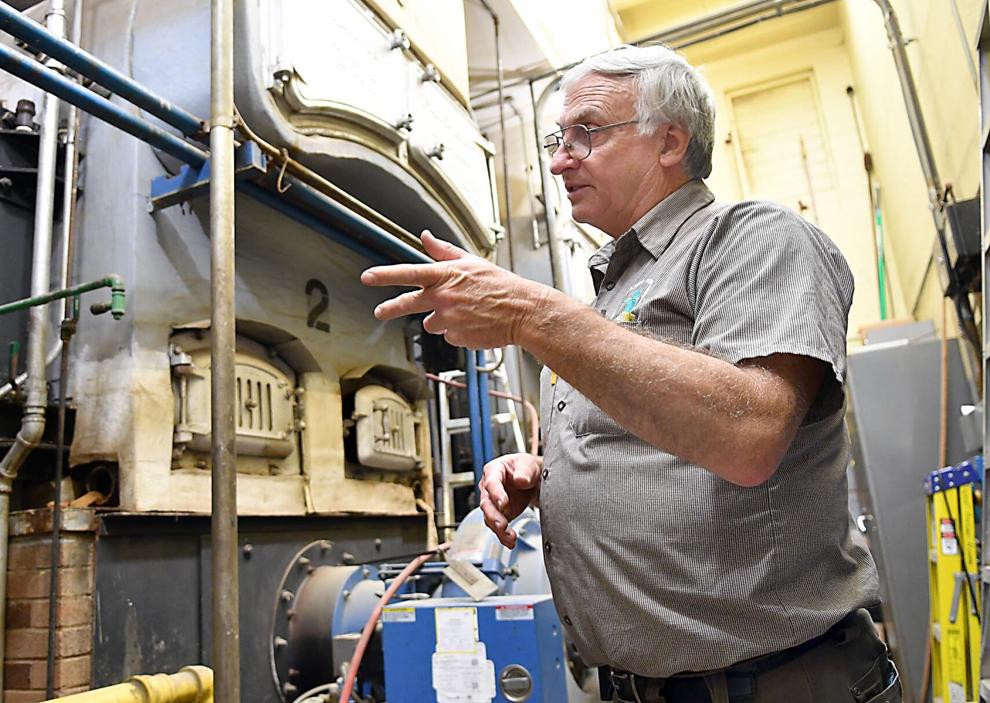 The Mankato native and Loyola Catholic School graduate first got his boiler operator's license so he could operate steam-engine tractors at the Butterfield Threshing Bee.
Willaert had started his career in construction with his father. After health issues forced his father into retirement, his license helped Willaert land a job with the district.
"A hobby turned into a day job," he said.
Now the head engineer at West, his duties are wide-ranging. There is a never-ending list of equipment in need of maintenance or repairs at which he whittles away in between emergency repairs, accepting deliveries, setting up for graduations and other special events, and many other odd jobs.
Whenever it snows, he's up as early as 3 a.m. clearing and applying sand to the parking lots, sidewalks and playgrounds before staff and students arrive.
Spring snowstorms are the worst, he said, because the snow is wet and heavy and the defrosted ground is more easily damaged if a plow or tire strays off the pavement.
Willaert doesn't get to go home early after those early wake-up calls.
"We don't want to get behind," he said.
And then there are his charges Izzy Leakin, Ben Fixed and Willie Fire.
They are original to the school. Actually they date back to 1949 — two years before the first students walked through the doors. They were installed first and the building was built up around them. The outbuilding at the rear of the high school's main building is also home to carpentry, maintenance and electrician shops.
It takes mechanical know-how and an understanding of basic physics and chemistry to keep them running, he said.
All three run only on the coldest of days. There are redundancies so the school never gets cold even when one boiler or other components of the system breaks down.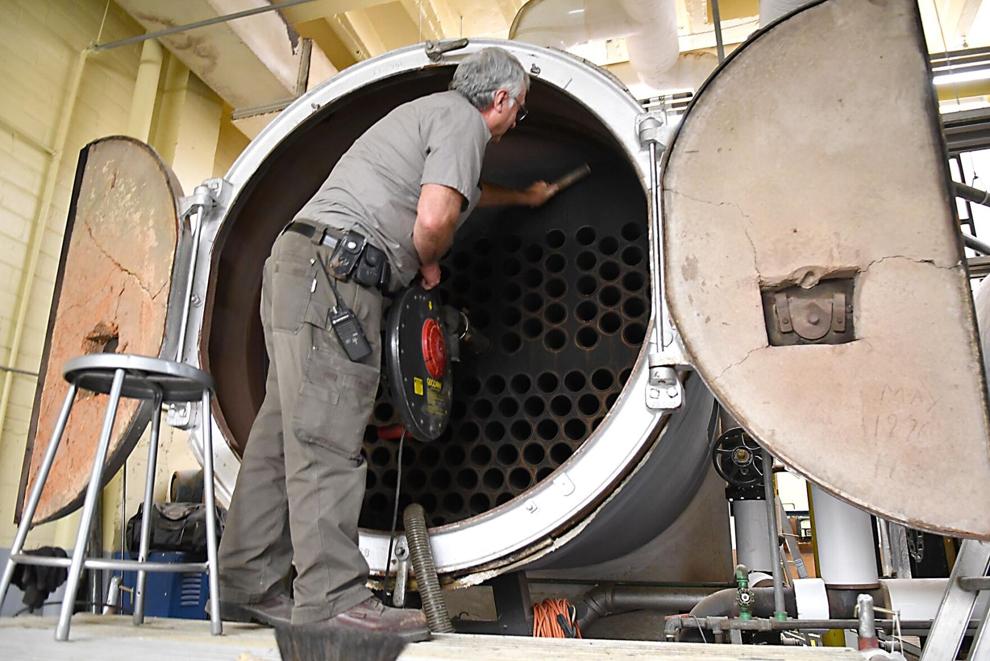 In the warm months Izzy, Ben and Willie get a cleaning, parts are replaced and sections are taken apart for annual inspection.
Willaert's successor has not yet been appointed. Multiple colleagues are capable of stepping into his role, he said.
Willaert has been so busy taking care of the schools that he plans to spend the beginning of his retirement tackling projects neglected at his own home. A trip or other belated celebration of him and his wife's 45th wedding anniversary is on the agenda now that the pandemic is waning.
He won't miss cleaning drains or getting up in the middle of the night. But he will miss the people.
"There are a lot of good people in the schools, and I am just a small part of it," he said.