COURTLAND — Bailey Johnson is a thorough third-grader.
The energetic Courtland girl just turned 8 years old, and loves cartoons, blueberries and her new dog, though she can also be shy at times. She's the kind of child to completely color in an art project and wipe down her desk afterward.
She sounds like a pretty normal girl — but her extraordinary medical condition has her parents seeking help from the state to change what kind of medicine paramedics and emergency medical technicians can administer to patients in crisis.
Bailey has a rare condition called congenital adrenal hyperplasia. Her adrenal glands lack the necessary parts to produce hormones that regulate various functions of the body — metabolism, an immune system, blood pressure, etc.
It's similar to Addison's disease, a more common illness that also deals with adrenal gland insufficiency, but Bailey's condition can be fatal in minutes if she has what's known as an adrenal crisis.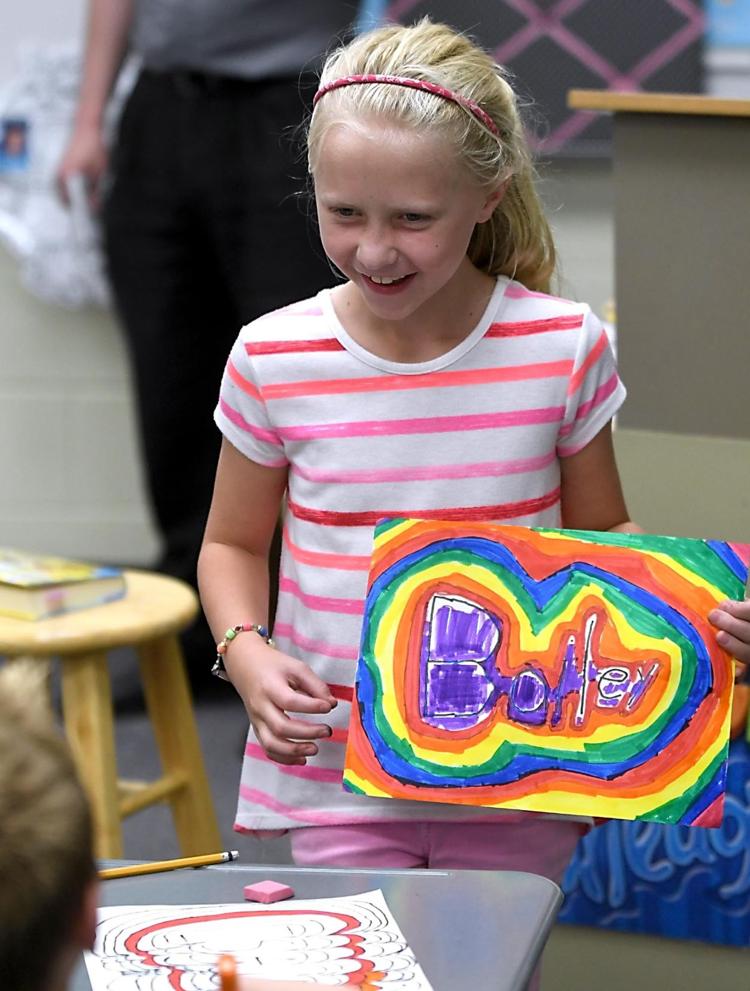 Her parents, Deann and Curt, have taken steps to make sure she'll be OK in almost any situation. Bailey wears a medical bracelet and always carries medicine with her in a sparkly pink star bag, while her parents have made sure the neighbors and even the town fire department and ambulance service know about Bailey's condition.
Yet a scare two summers ago caused the Johnsons to rethink how prepared they really were if Bailey had a medical emergency.
It was a hot, humid summer day, and Bailey was feeling lethargic at an outdoor festival the Johnsons attended. At one point, she told her parents she was cold despite the heat. Deann and Curt feared Bailey was in the early stages of an adrenal crisis.
"She likes hanging out with (her brother)," Curt said. "She likes climbing on equipment, but she wouldn't even get out of her little wagon we had there."
The Johnsons gave Bailey medicine, but she wasn't bouncing back fast enough. They tried to take her to a nearby ambulance and explain her issues, but the ambulance service told them to drive her home.
As it turns out, EMTs and paramedics don't have blanket authority to administer medicine. While they can give patients simple treatments such as an Epipen, complex medication like the hydrocortisone shot Bailey needs in an emergency can only be administered by doctors.
"We've always been like, 'We'll take care of her, we'll be there, we'll give her whatever she needs,'" Deann said. "But then it became clear to us: If we drove out of here and got in an accident and Curt and I couldn't speak for her, nobody could. We couldn't insist that they help her or anything."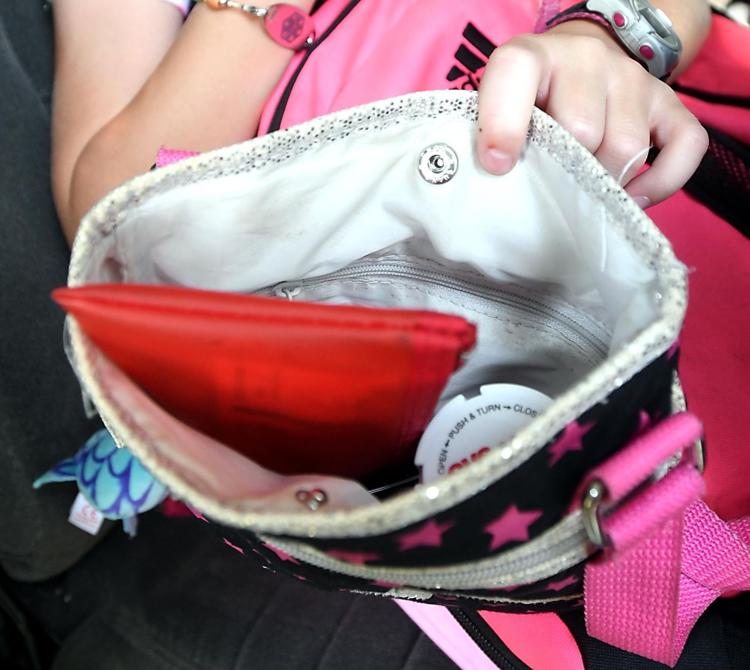 That's when they decided to reach out to Rep. Clark Johnson, DFL-North Mankato.
Johnson and Sen. Nick Frentz, DFL-North Mankato, took up Bailey's cause earlier last fall with a bill that would allow paramedics to administer patient-carried medicine. As the local lawmakers saw it, Bailey's concerns are likely shared by families across the state, especially in Greater Minnesota where residents can live miles away from the nearest medical center.
"The more rural the patients' residence, the longer it might take to get them to somewhere where they can get treatment," Frentz said. "It's a matter of life and death in some situations."
Both lawmakers say they've heard from other families who have similar stories like Deann and Curt's. The legislators aren't yet sure how many Minnesotans their bill would affect.
Their proposal got bipartisan support from other DFLers and Republicans but didn't get a hearing during the 2017 session.
That's due, in part, to the complex issues behind getting emergency responders to give more kinds of medicine.
"Some people will take their medicine out of the container and put it in different bottles," said Dr. Keith Stelter, a Mankato-area family medicine practitioner and a member of the Minnesota Medical Association Board of Directors. "They know that it's a purple pill and a pink pill that they take every day, but if they're unconscious, the paramedics won't know which pills do what."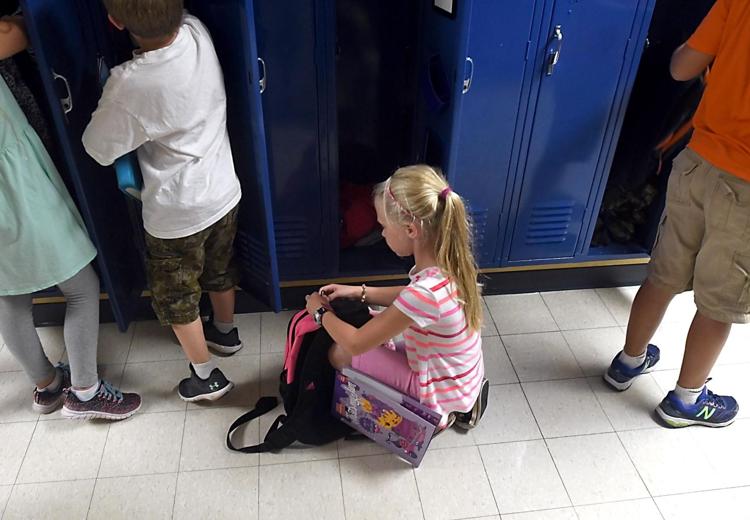 Paramedics and EMTs often work under a physician adviser's license when treating patients in the field, which means the ambulance service or its director would be held liable for an emergency responder's error.
Frentz and Johnson have crafted a scaled-down bill over the summer in response to those concerns.
The new proposal would direct emergency responders to help patients with adrenal issues like Bailey, but it also requires ambulance services and the state's Emergency Medical Services Regulatory Board to come up with rules and procedures for patients who may need advanced treatment.
The local lawmakers believe they'll get enough support from both Democrats and Republicans to pass the new bill in 2018. Representatives from the Minnesota Medical Association say they likely wouldn't oppose the new proposal.
"If we can get an early enough hearing and work it through the legislative process, I'm confident we can do this and do it well, and people will be really satisfied," Johnson said.
That's welcome news to Deann and Curt, who hope the Legislature and medical staff across the state can provide a little extra protection for people like Bailey.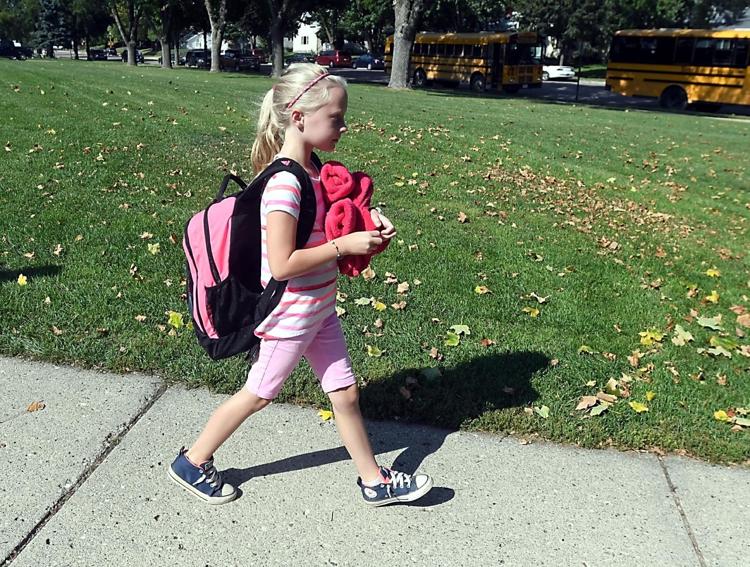 "She's not the only one who has a rare disease or has special medical needs in an emergency," Deann said.