AMBOY — About 50 people gathered in Amboy Thursday to witness a demolition crew start its knock down of a structure beloved by many but too costly to maintain.
"Progress needs to happen...the finality of it, though...it's a bittersweet feeling," said Patty Smith, city administrator/clerk-treasurer and one of 36 students in Amboy's Class of 1980.
"My daughter was one of the last students to attend classes there 12 or 13 years ago."
The building was a middle school when Smith enrolled her three children.
In 2009, facing a $1.2 million budget reduction, the Maple River School Board voted to close its Amboy school site at the end of the school year. In the years since, the building housed community education classes and Early Childhood and Family Education and the gym was used for sports practices.
Annual maintenance costs had been $45,000-$50,000 for the Maple River school district, Supt. Dan Anderson told The Free Press in 2014.
About 500 people live in Amboy. Besides being education sites, school buildings often serve as central meeting places for small towns.
Cottage Cafe owner Lisa Lindberg is a member of Amboy Area Community Club, a group that tried for several years to find a way to prevent the demise of the former school.
"We held a community event. There was a feasibility study to see what could be done. We tried to find a buyer," Lindberg said, adding that Minnesota State University engineering students had once worked on a project to see how the building could be repurposed.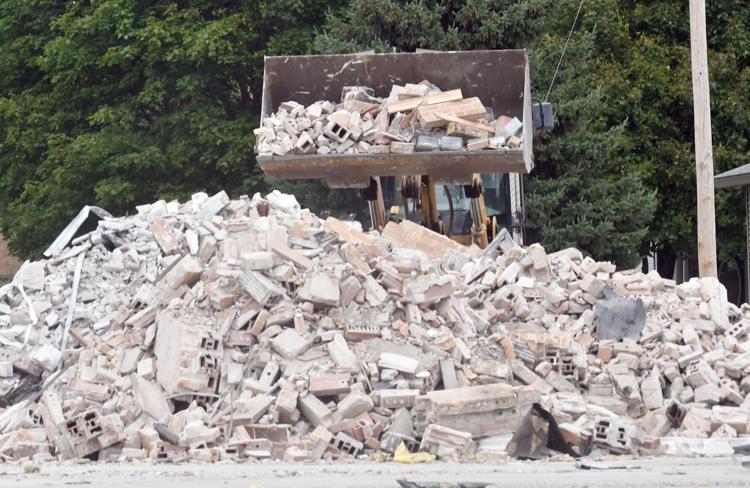 High maintenance costs were the deciding factor on whether or not the building would remain standing.
"This is tough for people who grew up here," said Lindberg.
The school's original section is more than 125 years old. Its two wings were added later on.
From early on, the building was beset with problems.
"In 1896, Amboy School opened. The building was weakened by fire in 1906," said Shelley Harrison, Blue Earth County Historical Society's curator/archivist.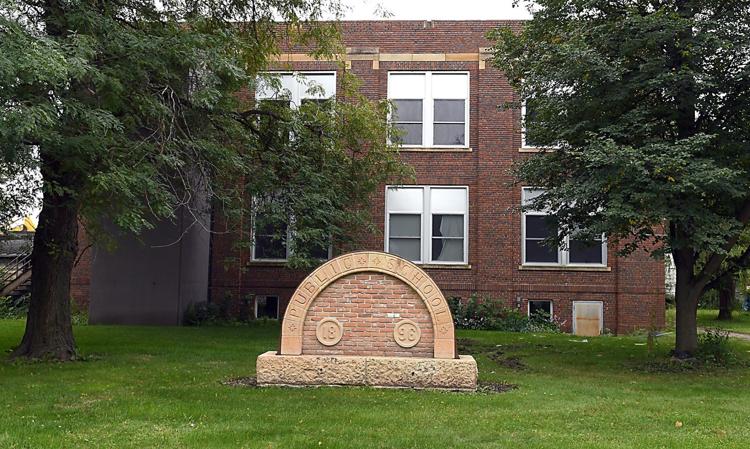 Harrison found newspaper clippings from the early 1980s that described Amboy residents' discussions about the building's expensive structural problems. Demolitions bids in 1983 came in between $40,000 and $70,000, she said.
Anderson said Friday the bid to demolish the building was $264,800.
Dave Rettman said his crew will be on the job into October. Concrete rubble will be crushed, then sold for reuse in construction projects. DRC's goal is to keep trips to the landfill at a minimum.
"We are taking time to do a good job of recycling."
Anderson said when the demolition project is completed, the site will become a green space. Lindberg is likely to be among the residents who will find uses for the former school site when it becomes a grassy area.
"We are hoping for a place where our community can get together."