Residents of Wells are celebrating their community's 150th anniversary this week.
The town was platted in 1869. Its founder, Clark Wallace Thompson, was betting on the railroad's arrival in Faribault County to make him wealthy.
He donated land for the public school and city park named in his honor.
By the time the railroad reached town in 1870, Wells had 10 to 15 buildings, including a general store operated by Gen. J.C. Day.
Photographs and short descriptions of the community's business life over the decades are included in the newly published Wells Historical Society and Wells Depot Museum's commemorative book "To Those Who Came Before."
Accommodations for railroad crews and passengers were a priority during the town's earliest years.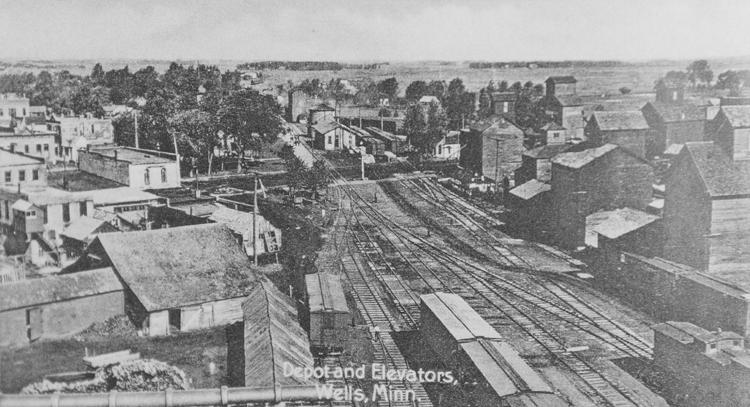 "Alphabet" Adams built a frame building in 1869 for use as a hotel or boarding house. Andrew Hall started a hotel in Wells that same year. A short time later, A.J. Parks built The Wells House near the railroad tracks.
Places to shop and jobs were necessary to draw permanent residents to the area.
In 1870, J.P. Burke started a brickyard and Basil Smout opened a hardware store. A year later, J.W. Polleys opened a real estate office and William Allen started to sell farm machinery.
By the mid-1870s, the town had churches, a dry goods store, a drugstore, a post office and a newspaper. Wells' first banker and lawyer also had set up shop.
In 1875, the population was 623. The number tripled by 1880, when 1,892 Wells residents were counted.
Thompson continued to create jobs that drew newcomers to Wells. He built a cheese factory, a barrel factory and vinegar factory.
Wells continued to grow well into the 20th century.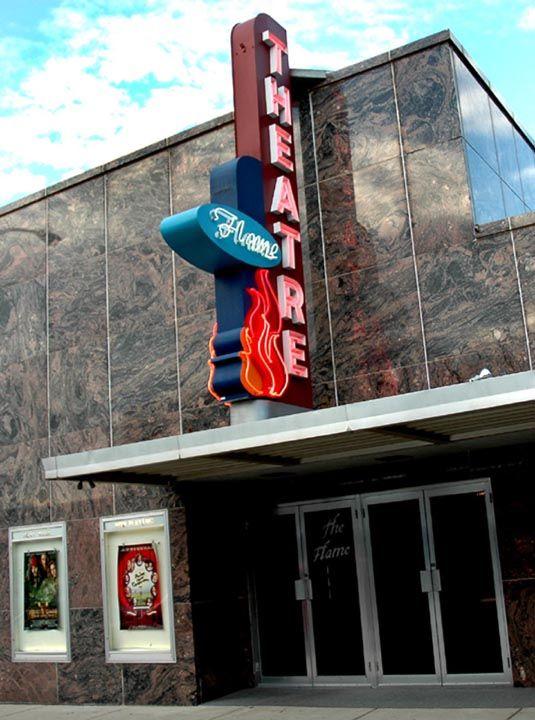 The Flame Theatre is one of Wells' best-known historic businesses.
The town's theater building, The State, opened in 1912 with an admission price of a nickel, according to the city's website. Over the years, the theater's name changed several times.
When the building was destroyed by fire in 1960, its manager asked the public to submit suggestions for a new name for the business.
August J. Schultz and Rose Mershon won free movie passes for submitting the winning suggestion: The Flame Theatre.
The theater continues to provide entertainment for Wells' 2,300-plus residents and movie lovers from throughout the region.