Brady Jensen, helmet and goggles still on and race whip in his grip, could be in college right now.
But this life — with wind in his face, seated firmly in a sulky and whipping around the turns at harness racing events — looks like way more fun.
"It's definitely an adrenaline thing," he says. "I grew up with sports my whole life. I like competing."
It's also the family business. He says he tried college for a spell but realized that life didn't give him the satisfaction and rush he gets from working with horses and competing for prize money.
"We race horses year-round. We race up at Running Aces Casino and Racetrack (near Forest Lake)," he says. "After that we go out to Pennsylvania near Pittsburgh. This is what I do for a living."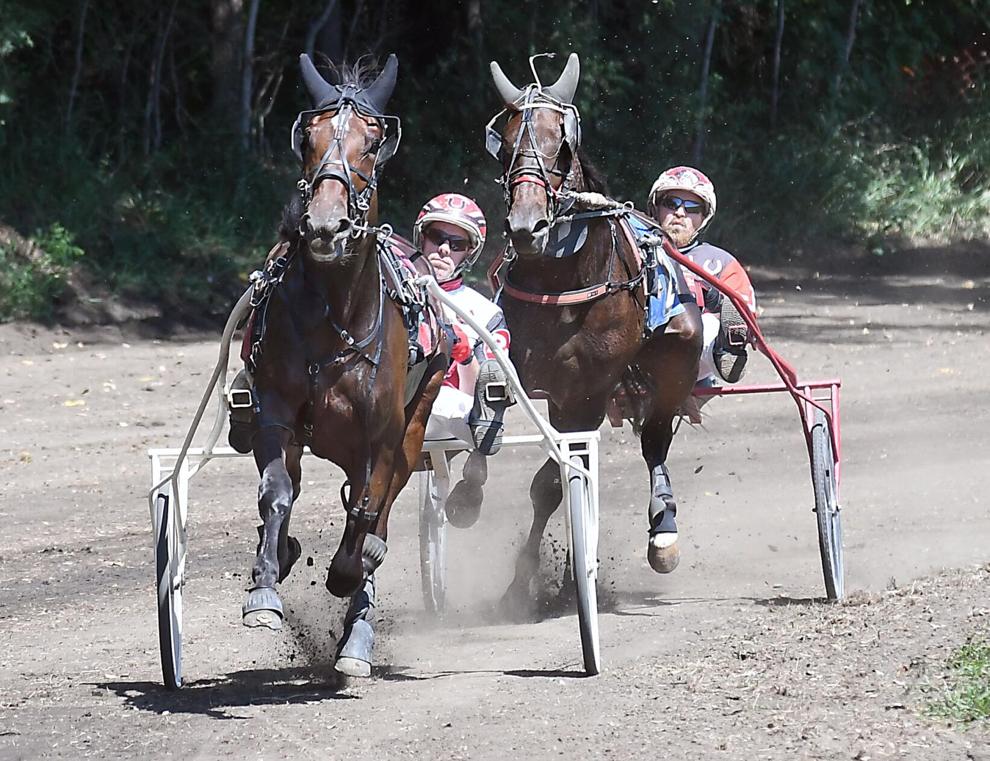 Jensen and a dozen other riders came to the Nicollet County Fair Wednesday to compete in the annual harness racing competition. Race purses were $2,000 each.
To the untrained eye, harness racing may look like a slower version of horse racing. But there's much more to it than that.
• Horses must move at a gait, not a run. If they run, they get penalized.
• That little carriage riders sit in is called a sulky.
• Races start with all racers already moving; they start just behind a vehicle with a retractable gate. At the starting line, the gate is pulled away and the already-moving horses take off.
• Harness racing horses are called "standardbreds," as opposed to the thoroughbreds and quarter horses seen in other racing.
It's also potentially dangerous. Just ask Alan Sandbuldt, a retired rider from Sioux Center, Iowa, who now travels to as many harness racing events as he can.
The trickiest part? "Don't get hooked up with each other. Or if a horse goes down," he says, his hands demonstrating a tumbling motion, "and everybody goes over it."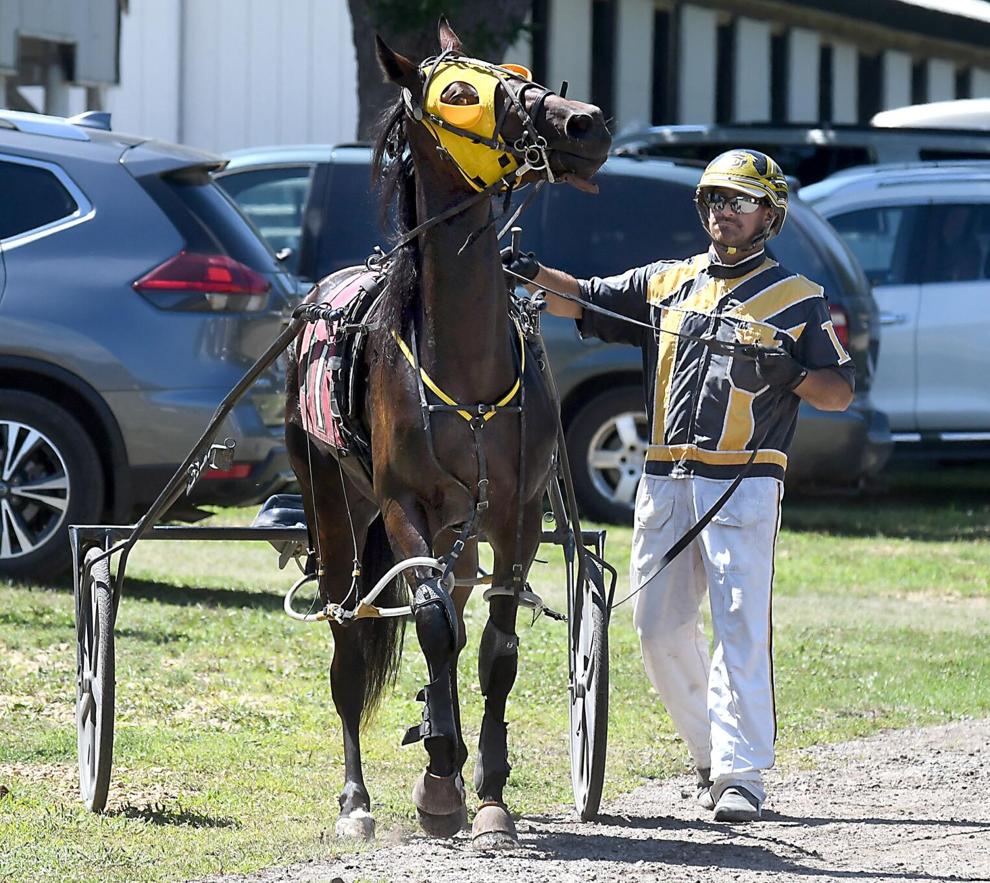 Justin Anfinson, president of Minnesota Harness Racing Inc., said a total of $16,000 was awarded in Wednesday's races. Most Minnesota races take place at Running Aces. Anfinson says he and his crew race there three nights a week.
But in the summer, they also hit a series of county fairs around the state. The Nicollet County Fair continues through Sunday.