More than 20 years ago, Becky Pollack lobbied for research on what caused deformities in frogs discovered by her Minnesota New Country School classmates at Ney Nature Center.
The frogs, which made international headlines, inspired Pollack to study water quality for her senior project.
Today she is director of the Le Sueur County nature center, married to a fellow alum of Minnesota New Country School, and her two children are the second generation of Pollacks to attend the Henderson school.
The K-12 charter school with a hands-on learning focus is celebrating its 25th anniversary Saturday.
New Country has become a nationally known leader in the concepts of project-based learning and teacher-led schools.
The school fosters a supportive atmosphere and self-motivated learners and educators, Pollack said, by allowing students freedom to explore their own interests and encouraging collaboration that capitalizes on each person's strengths.
"The school creates such an awesome community," she said.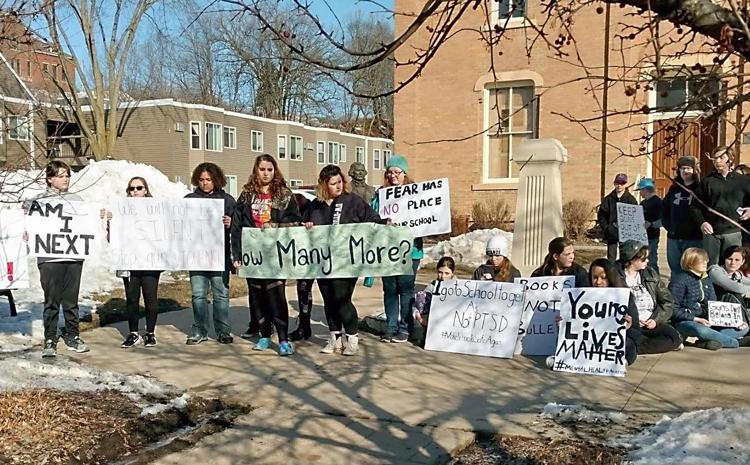 One of the first
New Country was the ninth charter school in the nation to open its doors. Minnesota was the first state in the country to authorize charter schools — independent but public schools that are tuition free. They meet state curriculum requirements but offer an alternative to traditional schools, such as a specialized curriculum or unique teaching models.
As of last school year there were 164 charter schools with about 57,000 students, according to the Minnesota Department of Education. Eight new charter schools are proposed to open this fall, including an International Baccalaureate school in Waldorf.
Dee and Doug Thomas were leaders in the launch of New Country. Doug worked at the Center for School Change at the University of Minnesota and Dee was an assistant principal in Fairmont and mentor of future teachers at Mankato State University.
Inspired by the experiments in teaching practices that occurred at MSU's Wilson Campus School decades earlier, they said they were on a committee that decided it was time to again try something different in the Minnesota River Valley.
Minnesota New Country School got its name from their idea to revive one-room schoolhouses of the past — with some twists.
Their school would bring students of multiple ages together to work at their own pace and learn primarily through hands-on projects rather than lectures. The school's educators would be known as advisers instead of teachers and would give students more choice in their education.
Minnesota's charter schools must have the backing of an authorizer. Today New Country is backed by one of a handful of nonprofits that specialize in overseeing charter schools.
When the first charter schools were forming, most turned to a public school district. The founders of New Country made their request to the Le Sueur-Henderson School District.
"They turned us down flat," Doug Thomas said of his colleagues. He was a member of the Le Sueur-Henderson School Board at the time.
"Students in charge of their own learning was such a foreign concept then," Dee Thomas said.
But then the district undertook a strategic planning process, Doug Thomas said, and it led his colleagues to realize the need to offer an alternative for area students.
New Country had 65 secondary students and four advisers when it opened in 1994.
"It was pretty chaotic the first few years," he admitted as they worked to put their ideas into practice.
They were spread across three former storefronts on the same block in Le Sueur. In 1998 they moved into the current high school in Henderson.
An elementary program was started in 2013 and the next year moved into a rehabbed century-old former school building in Henderson.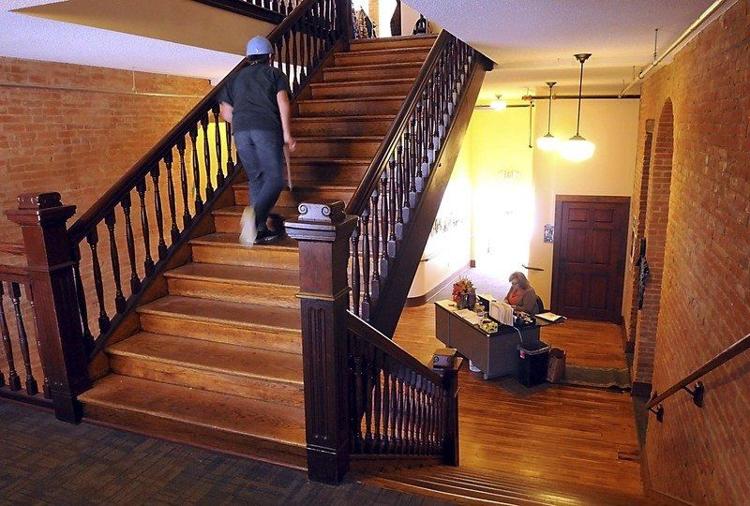 The school could expand further. There are wait lists of prospective students coming from a 30-mile radius. But the school's leaders have decided to cap enrollment at around 240 to maintain the strong relationships cultivated in a small school, said adviser Jim Wartman.
Student-led learning
New Country was a primary reason why Becky Dimock and her family decided to move to the area from out of state a few years ago. Her sister's son was enjoying school for the first time and she knew it would be a good fit for her son as well, she said.
Her soon-to-be senior is excelling now that he is able to focus on one subject at a time and work at his own pace. Her two younger daughters also now are students at the school.
Their advisers help them find unique avenues to meet state learning requirements, Dimock said.
The school also encourages students to share their talents by being leaders at their school and volunteering in their community, Dimock said. Last school year her son planned a trip to Boundary Waters for classmates and her daughters taught hip-hop classes for younger students.
"Minnesota New Country School helps every kid shine," she said.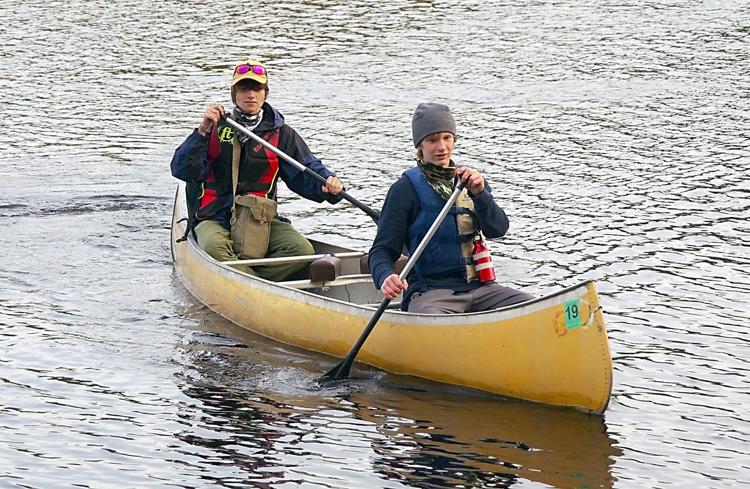 Wartman said some community members have the misconception that the school is less challenging than traditional schools. Students still have to meet the same requirements of other students, he said, they just use more projects to demonstrate their knowledge rather than do tests and book reports.
"The core of who we are really is individualized project-based learning," Wartman said.
In addition to many smaller endeavors, sophomores, juniors and seniors must complete one major project each year of increasing intensity.
Students can use their projects to fulfill state standards they haven't yet met, to try a new hobby or to probe a potential future career field. Their projects have ranged from rebuilding an antique tractor to designing a math-tutoring program to writing and producing a play.
On "experience Fridays" students take a break from their projects to go on field trips, do community service or participate in another experiential activity.
It's the freedom to chose projects and experiences and close relationships with advisers that motivates students, Wartman said.
"We're trying to cultivate independent thinkers and make students feel accepted for who they are," he said.
Teacher led governance
New Country doesn't have a principal, human resources director or other administrators. The advisers share administrative responsibilities, overseen by a School Board comprised of school staff, parents and community members.
Committees of advisers collectively make most of the administrative decisions, including hiring new colleagues.
The school was the first in the country to try the teacher-led model, according to Dee Thomas, who became an adviser at the school she helped found and served for 20 years.
Because teachers had more ownership in their school, they were more motivated to put in the extra hours needed to make the school succeed, she said.
International attention
The little school gained early notoriety after students found deformed frogs in 1995. It quickly gained attention from scientists and the media because frogs can be a bellwether of environmental pollution.
State lawmakers set aside funding for the Minnesota Pollution Control Agency to study the frogs, but no conclusive cause of the deformities was determined.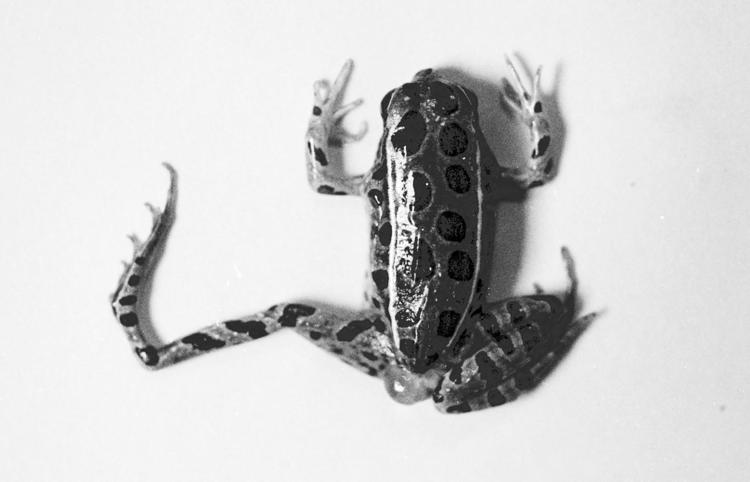 School staff and students were invited to environmental conferences around the country to talk about their discovery, and they made trips to the state Capitol to ask lawmakers for research funding.
In later years New Country leaders and sometimes students have traveled the world promoting project-based learning and teacher-led schools. Dee Thomas has been to China, Japan and Iceland.
After Bill and Melinda Gates Foundation representatives visited the school in 2000, the foundation granted nearly $9 million to a new nonprofit led by Doug Thomas to help other schools across the country replicate the Minnesota New Country School model.