MANKATO — Air conditioners are working extra hard to keep homes, businesses and buildings cool as the sweltering heat wave continues and daily temperatures hit above 90 degrees.
Blasting cool air on these hot days greatly increases local energy use. Intense heat can also overwhelm the capacity of transmission lines that move electricity and decrease the efficiency of power plants. 
Electricity companies have programs and back-up production plants being utilized during this heat wave to prevent system overloads and potential power outages.
If an outage does occur, employees are ready to help restore power as quickly as possible, said Matt Lindstrom, media relations representative for Xcel Energy. Xcel serves a just over 20,000 customers in Mankato.
There are no concerns with electricity production issues for Blue Earth-Nicollet Cooperative Electric Association during this heat wave, even with the increased pressure and demand, according to an emailed statement from Jon Wheelock, BENCO energy services manager.
BENCO, an electric cooperative that serves about 122,000 area residents, has back-up systems that can help produce electricity when there is a rise in demand that could overload the system.
BENCO is part of the Great River Energy cooperative that has natural gas stations across the state that only go into operation on extreme temperature days when the energy grid is under increased pressure. They are meant to dependably supply electricity for the grid, and many also can switch to using fuel oil if natural gas demand is high. The stations have been operating this week to help keep up with the jump in energy use and prevent outages.
Power outages due to extreme weather in the U.S. have increased by 67% since 2000, according to Climate Central, a national news organization that reports on climate. A notable example was the large power outage across Texas that occurred last winter when the state's electric grid operator lost control of the power supply during several severe winter storms.
When temperatures hit drastic highs during the summer or lows during the winter, local electricity providers use programs that help reduce how much energy is being used during peak times.
Xcel Energy uses a Saver's Switch program that allows the company to remotely turn participating customers' central air conditioners on and off at 15- to 20-minute intervals during hot days when energy use is up. The fan stays on so previously cooled air still circulates. Customers in the voluntary program receive a 15% discount on their electricity bills during the summer.
The program reduces the load on the energy grid, decreasing chances of the system being overloaded and a power outage occurring.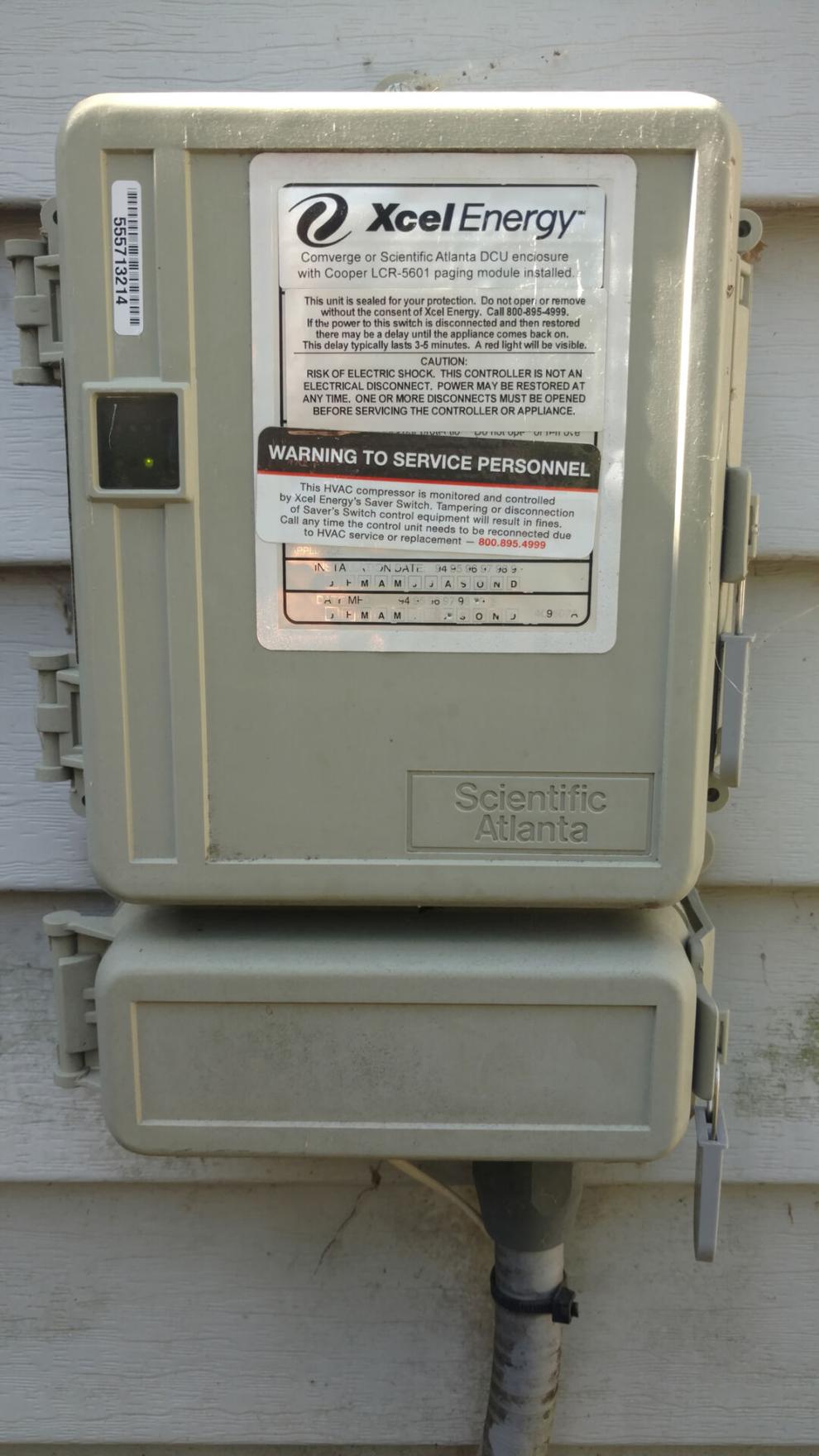 BENCO and Great River Energy also use a voluntary program that turns off some members' electric appliances such as water heaters and irrigation pumps during certain times of the day to reduce energy use.
"These programs also help avoid transmission and substation equipment from reaching thermal limits during extreme heat," Josh Hebert, load management specialist at Great River Energy, said in a statement.
More than 200,000 cooperative members participate in the voluntary program.
Reducing energy use also helps prevents customers from having to pay higher market costs during times of high electricity demand.
To help reduce the strain on the energy grid and keep electricity bills from going up, the energy companies recommend delaying electricity use such as laundry or dish loads until later in the evening and overnight when possible. Energy use typically drops in the evening because workplaces are shut down and temperatures cool, relieving some of the energy needed to cool a space.
Xcel Energy also suggested customers use ceiling fans to circulate cool air throughout the home.
Chris High, general manager and vice president of Northern Comfort in Mankato, recommends people replace and clean out filters on their furnaces and outdoor air-conditioning units. The outdoor unit can get clogged with cottonwood fuzz and leaves, impeding air flow and making the unit work harder to bring in fresh air.
"When it's clogged, it runs constantly and can chew up a bunch of electricity," High said.
Other recommendations from the heating and cooling business include keeping shades closed to prevent sunshine from warming a building faster and keeping the thermostat at a consistent temperature during hotter days. High said it requires a lot of energy to re-cool a space. Heat and humidity fill the air, walls and furniture in a room so the cooling system has to work to cool off everything.
"The system has to run that much harder to catch up," he said.