As the COVID-19 pandemic has spread, the tactics — from hand-washing to social distancing — have been hammered home.
The explanation of the broader strategy, though, was often little more than a goal to "flatten the curve," leaving people to wonder what the point of all this is, how long it will continue and whether the pain will be worth it.
Minnesota Gov. Tim Walz and other state officials in recent days have begun to explain the master plan for responding to the rapid spread of the disease, laying out a strategy that requires real sacrifices over the next five weeks, one that they say could save thousands of lives while not shutting down the economy deep into the summer.
Walz also revealed projections on the potentially "terrifying" health impacts of simply letting the coronavirus run its course. And he made no promises that the epidemic will ease anytime soon.
"We need to have a plan, a plan of attack on how we're going to battle COVID, how we're going to reduce the impact, especially the deaths of our neighbors," he said.
What is the goal?Put simply, Minnesota is attempting to avoid "Scenario 1." Experts from the University of Minnesota and the Minnesota Department of Health did projections of what would happen if the virus was allowed to spread naturally through the state's population of 5.6 million. The results of the epidemiological modeling was a total of 2.4 million contracting COVID-19 with infections peaking on May 24.
While the vast majority would recover and most wouldn't even need hospital care, the result for 1 in 20 residents would be dire because they would need ICU care that would not be available for most of them, according to the models.
"If we just let this thing run its course and did nothing, upwards of 74,000 Minnesotans could be killed by this," Walz said.
And although elderly Minnesotans and those with medical conditions are most likely to die, COVID-19 isn't exclusively an old person's disease.
"We're starting to see research that it's all ages," he said. "Here in Minnesota, our cases range from six months to 94 years."
Of those 2.2 million infected Minnesotans, 85% would recover without needing to be hospitalized and 15% — 330,000 — would need hospital care. About 5% would need the specialized attention of an intensive care unit.
Too late to flattenThe original hope two weeks ago when Walz first declared a state of emergency was that the spike in coronavirus infections could be flattened. In ensuing days, he shut down bars, restaurants, schools and large public events and strongly requested that Minnesotans avoid close contact.
For that strategy to have worked, more testing capacity was needed to identify hot spots of the outbreak and quickly quarantine infected individuals.
"It's too late to flatten the curve as we talked about. The testing regimen was not in place soon enough for us to be able to do that."
The new plan doesn't envision reducing the number of Minnesotans who contract COVID-19 or even to spread out when they become infected over a longer period. The dramatic spike will still come, the projected number of infected Minnesotans will still reach about 2.2 million, 15% of them will still require hospital care and 5% will need intensive care.
"So what the objective is now is to move the infection rate out, slow it down and buy time...," Walz said. "A 'shelter in place' simply moves the date out."
What's the point in delaying it vs. getting it over with?The answer comes down to two numbers: 235 and 6,000.
The first, 235, is the number of available intensive care unit beds in Minnesota right now.
And 6,000 is the number of Minnesotans projected to be in need of intensive care at the peak of the epidemic.
Looking at China, Italy and other countries where the coronavirus arrived months or weeks earlier than it did in Minnesota, the data shows that the availability of an ICU bed and ICU caregivers makes a life-or-death difference for desperately sick patients.
"You have a 10-times-better chance of surviving this," Walz said of those with access to intensive care. "... The place we cannot get to is when someone can't get that ICU care, we see the death-rate skyrocket."
The plan Walz settled on — two weeks of shutting down all but essential services followed by three additional weeks of social-distancing, bar and restaurant closures, and a prohibition on large gatherings — was plugged into the modeling done by the U of M and MDH experts.
Under Scenario 2, the epidemic peaks just as high as under Scenario 1, but the peak is predicted to come on June 28 — five weeks later than the do-nothing approach.
"A shelter-in-place simply moves the date out. It doesn't do anything in terms of reducing the infection rate," the governor said. "Unless we have either a vaccine or therapeutics or increased ICU capacity, you're going to have the same results, just at a later time."
So a health disaster in 14 weeks is better than one in nine?There will be no vaccine by June. Medical experts suggest widespread availability of a vaccine is as much as 18 months away, and Walz said the state must operate under the assumption that one might never be found.
But he pledged, if Minnesotans abide by the mitigation efforts and give the state that extra five weeks to prepare, the time would be well used.
The stay-at-home order followed by continued social distancing measures will delay another critical moment — the date when the number of Minnesotans needing intensive care exceeds the available ICU beds. Under Scenario 1, that would occur on May 4 — even as new infections continued to climb dramatically for three more weeks.
"What would have happened ... is exactly what's happening in Italy, when you see the numbers jump from 10 to 50 to 500 a day dying because there is no ICU capacity and the numbers are still going up," Walz said. "That's what we need to avoid. That's the mitigation."
In Minnesota, the do-nothing approach would have resulted in 25 people needing an ICU bed for every bed currently available.
"Six thousand people would have needed ICU, knowing that if they didn't get it there was a 10-times-greater chance that they would die," Walz said. "We have 235 available."
Under Scenario 2, with Minnesotans limiting person-to-person contact for at least the next several weeks, ICU capacity won't be reached until June 7. By then, state officials hope to vastly increase the inventory of ICU beds, ventilators and protective equipment for health care workers. Preparations are being made to set up ICU units in arenas, motels and elsewhere to help meet the surge in demand expected in June.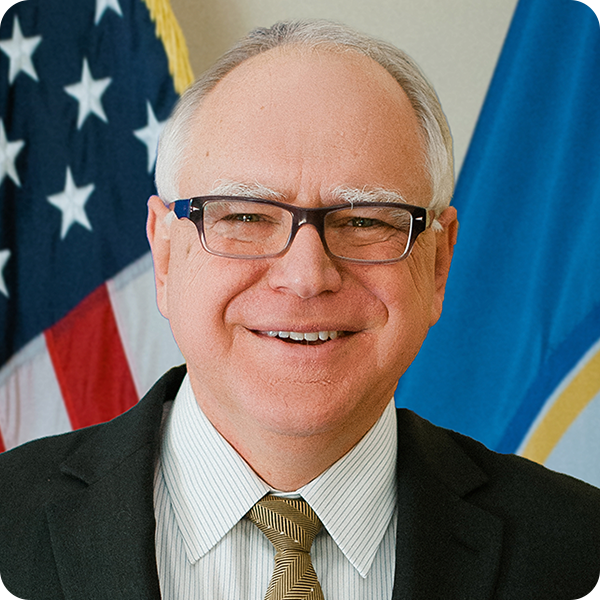 "The thing that Minnesota's going to do is ensure that if you need an ICU, it's there," he said.
More time also provides more hope of learning what sorts of medications and treatments can ease the symptoms of patients hospitalized with COVID-19, said John Lammert, a retired professor of biology at Gustavus Adolphus College who specialized in immunology and microbiology. Various medications could alleviate symptoms, slow the ability of the virus to replicate in the body or slow the over-aggressive immune system response in some people that causes serious medical complications.
Is it mostly over, then, after June?No. Remember, even after that huge jump in cases peaking on June 28, only 2.2 million Minnesotans will have been infected, according to the projections. While those people, hopefully, will have lasting immunity to the coronavirus, there will still be 3.4 million who will remain vulnerable to the virus.
"Not everyone is going to have contact with it," Lammert said of the initial spike in cases. "It's one of those chance encounters."
But the chance encounters will continue beyond June 28, and there will be more spikes in infections as the year continues.
"There will be several waves of this," Walz said Thursday.
The plan is to greatly boost the capacity for testing people for the virus "so that when the second wave of this comes through, we can flatten the curve."
With better testing capacity, positive cases can be more quickly identified and self-quarantined. Plans can be made to support people who are particularly vulnerable to the disease so they can shelter at home for a longer time.
Why not hunker down until a vaccine is available?If the only thing that mattered was limiting the number of COVID-19 deaths, that would be the strategy. In reality, the economy would collapse if stores, schools, factories and more were closed down deep into the summer.
"If we chose to shelter in place for five months, I think all of us understand what the implications would be," Walz said.
So starting on Saturday and continuing to April 10, Minnesotans are asked to stay home except for essential activities. For three additional weeks, the current social-distancing protocols and school closings will be in place. After that, it won't be back to normal, but the restrictions may be eased to allow work to get done.
"So the attempt here is to strike a proper balance to make sure our economy can function," Walz said. "We protect the vulnerable, we slow down the (infection) rate to buy us time to build out our capacity to deal with this."
Walz wouldn't say how many deaths the models predict for Minnesota under Scenario 2 — only that everything possible will be done to minimize the number.
He also didn't speak in any detail about what might be expected beyond the next few months, perhaps not wanting the future to appear too daunting.
"This day will come when we're done with this. It will come when we stand back up," he said. "... Minnesotans, we're in this together. I'm asking you to buckle it up for a few more weeks now."
Lammert said predicting the course of an epidemic is sort of like weather forecasting. Computer models are increasingly accurate in predicting the near term, much less so when looking further out.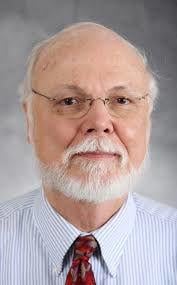 "Down the road is going to be a big question mark," he said.
Lammert agrees with the predictions that a vaccine won't be available for 12 to 18 months, running through the many complexities of creating an effective vaccine, testing it on animals, ensuring it works and guarding against side effects.
"And it takes a while for all that to take place," he said.
On, off, on, off, on, offOne potential glimpse of the future comes from Imperial College of Science, Technology and Medicine.
A March 16 study by researchers at the London university showed the results of a strategy of implementing mitigation like what's underway in Minnesota right now, then temporarily lifting the most stringent restrictions after the epidemic peaks, then putting them back in place when ICU capacity threatens to be exceeded again with the second wave of infections, then lifting the restrictions when the people in the ICUs recover and are discharged.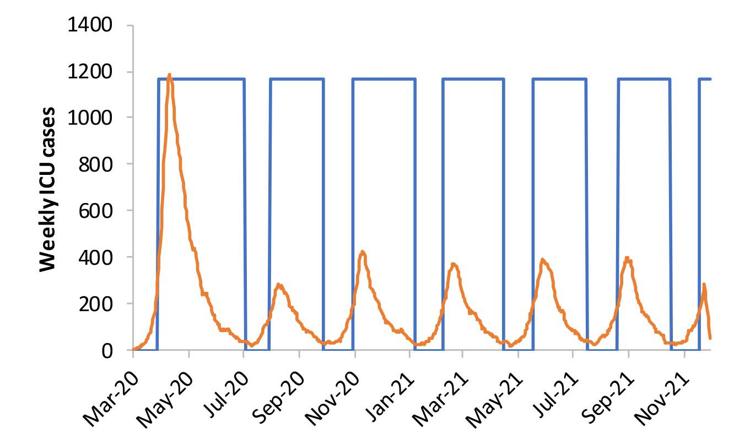 The study looked at both the British and American populations and predicted that hospitals would still be overwhelmed during the initial peak. But the total number of deaths could be greatly reduced under a system where social isolation measures were lifted for a month at a time to ease social and economic strain, then put back in place for two months when subsequent waves of infection arrived.
Those rolling periods of restrictions, triggered each time a spike in cases threatens to overwhelm intensive care units, would likely have to continue until a vaccine is ready — most likely in 2021, according to the Imperial College study.
Lammert, who once taught a course at Gustavus called "Plagues: Old and New," said history shows the damage that can be caused by not recognizing the tendency of epidemics to come roaring back.
In September of 1918, a second wave of the Spanish flu was arriving after a summertime lull. In Philadelphia, the mayor insisted on moving ahead with a massive parade aimed at selling war bonds, it attracted 200,000 people, and the next month more than 10,000 Spanish flu deaths occurred in the city.
In St. Louis, the reaction to the second wave of the Spanish flu was the opposite: schools and movie theaters were closed and large gatherings were banned.
"In St. Louis, the mayor listened to health authorities and only 1,200 people died," Lammert said.