Tanya Loewen's dad came home Tuesday afternoon with a story to tell.
The Loewens live near the Le Sueur River, close to Blue Earth County Road 41, and the nearby road at 199th Street looked to be in rough shape. Tanya and her family speculated the street might erode right into the river like some of the bluffs close to home did in 2015.
"He told Mom and me to go down, and when we walked down, the whole thing was gone," Tanya said. "Less than a half hour or 45 minutes later, it was just gone."
The Mankato Township road is indeed gone after strong thunderstorms and heavy rains rolled through the area in recent days. Nearby residents aren't surprised — the area southeast of Mankato has repeatedly suffered through erosion, washouts and flooding over the past decade. But several people say something needs to be done to prevent more washouts like this in the future.
"I've seen three 100-year floods over the past 10, 15 years," Tom Oachs said. "A man should only see one in his lifetime."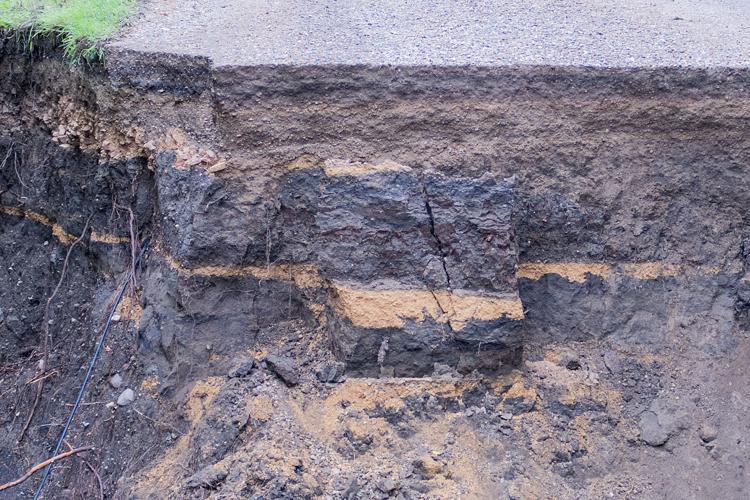 Mankato received about 2-3 inches of rain Tuesday according to preliminary National Weather Service estimates, but Oachs said he found about 5.5 inches in his rain gauge.
The washout affects four homes along 199th Street, and residents will have to detour east instead of traveling along County Road 41.
"It's going to be an inconvenience, but that's what happens with this kind of rain," said Ed Pankratz, the township's supervisor in charge of roads. "The river does what it wants."
Pankrantz said the township will look into whether the washout qualifies for Federal Emergency Management Agency aid, but local officials will work with Blue Earth County if possible as the road is part of a county project set to begin next spring to replace the nearby County Road 41 bridge over the river.
Blue Earth County Public Works Director Ryan Thilges said the county was interested in doing some work on the township road as part of the project. The bridge, built in 1959, is structurally deficient and will cost about $2 million to replace.
County officials wanted to run the new bridge east of its current location and potentially move 199th Street south, but it's unclear how the washout will affect next year's work. And it's also unclear whether township funding will align with the county's project schedule.
"It's going to be dependent on the time frames," Thilges said.
He also said county officials are willing to work with the township to replace the street, but township officials say it's unclear when the road will be reopened.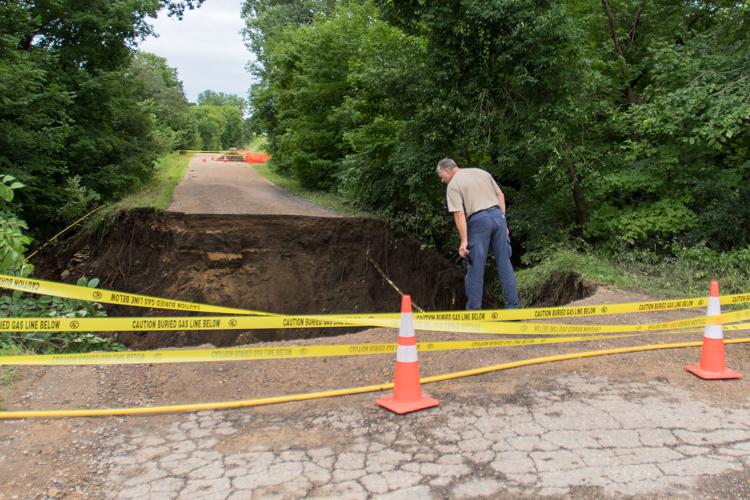 Heather Javens, co-owner of Javens Winery & Vineyard just north of the road across the river, said she was surprised to see the road disappear but it likely wouldn't affect her business. Still, she's seen plenty of people stop and take photos throughout the day Wednesday.
One of those gawkers, who declined to give her name, said she was shocked to see the road out.
"I've never seen anything like it," she said.