Dee Pendergast has been speeding around frozen lakes longer than many of his competitors have been alive.
But at age 83, Pendergast realizes his reflexes aren't quite as quick as they once were, and he lets the younger racers get a head start. His goal these days is to finish the race without getting lapped.
"I'm not the fastest. But I'm having the most fun," says the longest-tenured member of the International Ice Racing Association of Minnesota.
The association welcomes drivers — young and old, and novice to professional — to take spins around race tracks plowed on frozen lakes.
The club races Saturdays and sometimes on Sundays on Madison Lake as long as Mother Nature permits.

The camaraderie among a diverse group of racers is what makes the club unique, says board member Brad Johnson, of Mankato.
College-age drivers race alongside grandfathers, he said. Most of the 20 to 30 racers who come each week are regulars, but they've also welcomed guests from as far away as Australia and Florida.
The International Ice Racing Association of Minnesota has been in operation since the 1960s. Other racing clubs have come and gone in the region. Johnson said he thinks his group has endured because it is not overly competitive and members are happy to give each tips and lend a hand with car repairs.
"It's not all about the competition. It's about the love of the sport and the people," Johnson said.
Pendergast, of Lake Crystal, mirrors that sentiment when he talks about being in the group for over 45 years.
"The younger guys all take care of me," he said. "It's such a cohesive, friendly group."
The association alternates between a few different lakes depending on which has the best ice conditions. Lake Washington, to the north of Madison Lake, also has hosted mid-season races over the years. They start and end the seasons farther north.
A winding track between 1 and 2 miles long is plowed from the snow on top of the lake ice.
Spectators can come and park a safe distance from a straight section of the track, located near The Landing on Madison. They can stay inside their own warm vehicle to watch the races. Or Johnson said they are welcome to get out and talk to the racers who aren't on the track.
A balmy start to this winter forced the association to cancel the first few races of the season. Then came the opposite extreme. But the subzero temperatures only kept them off the ice for one Sunday.
"The adrenaline keeps the drivers warm," Johnson said.
How long the season will continue also is at the mercy of nature. At least one more race is planned next Saturday on Madison Lake.
Some of the racers also return on some Sundays for a second round of racing. The organizers gauge interest and check the weather forecast and decide Saturday evening whether to come back the next day.
For schedule updates check the group's website, www.iceracemn.com, or search for the "IIRA Ice Racing, Minnesota" group on Facebook.
Charlie Norby, 23, of Burnsville, is the third generation of Norbys to race on the ice.
Grandfather Dick Norby, 82, of North Mankato, has been racing over 40 years in multiple countries. Dad Dick Norby Jr. also raced a decade or so ago and Dick Sr. and Dick Jr. together won a championship in Canada.
Saturday was Charlie's second race. He said beforehand he hoped to increase his speed but not so fast to risk a crash or a spinout.
"My main priority is learning and having fun," he said.
There have been a few crashes over the years. But the most serious injury in the association's history was a broken leg, Johnson said.
Pendergast rolled his car once and was back racing the very next day after temporarily replacing broken windows with plexiglass.
The racers have specialized cars with rollover protection cages and tires with metal studs for extra traction.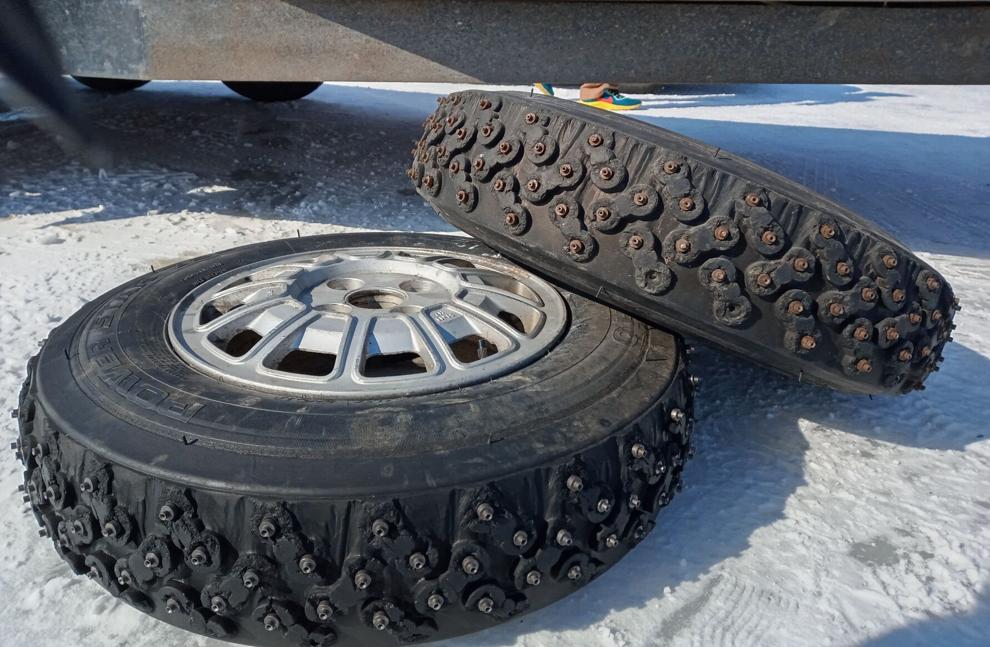 Drivers of normal cars can sign up for turns around the track in between races. Ethan Dempster of Mankato and Hussain Alsalman of St. Paul were among them on Saturday.
It was Dempster's first time on an ice track and he admitted beforehand he was "a little nervous."
"I think I know how to handle the ice but I'm not real sure," he said.
Alsalman has driven on a few tracks and said Madison Lake was a new favorite because it is wider than others he has tried, leaving more room for error. He got his Subaru BRZ going up to 60 mph on a straightaway but decided not to risk crashing his "baby" by going any faster.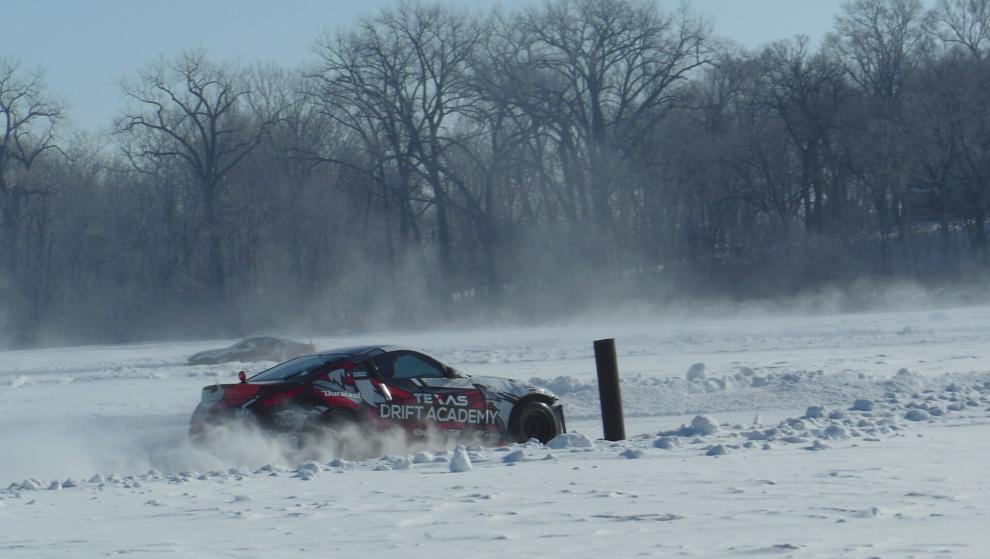 Saturday's competitors included some professional drivers from the Texas Drift Academy.
The professionals were on the lake all week giving drifting lessons. Drifting is a driving technique involving intentionally oversteering around a corner.
The academy will be back on the lake on Tuesday for one last day of lessons, which cost $1,100 per driver.