The Waseca police officer who was shot in the head by a wanted man is now sitting up with assistance and will need surgery to fix skull fractures.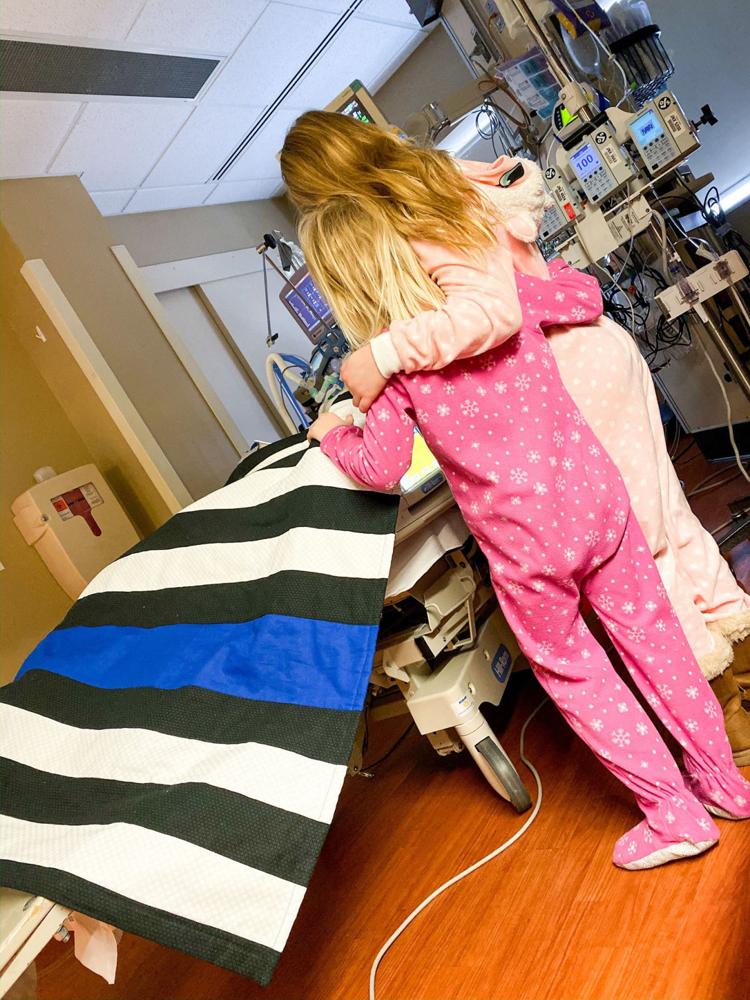 The family of officer Arik Matson is posting updates about his recovery on a CaringBridge page that now can be read by the public.
Matson, 32, was shot Jan. 6 while responding to a suspicious person report outside a Waseca home. Suspect Tyler Janovsky, 37, of Waseca, who was wanted on drug charges and reportedly had recently talked about committing suicide by cop, also was shot.
The leader of the Minnesota Bureau of Criminal Apprehension described Matson as "gravely" wounded the day after the shooting. But the CaringBridge page takes a more optimistic tone.
"Even though he's got a long road to recovery ahead of him, he's making tremendous strides," family member Nicole Matson wrote in a post earlier this week.
Arik Matson was shot in the upper right forehead and the bullet came out behind his right ear, according to the page. After arriving at North Memorial Health Hospital in Robbinsdale, he was quickly taken into surgery where bone fragments and a portion of his brain were removed.
Reconstructive surgery will be needed to fix fractures to his skull and around his right eye, but Matson's care team has decided to wait another week or two to perform the surgery.
Matson has been answering questions by squeezing hands. As of Thursday afternoon, he was mostly breathing on his own with occasional help from a ventilator through a tracheostomy. He was receiving physical and occupational therapy and sat up on the edge of his hospital bed for a few minutes.
The most recent CaringBridge post also warned that a fraudulent GoFundMe page has been established and asks prospective donors to make sure they use the page authorized by the family. The fake page is a replica of the original but only had one donation as of Friday afternoon. More than 3,500 people have donated over $180,000 on the real page.
Go to www.caringbridge.org/visit/arikmatson to read updates about Matson's condition and go to www.gofundme.com/f/arik-matson-family.
Janovsky, who has been charged with attempted murder, has been released from the hospital and is in the state prison in Oak Park Heights.