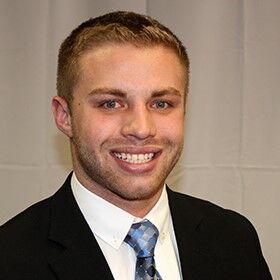 MANKATO — Garrett Lieffring, a fellow with Lead for Minnesota will be hosted for two years alongside the GreenSeam staff, serving as a program manager.
The fellowship is a service program, supported by ServeMN, the state's federal AmeriCorps commission. Lieffring will be serving full-time, advancing the community and business development goals of GreenSeam. He will mainly focus on deployment of programs that strengthen rural and agricultural economies.
Lieffring is originally from Truman and received his business degree from Winona State University. Since then, he has been working in the medical supply business.