A young boy wanted to join a club with the older boys. They told him, if he wanted in, he'd have to eat some smarter pills from a jar in the clubhouse. "I don't know," he said, "that looks awfully like rabbit poop to me." "Nonsense!" The boys said, "It's smarter pills." The boy took some and reluctantly popped them in his mouth. "Ahh!" he screamed, spitting on the ground. "It is rabbit poop!" "See?" the boys laughed, "You're smarter already!"
The many friends, family and those who hired Leon Depuydt over the years have been sharing his love of jokes and memories of his optimism and his skills as a backhoe operator.
"He was very careful about his work. A very jolly guy. He was famous for his jokes. You couldn't get away without hearing more than one Ole and Lena joke," said John Hurd, of Mankato, who operated a longtime construction business.
Depuydt died May 2 in an accident on his rural Eagle Lake property. He was 61.
One of Depuydt's four daughters, Hailey Hoppe, said her dad had a strong work ethic but always had time to go to his kids' school events and often took his daughters with him in a dump truck to a job.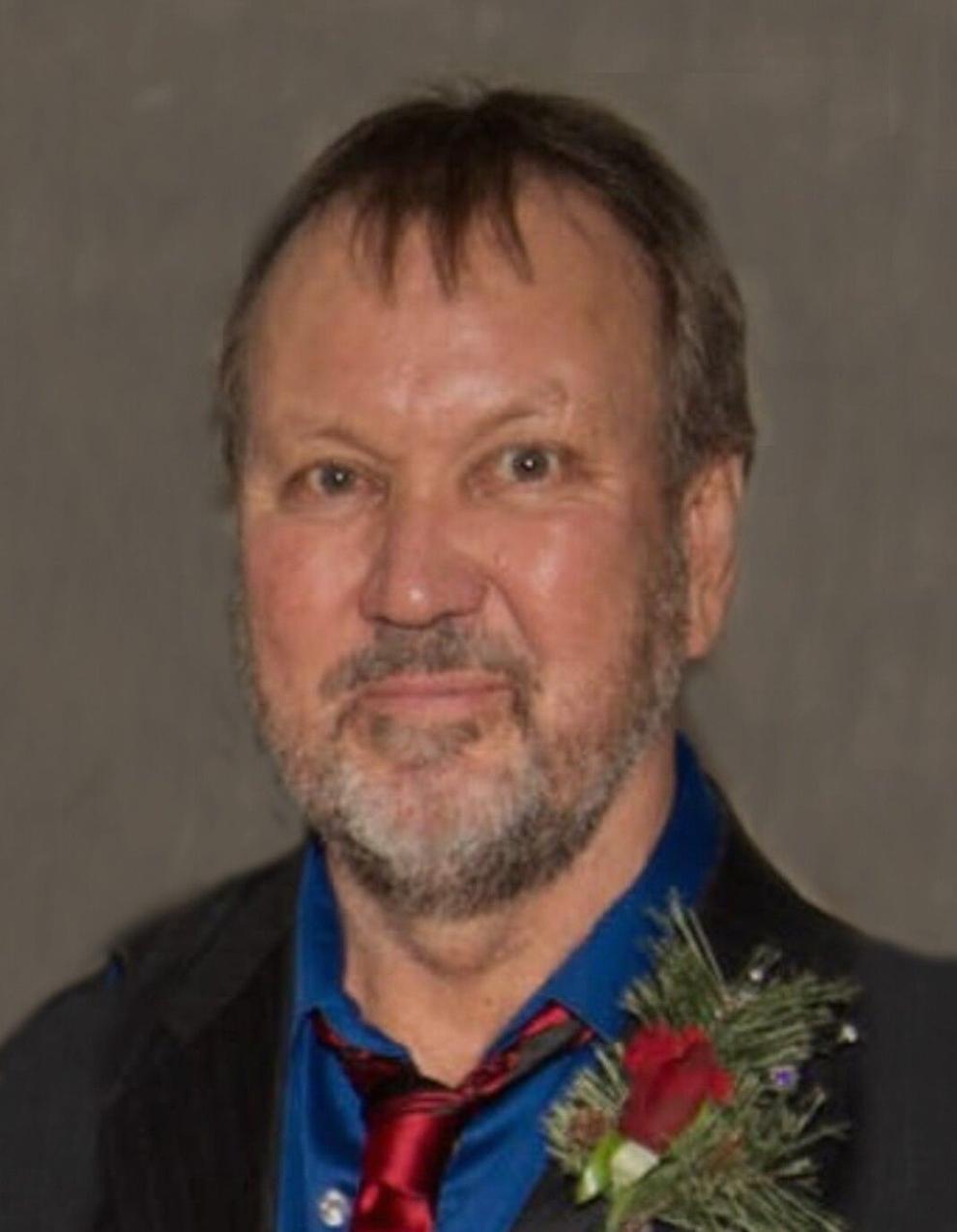 "A lot of things people remember is him getting their job done in one day and having jokes for them every time they stopped to talk to him. He'd practice his jokes while driving truck so he got them just right," Hoppe said.
"He was always proud if he could get a hole open and fixed and closed in one day so there was no danger to anyone," she said.
Depuydt started Leon's Custom Backhoe in 1988. His wife, Roxie, did the bookwork for the business and, until recent years, drove dump trucks, hauling gravel or dirt for his jobs.
He was also the road grader operator for Le Ray Township for the past 26 years.
Hurd said Depuydt was sought out by contractors, cities and others because they knew how good he was at his job.
"Somebody put it this way, they said Leon could pick up a dime at the bottom of a trench hole with his backhoe.
"It's a very difficult job. You have to be so careful around pipes and wires and anything underground," Hurd said.
There was a boy who had trouble saying his R's, so his teacher gave him this phrase to learn: "Robert gave Richard a rap in the ribs for roasting the rabbit so rare." The next day, the boy came to school and was asked to repeat the phrase. He stood up and said, "Bobby gave Dicky a poke in the slats for boiling the bunny so little!"
Farm boyDepuydt grew up on a farm between Mankato and St. Clair, living in a house that was an old hotel. He and his seven brothers and three sisters all worked on the family farm.
Depuydt's brother, Tom, who has a welding business on Lookout Drive in North Mankato, said he and his siblings were taught a strong work ethic and enjoyed growing up on a working farm and living in a former hotel that also once had a general store next door. Their dad had bought the farm in the '50s, after the hotel had been converted to a house, and farmed 320 acres.
The house had a post office in it that was converted to a kitchen and the general store was turned into a hay barn.
"The hotel was half way between Mankato and St. Clair, so people used to stop and water their horses at the windmill there."
Tom said his brother died after his skid steer fell off the back of a dump truck. He said Leon would back the skid steer up ramps into the dump truck, then take one loading ramp off and slide it in the truck, propping the other ramp on the back of the truck and using it as a ladder to put other gear into the back of the truck.
"He'd done it countless times."
Depuydt was in the skid steer in the back of the truck with his seat belt on, when somehow the front wheels of the skid steer fell out the back of the truck. The ramp propped on the back of the truck crashed through the skid steer, crushing him.
Tom said his brother did a lot of work hooking sewer lines from the street to people's homes, as well as all other types of backhoe work.
"He was very skilled.
"He'd always make you smile. He always had a smile on his face. He will be missed."
I spilled spot remover on my dog and now I can't find him!