MANKATO — Mankato Kiwanis President Laura Stevens, striving to list her club's achievements throughout its long history, cited Camp Patterson, Thunder of Drums and Holiday Lights at Sibley Park.
Then, while she paused to catch her breath, gentle reminders were Zoomed in by fellow members in attendance at a club meeting Monday.
One member added to Stevens' list a recreational area on the north edge of town and along the Minnesota River. The park is much appreciated by Mankato's dog owners who need open space to exercise their pets.
Other meeting attendees went on to laud more of the projects Mankato Kiwanis has taken on since its founding Feb. 19, 1921.
Stevens used the virtual meeting as a kickoff to announce plans for the club's centennial year, including her hope for an in-person party with cake later this year.
"We served cake when Kiwanis International celebrated its 100th in 2015," Stevens said.
Monday's sans-dessert presentation did include a member's rendition of two club songs. Representatives from several other Kiwanis clubs were in attendance to congratulate the local club's for its century of service to the community.
Joe Holland, 85, of Mankato, is a member of the centennial committee and an avid spokesman for one of the area's oldest service organizations. The mission of Mankato Kiwanis is to support communities, especially their youth, and to provide camaraderie for its members.
"I am glad to talk about Kiwanis because it's been a very strong interest of mine over a lot of years," Holland said. He was in Arizona this week when phoned for an interview.
Through the years, Holland's club duties have included hands-on projects and serving a three-state region as a Kiwanis lieutenant governor.
He's been a Mankato Kiwanis member for 53 years; however, his affection for its service goes back to his school days. Holland was a teenager in a barbershop quartet whose shows were often sponsored by the Mankato chapter, then named Downtown Kiwanis.
"Before that, when I was a student at Roosevelt Elementary, I was a camper at Patterson," Holland said.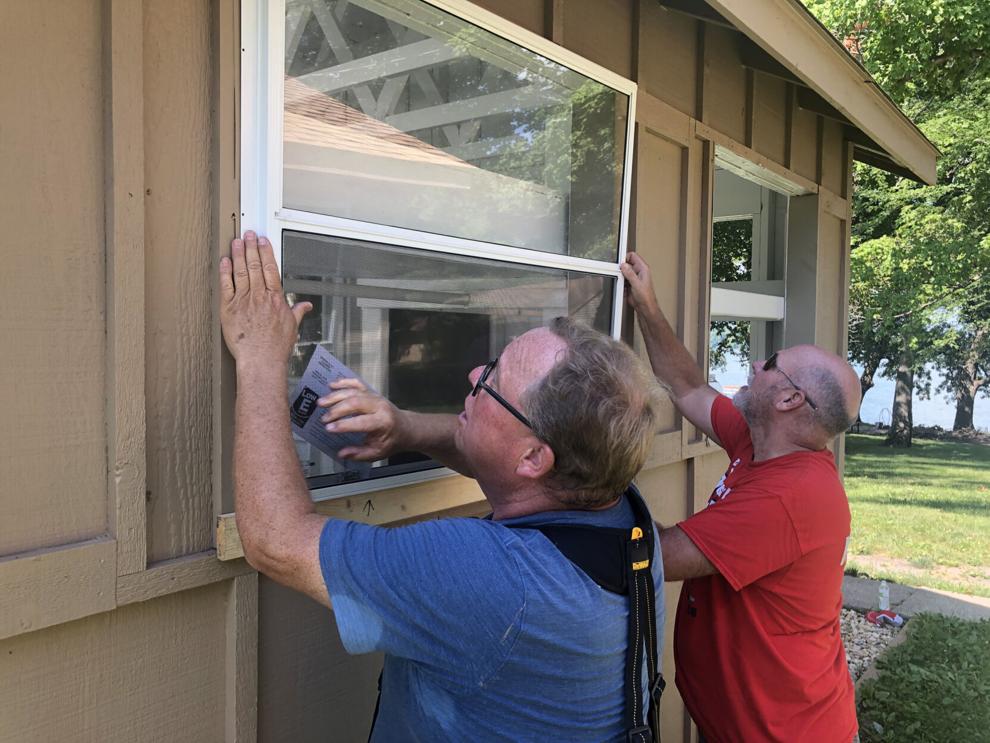 Camp Patterson, on the shores of Lake Washington in Le Sueur County, has long been the club's signature project. Prior to the coronavirus pandemic, more than 2,600 youths annually enjoyed outdoor recreation at the site.
Kiwanis is open to all who are interested in service to their community. Attendees at the 1987 Kiwanis national convention voted to admit women as members. Interested teens participate as Youth Service Learning Partners.
Membership in Mankato's club has consistently stayed at about 100. Most found out about the group when they are invited to attend a meeting.
Mankato Kiwanis President-Elect Mike Lagerquist joined in 2015, shortly after receiving an invitation to a meeting from Sharon Taylor.
"I get to serve in the final months of our 100th year," he said during a phone interview Tuesday.
Participation in Kiwanis turned out to be a natural fit for Lagerquist. He's long been interested in volunteer service and in promoting Mankato.
"We want to make Mankato the best it can be. I really don't know why I waited so long to join."