MANKATO — Shaun Hofmeister was content as he sipped one of the six beers that Jim Parejko has so far brewed at LocALE Brewery in downtown Mankato.
"I like beer. This is a good addition to town," Hofmeister said of the brew pub that has had a soft opening the past few weeks.
"I like all the beers I've tried. And I like the breweries more than the bars. A lot quieter."
Dave and Amanda Abel said they enjoyed the beer and the setting of the brewery, inside the former Snell quick lube building off Riverfront Drive at 228 Poplar St.
"It's a nice atmosphere with all the windows. It's not dark and hidden away," Amanda said.
"The beers are good and I like that they have a rotating selection," Dan said.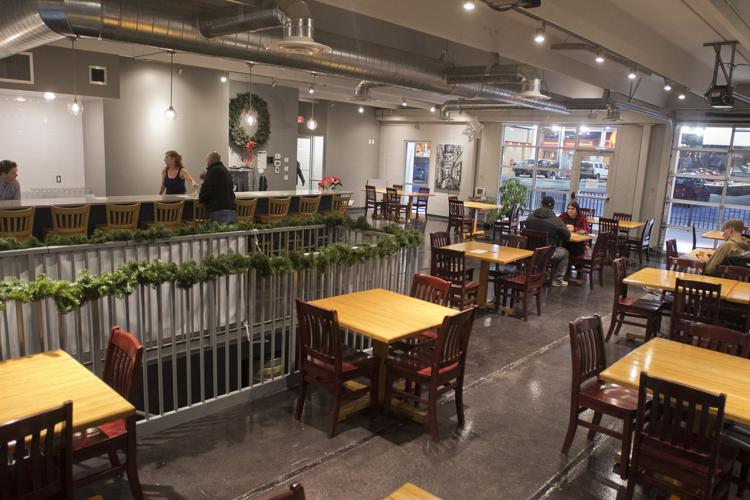 Owners Jim and Lauren Parejko said they are still finishing some interior decorating and touch-ups and getting a feel for when their busy and slower times will be so they can adjust scheduling of staff.
"It's been going good. We've had good feedback," Jim said.
"It's been fun to see people come in and be surprised at the transformation of the building. People say, 'I got my oil changed right there,' " he said.
They are open Thursday and Friday evenings and Saturday and Sunday. They are considering adding Wednesday evening at some point.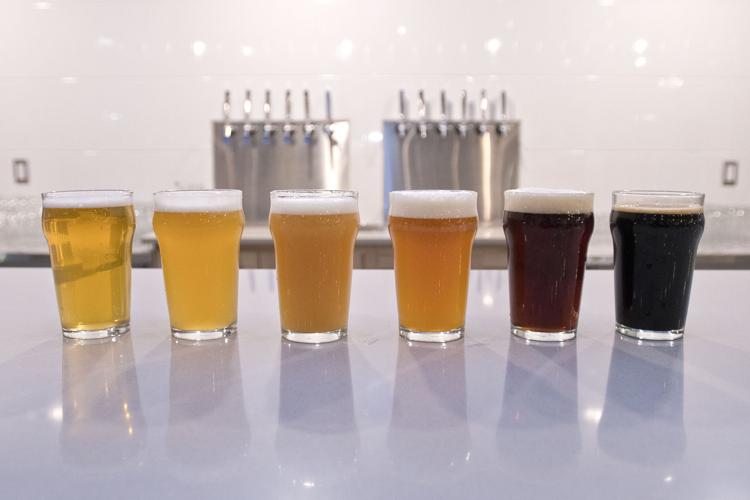 The brew pub doesn't serve food but has agreements with Kato Cue Club, Pagliai's Pizza and Blue Bricks to deliver food to the pub. "It works out good for them and us. We have their menus there and they bring the food down," Jim said.
He will keep adding brews, hoping to fill all of the 12 taps available. They also fill growlers.
Lauren said they are planning a formal grand opening for December. They've been installing some sound panels in the ceiling to prevent echo in the room and allow live bands to play.
"I like how it turned out," Lauren said of the building. "I like the location and all the windows. It will be exciting to open the big doors to the patio in the summer."
The couple is also finishing up a cellar — the former pit where workers once changed oil from — to turn it into a sour beer wine barrel cellar.
"We have it cleaned up and I'm looking to buy some wine and whiskey barrels this winter to get started," Jim said.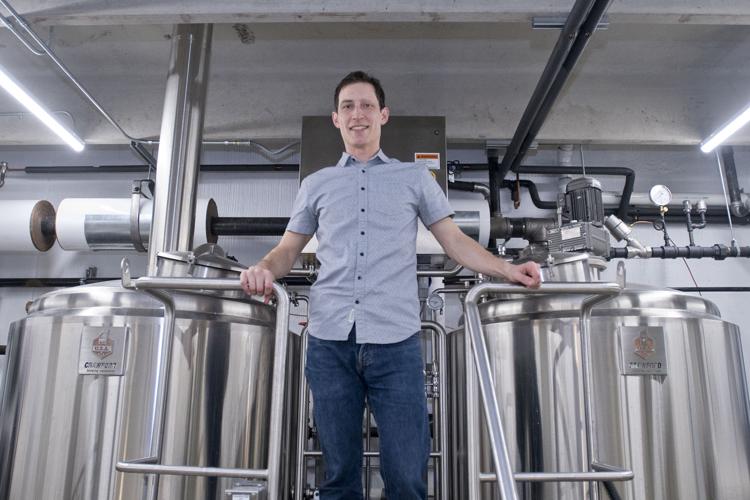 Jim, from Menomonie, Wisconsin, and Lauren, from Madelia, have all of the scientific wherewithal to understand the chemistry and process of fermentation and brewing.
Both have doctorates in microbiology from Washington State University. He is teaching chemistry at Gustavus Adolphus College and she works at POET ethanol in Lake Crystal.
Jim has for 12 years been perfecting a home-brewing passion. Last year he was named the top home brewer in the state in a Minnesota State Fair competition, and he has been serving as the taproom manager at Starkeller, the new Schell's sour beer brewery run by the Marti family in New Ulm.