John Logan, a widower who has lived on the 2300 block of Fair Street since 1998, has noticed the trend when he writes out the checks for his property taxes — up, up and up again, increasing $726 in the past five years.
Logan doesn't mind making the twice-yearly contribution, saying it's the price of maintaining the quality of life in Mankato.
"Whenever I have to pay to the city and the school district, I think it's for the good of the community," the retired Postal Service employee said. "I believe in having good police and good streets, and I believe in the good of the city. ... I like my town. I'm just happy to chip in."
But he's not nearly as happy about the declining contributions to local government by his big neighbor to the northeast. Just over 600 feet from Logan's home, the Sam's Club-Walmart complex has seen its annual real estate bill fall by nearly $65,000 since 2017.
And at the massive Walmart distribution center, the property tax bill plunged more than 21%, with the facility now paying $833,00 — a reduction of almost $228,000.
"No, I don't think that's fair at all," Logan said, adding that he's resigned to the fact that those with wealth can figure out a way to reduce their taxes. "They've got 500 lawyers. ... I know I can't do anything about what Walmart is paying in taxes."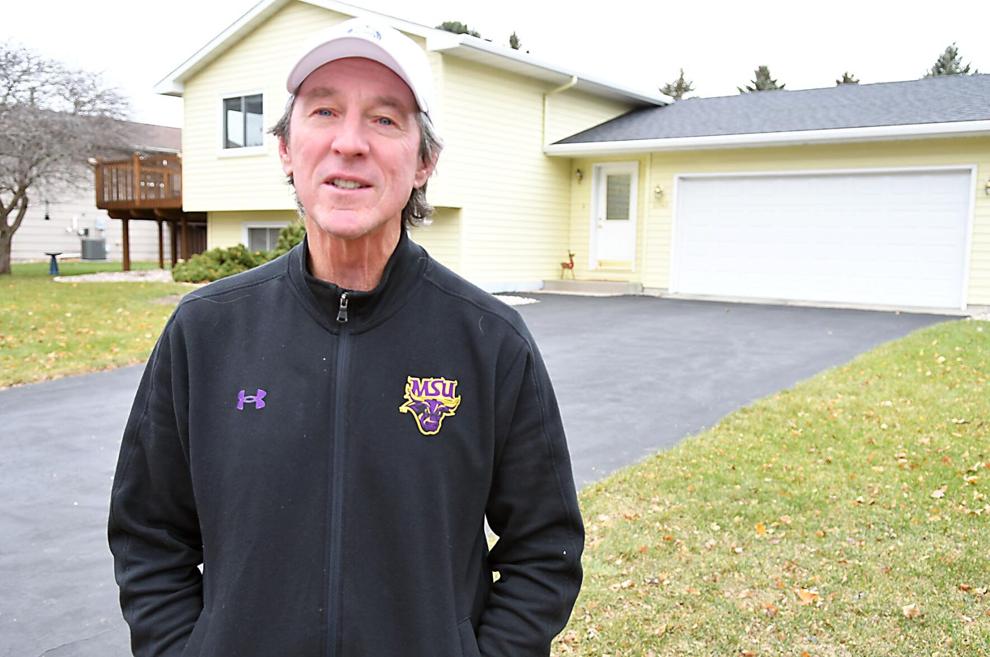 The corporate lawyers have been involved as they've contested the assessments for the Walmart Superstore, Sam's Club and the distribution center, filing a tax court petition aimed at lowering the taxable value of the properties, which reduces the taxes owed.
"All three of them for certain years have filed appeals," said Ryan Short, property assessments supervisor for Blue Earth County.
Many other big-box stores in Mankato have taken the same approach as Walmart, which did not respond to a request for comment sent by The Free Press to the chain's corporate offices.
River Hills Mall, under its previous ownership, and the separately owned anchor stores attached to the mall also have challenged their assessed market values.
"We've had a fair number of large tax court petitions," said Michael Stalberger, director of the county department overseeing tax assessments, calculations and collections.
Owners of the mammoth retail stores make the case that consumers are abandoning traditional shopping venues in favor of online purchasing, that declining store revenue makes the properties less valuable, and that the assessments used to calculate taxes need to be updated to reflect those trends.
They've been mostly successful in winning reductions of varying sizes. And when one type of store gets a cut, the county is obligated to consider similar changes for similar properties, Stalberger said.
If Menards wins a reduction, assessors need to consider adjustments for Fleet Farm or Home Depot to ensure there's uniformity and consistency in the tax bills of kindred properties.
Eleven additional assessment petitions are active, most of them involving retail stores.
Hitting you where you live
Assessing the value of single-family homes in Mankato is a much more straightforward process because so many homes are bought and sold. The county is required to ensure that assessed values are within 90% to 105% of what similar homes are actually selling for. Those sales prices are pushing home values higher, and tax bills are rising with them.
The blow to owner-occupied homes has been exacerbated by the failure of a tax exclusion, a chunk of the value of a homesteaded property that is excluded from taxation under state law, to rise with the inflation in home values, said Mark Manderfeld, the county's deputy director of property assessments.
"The homestead benefit for residential property isn't what it used to be," Manderfeld said.
Five years ago, the annual property tax payments for every home on Fair Street — 109 houses stretching nearly 1.5 miles from the street's beginning at the Mankato hospital to its end near Highway 22 — combined to total $175,629.
That same year, at Fair Street's eastern terminus, the Walmart-Sam's Club retail complex paid $475,000.
It was an example of how the major retail players, which made Mankato a regional shopping destination in the 1990s, had been carrying an extraordinary share of the burden of funding local schools and city and county governments.
Since 2017, though, the Fair Street homes have seen their taxable market values rise 32%, from an average of just under $130,000 per house to nearly $172,000, according to tabulations compiled by The Free Press. The assessed value of the Walmart-Sam's Club retail complex — partly as a result of the corporation's appeal of its valuation — has fallen 18% to $11.3 million.
The impact on tax bills has been predictable. Property taxes levied against the Fair Street homeowners have risen nearly 38%, and they paid $66,095 more in combined taxes this year than they did in 2017. The checks coming from Bentonville, Arkansas, meanwhile, have declined by nearly 14% — $64,829 less than a half-decade earlier. Toss in the distribution center, which is technically categorized as an industrial facility, and the decline in Walmart-related taxes approaches $300,000 in five years.
Brandon Brehmer, Logan's next-door neighbor, has a taxable market value that's virtually a precise match for the average-value home on Fair Street — just $11 above the $171,889 average. In five years, his annual taxes increased $702.
Like his neighbor, Brehmer believes he gets good value for his taxes. A part-time firefighter and EMT, he understands city services. A new father, he's increasingly interested in quality schools. As the area's Pioneer Seed dealer, he also understands the perspective of a small business owner.
"I look at taxes as a part of life," Brehmer said.
He's not keen on the idea, though, of his taxes are going up while those paid by Walmart and their big-box competitors go down.
"I would like to see those trends stabilize a little more," he said.
The tax bill for Logan's home, which has a value that's also nearly smack-dab in the middle of the 100-plus homes on Fair Street, has risen 39%.
Logan says he can handle the hit but worries about whether younger people will be able to finance that integral piece of the American dream.
"To see these 25-year-old, 35-year-old couples buying a house and the jobs they have, I hope young people are still able to afford a house," he said.
More and more can't at the current elevated price of a home, which is driving up the valuations of apartment buildings, according to the tax assessors.
With more people reluctant to take the plunge into homeownership, vacancy rates in apartment buildings are minuscule. Even small, century-old apartment buildings downtown are able to raise rents, and that's elevating the market values — and taxes — of those buildings, Short said.
Rising taxes are hitting large modern apartment complexes, too. M2 Lofts on Marsh Street is paying $15,000 more in property taxes than in 2018. The original three Woodside Apartment buildings east of the WOW Zone are forking over nearly $17,000 more than in 2017. And the first of the Pondview Heights buildings behind Madison East Center is up $9,000.
Assuming at least some of the added tax is being passed on via rent increases, 322 rental households are feeling the impact at those three locations alone.
Big stores, ever-smaller tax bills
Nobody is seeing the percentage jumps in taxes more than homeowners. The experience on Fair Street has been shared by virtually all residential properties in Mankato. And Walmart's shrinking tax bill, while more dramatic than many stores, is anything but isolated, particularly among the biggest of the big-box stores and malls.
Vacant stores lead the way, with the former Herberger's and Sears stores paying half as much in property taxes in 2021 than in 2017. But going concerns are also paying much less in property taxes. Target's tax bill has fallen 32% in four years. The core of River Hills, including Scheels, is paying 23% less than five years ago.
The reduced tax payments aren't as extreme in other eastside retail and commercial establishments, but the bills are consistently falling. Businesses with tax bills that are 5% to 7% lower include the WOW Zone, hilltop Hy-Vee, Pet Expo, Best Buy, Fleet Farm and Menards.
Setting accurate market values for properties that don't sell with the frequency of houses can be challenging for assessors. When there aren't good comparable properties that have been sold, the assessors can look at the cost of land and estimate the construction costs of creating an identical store. Sometimes they factor in the income being produced by the property when establishing the value.
More frequently of late, the valuations are set following discussions between lawyers when a property owner contests an assessed value.
"A fair number of these came from a tax court situation where we have to work through a specific valuation for the property," Stalberger said.
Other classifications of property, other than residential, are also declining, such as industrial (MTU Onsite Energy is paying 6.4% less in property taxes than in 2017, large office (Profinium Place is down nearly 3% in the last year), and farmland (a 79-acre plot just south of Mankato, for instance, has seen real estate taxes drop 16%).
With all of those classes of property paying less and the city, county and school district collecting more, there's only one possible result — oversized bills for the types of properties climbing in value. And that mostly means homes, whether single-family houses or apartment buildings.
In 2017, owner-occupied homes paid just over a quarter of the taxes collected by the city of Mankato. Next year it will be a third. The share paid by commercial and industrial properties — nearly half of all city taxes five years ago — is now less than 40%.
The assessments for 2021, which will determine taxes paid next year, are continuing or accelerating the shift.
Not counting new construction — just the change in valuations of existing property — the taxable value of owner-occupied homes in Mankato is up $87 million in the latest assessments. The combined valuations of apartment buildings has risen nearly $26 million. Commercial and industrial properties have seen their assessed value plummet by almost $28 million.
The assessors have seen different classes of property rise and fall over the years before returning to a more traditional value. This time, Short and Manderfeld don't see the pendulum swinging back anytime soon. The decline in the big-box stores appears to be permanent, and the repercussions for the tax base will continue until some other use is found for those parcels, Short said.
And the sheer value of each of those individual properties makes this shift unique compared to when home values plummeted during the housing crisis a dozen years ago or when farm values soared a decade ago.
"So that's been pretty impactful," Manderfeld said. "... For me, it seems different."
Retail looks for a new path
Even now, River Hills Mall retains its longstanding status as the county's second-largest payer of property taxes, trailing only Northern States Power (a subsidiary of Xcel Energy). But while the mall paid just $367,000 less than NSP in 2011, it now trails the power company by more than $1.6 million.
In one way, River Hills General Manager Robin Hanson wishes the real estate tax bill was as large as it was a decade ago. The lofty taxes back then reflected the prosperity of the mall's tenants, which drove up the assessed value of the shopping center and the taxes it was forced to pay.
"We would love to see retail come back to the way it used to be," Hanson said.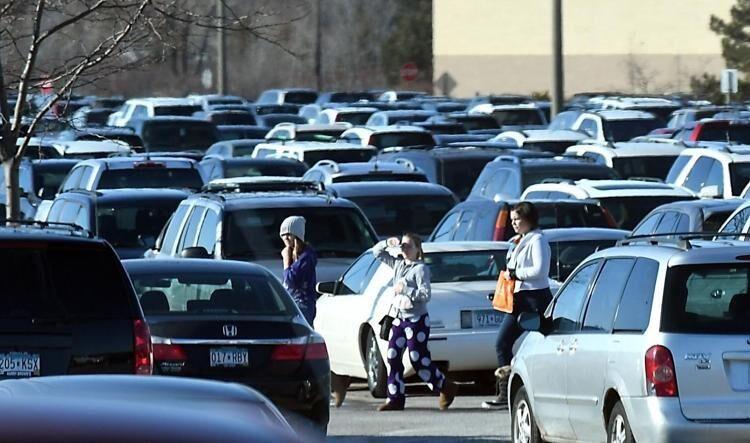 The nature of the mall will have to change, though, because traditional retail doesn't appeal to younger generations the way it once did.
"A lot of the young people like to shop online, and that's changed the landscape all over the world, not just in Mankato," she said.
Purchased earlier this year by Kohan Retail Investment Group of Great Neck, New York, River Hills has owners who believe the mall can still be a profitable and popular destination — but only after it makes a conversion to a more experience-based venue with multiple things to do in addition to shopping.
"They're not in the business to lose money, so they're absolutely hoping this trend will change and the mall will be able to change with the trend," Hanson said.
Jessica Beyer doesn't see an endlessly bleak future for brick-and-mortar retail stores.
Looking at smaller, locally owned stores, there are plenty bucking the trend through creativity and adaptability, said Beyer, president and CEO of Greater Mankato Growth, which serves as the local chamber of commerce.
Places such as J Long's on Madison Avenue and Matt J. Graif on Riverfront Drive and Bumbelou in Old Town are clothing stores, but they're much more, providing customers with an experience, she said. Independent shops throughout Old Town and on North Mankato's Commerce Drive are also thriving.
"We have a lot of retail where there are unique experiences," Beyer said. "I think they're really diversifying and adjusting their business model. ... There's a number of those in the mall, too."
It would take dozens of J Long's or Bumbelous to match the tax base once provided by Sears or Herbergers, but Mankato is doing fairly well at filling vacant big-box stores, too, she said, pointing to the recent opening of Bomgaars in a building built decades ago by Kmart, and a self-storage and boat dealer in the previously vacant Lowe's.
"And Madison East," she said of the original Mankato shopping center, which was mostly dormant after the arrival of River Hills but is now filled with medical offices. "The tax base hasn't gone away; it's just filling with different things."
Hidden cost of online shopping
Whether it's Beyer at Greater Mankato Growth, Hanson at River Hills Mall or homeowner Brehmer on Fair Street, there is one consistent message. Online shopping has hidden costs, not the least of which come due every May and October.
GMG's Kato Local campaign is all about persuading people to support the local economy with their consumer spending. Local businesses are the ones contributing to local charities and nonprofits, supporting local sports and youth groups, volunteering their time with local nonprofits. And local spending produces local property taxes.
"It goes to the tax base, it goes to local employment, which keeps our economy strong," Beyer said.
Hanson made the same plea: "When retail business is down, tax collection is down. ... Get back out there and support your local town."
And so did Brehmer: "When people spend money online, it's spending money outside of town. ... Yeah, you can get it cheaper, but what did it ultimately cost you?"
That said, Brehmer would like to see some of the larger corporations in Mankato's retail sector show a little more support for the local economy and knock it off with their continuing efforts to pay fewer and fewer local taxes.
"I think they should be paying a fair amount," he said. "Fair is fair."