UPDATE: The two suspects have been identified. One of the men turned himself in, police said Friday morning. 
MANKATO — Police need help identifying two men suspected of vandalizing a sign at the Mankato Civic Center early Sunday morning.
Surveillance video captured images of the unidentified suspects a little after 2 a.m. in a hallway of the center at 1 Civic Center Plaza.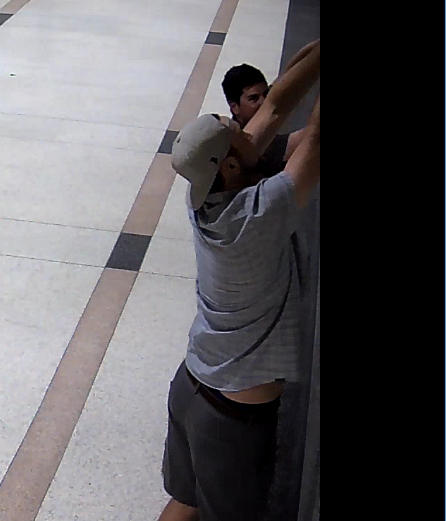 Damage to the sign is estimated between $350 and $500.
Anyone with information is asked to call 911 or 507-387-8780.