MANKATO — About 100 staff positions will be cut to help Mankato Area Public Schools offset a projected $7.5 million budget deficit next school year.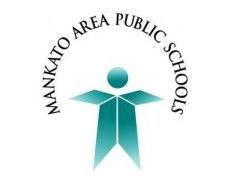 The Mankato School Board unanimously approved a budget reduction plan Monday night.
The adopted plan includes one adjustment from the proposal reviewed by the board last month. The cuts to the district administration's budget increased by $75,000 and cuts to discretionary funds to schools for student support initiatives decreased by an equal amount.
District administrators recommended and the School Board approved over $7.5 million in cutbacks. That's the same amount as the projected deficit they say has been created by the pandemic — namely from a drop in enrollment.
"This is a larger adjustment, but we do feel this is going to put us on a firm foundation for our future," said Supt. Paul Peterson.
The majority of the spending reductions are to staffing. Over three-fourths of the district's operating expenses go toward staff salaries and benefits,
In total, the equivalent of about 100 full-time positions are being eliminated — some via layoffs, some through vacant positions being left open, and others by a reduction in hours.
The lost positions include 32 teachers from general education classrooms: 13 from elementary schools, nine from middle schools and 10 from high schools.
Administrators say the classroom teacher reductions will not have a significant impact on class size averages because of enrollment decline. Peterson said they focused on keeping elementary class sizes the lowest.
Additional lost teaching positions include 10 intervention specialists who work with students who need extra instructional support, three elementary specialists in areas such as physical education and music, three special education assessment positions and 2.5 special education teachers.
Staff cuts also include nearly 22 paraprofessionals and other non-licensed student support staff, nine teacher mentors, six secondary clerical positions, nearly five custodians, one social worker and one middle school counselor.
Other proposed cost-cutting measures include trimming professional development, reducing supply budgets and decreasing the use of substitute teachers at the high schools by instead using virtual lessons developed during pandemic distance learning.
The district also found savings in some fixed costs such as insurance, and from reducing some contracted services and reassigning duties to district administrators. Schools also will raise student activity fees.
District administrators project the cuts are needed just to beak even next school year. They won't be enough to help restore the district's emergency fund, which Peterson said already has been spent down to a "dangerously low" level.
The budget projections are based on very conservative assumptions, including no increase in the district's main source of funding from the state. It also assumes only a fraction of the students will return to the district after switching to private schools, home schooling and other alternative during the pandemic.
The district is receiving three rounds of federal coronavirus relief funds. But district officials say those one-time dollars have restricted uses and won't offset longer-term revenue loss due to lost students.
District staff will continue to lobby state lawmakers and work to recruit back lost students. The district might be able to restore some of the cut positions, Peterson said.
The School Board will adopt a final budget in June.
School Board Chair Jodi Sapp called budget cuts her "least favorite thing to do as a school board member."
It's not the first time she's had to approve cuts, the longest-serving board member added.
"But every time we've done it, the school district has gone on to be just as good and has gotten better over the years," Sapp said. "And I have no doubt we'll continue to do so even with that chunk of money gone for a while."