Mother Nature did not give Abbi Sandquist or the other members of Troop 8 a warm welcome to their first Scouting encampment. But she said the male campers welcomed the first female Scouts in the camp, formerly restricted to male youths.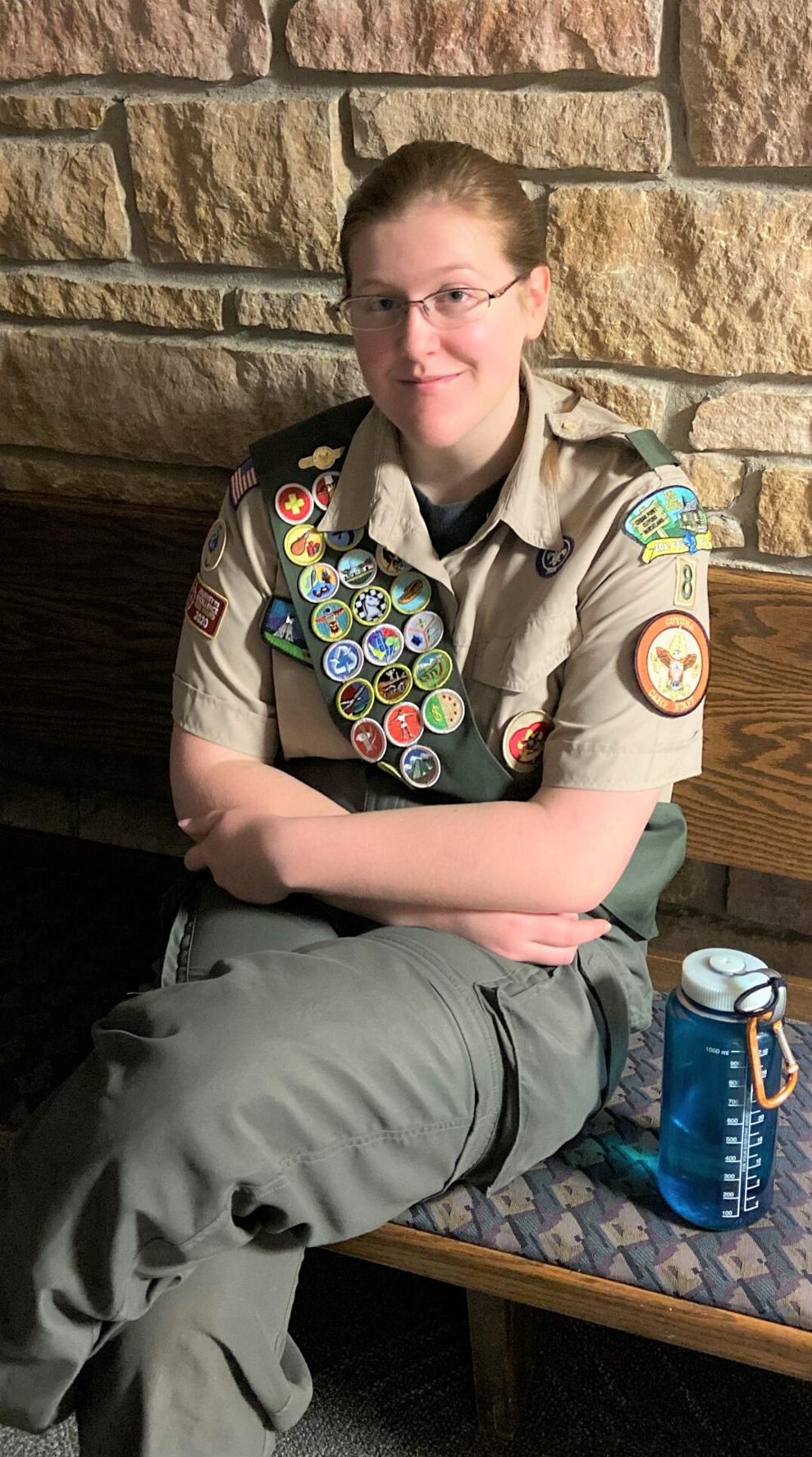 Abbi was one of the first girls to join the Scouts BSA when permitted in 2019. The Mankato teen is now the first girl to achieve Eagle Scout in the Twin Valley Council of Scouts BSA. The council serves over 1,000 youth across 15 counties in south-central Minnesota.
Abbi earned the highest rank last week. This week the East High School senior will turn 18 and will transition to an adult volunteer alongside her parents.
Abbi was a founding member of Troop 8, chartered at Christ the King Lutheran Church in Mankato. It formed in February 2019 — on the very first day girls were allowed to join the organization formerly known as Boy Scouts of America and now called Scouts USA.
Girls ages 11 to 17 can now be a part of the organization. The must be members of all-female troops and the female troops can participate in camps and all other Scouting events alongside the boys.
Abbi grew up as the daughter of Scout volunteers and the "jealous little sister" of older twin brothers who were in Boy Scouts. She said she jumped at the chance to join when the organization opened up to girls.
"I'm a jump-in-with-both-feet kind of person," she said.
Mom Becky Sundquist, who had volunteered when her sons were in Scouts, became the new troop's scoutmaster.
"Scouts USA is a fantastic organization for youth," Becky said. "I love the way it's skills based and values driven."
Troop 76, led by dad Chris Sundquist, became their partner troop providing guidance and pairing for some activities.
Troop 8 now has 13 youth members and remains the only female troop in Mankato, Becky said.
There are now a few other female troops across south-central Minnesota, including in Waseca. There are 130 girls involved council-wide in the Scouts BSA as well as the Cub Scouts program, according to Scout Executive Ray Brauer.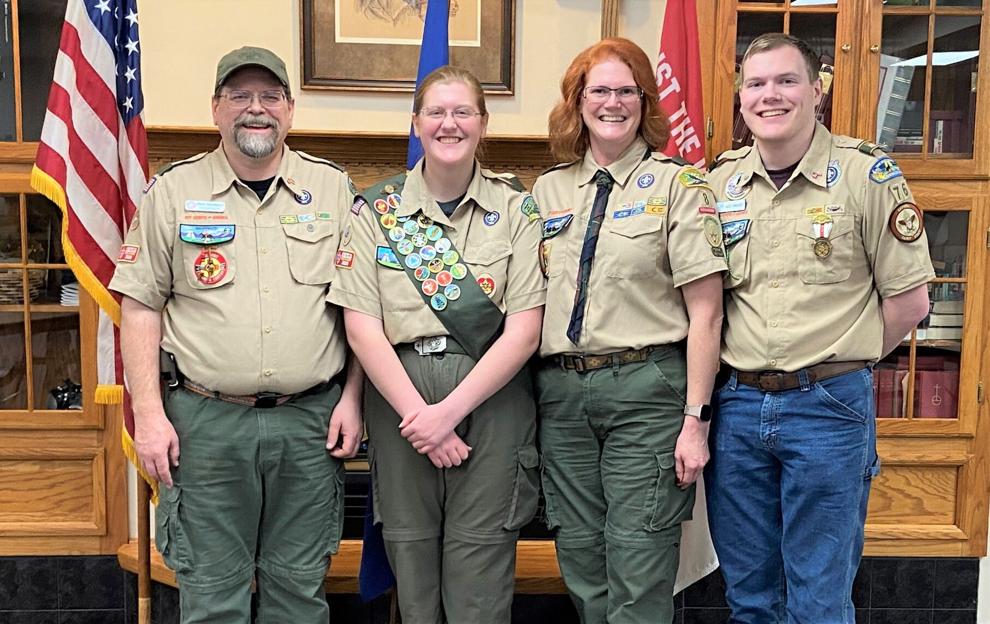 Troop 8's first camping trip was to a group camping event at Camp Ripley in central Minnesota.
"The entire weekend it was rainy; it was foggy; it was windy; it was cold," Abbi recalled.
But the less than ideal weather did not deter her interest in Scouting.
"I heard that every single year at Camp Ripley it always rained. So I was prepared," she said. "It was a really fun, memorable experience and I'd definitely go back."
At that first encampment and many other activities since, Abbi said she's never felt unwelcome by her male counterparts.
"We're just people who want to be outdoors and learn," she said. "It was always fun and I've made so many friends."
Abbi's favorite camping trip was hiking around Isle Royale in Lake Superior. The nature views were well worth the long days of physically challenging hiking followed by setting up a new campsite each night.
"It was really breathtakingly beautiful," she said.
Her troop had multiple encounters with moose. During the first time a mom and calf traipsed through their campsite Abbi hid under a picnic table.
"We made eye contact," she said.
When they returned another time, Abbi and her fellow campers stayed quiet in their tents. After the antlered visitors left, a hoofprint was discovered on the side of one of the tents.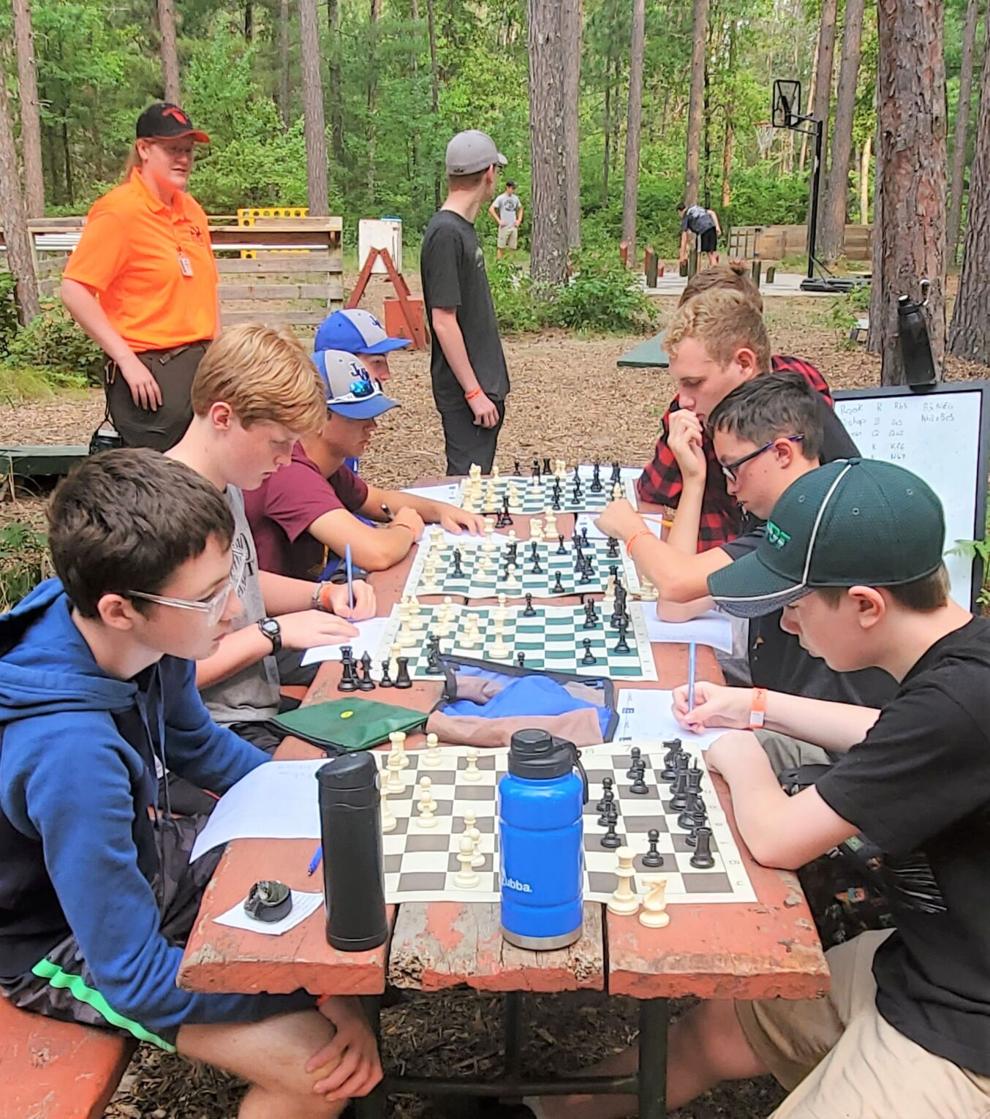 For three summers Abbi has worked at Cuyuna Scout Camp in northern Minnesota in posts ranging from food service to teaching other Scouts skills needed to earn merit badges. She'll return for at least one more summer.
For her Eagle Scout service project, Abbi recruited nearly 40 volunteers to remove buckthorn and build and install squirrel houses at Jack McGowan's Farm. She and the volunteers put in more than 300 combined service hours.
Abbi is now transitioning to an assistant Scoutmaster role and plans to continue volunteering as an adult leader at least until she starts classes at Minnesota State University in the fall. She'll miss getting to be a Scout herself but she's looking forward to mentoring younger Scouts, she said.
Like her mother, Abbi said she will let the youths decide what activities to do and take the lead in planning them. The Sandquists also will allow them to make mistakes that don't put them in danger. Forgetting ingredients for camp meals was Abbi's most common mistake. Such mistakes are learning experiences, they said.
"If they fail, they fail," Abbi said. "I'll step back and let them run it."