It wasn't streaming services or rental kiosks that brought down the last remaining video rental store in Mankato.
It was the pandemic, says store manager Amber Ferry.
The Family Video chain announced earlier this month it is closing all of its remaining 250 locations, including Mankato.
The stores have stopped renting and are now selling off their final collections of movies, TV shows and video games. The Mankato location will close Feb. 28 or sooner if stock is sold off.
Family Video was the last surviving video rental chain in the United States. Its locations in New Ulm and Waseca were among those that shut down in September, leaving only Mankato and three others across Minnesota that now are meeting the same fate.
In Mankato the Family Video did not open until 2014, according to The Free Press archives. That was the same year most Blockbuster stores closed, a decade after Redbox kiosks began appearing and seven years after Netflix launched its streaming service.
Visits were down a little before the pandemic hit, Ferry said. But there was still a steady stream of loyalists, especially on Friday and Saturday nights.
The customers ran the gambit from folks who were not ready to embrace streaming or other technology, to people who appreciated the nostalgia and interacting with an employee at a video store, Ferry said.
Employee Kenna Berger also noticed a lot of families coming in to find entertainment for each family member at a bargain. There was a selection of free-to-rent children's movies, new releases rented for $3 a night and older movies went for as little as two for $1.
Kevin Leverette of Mankato was among the regulars who came multiple times a week to get rentals for himself and his son.
Family Video was budget friendly, he said, especially if you were a regular and invested in a membership that got you discounted rentals.
Leverette also enjoyed walking around and stopping to read the descriptions on the film cases that caught his eye — leading him to selections he says he probably would have passed over based on their titles via streaming or at a Redbox.
"There's just something about that experience of going in and browsing," he said.
He also appreciated the option of picking up a pizza at the adjacent now-closed Marco's Pizza, which he'd order when he arrived and would be ready by the time he'd selected his movies.
But perhaps most of all Leverette appreciated the staff and their recommendations.
"They were very friendly and knowledgeable," he said.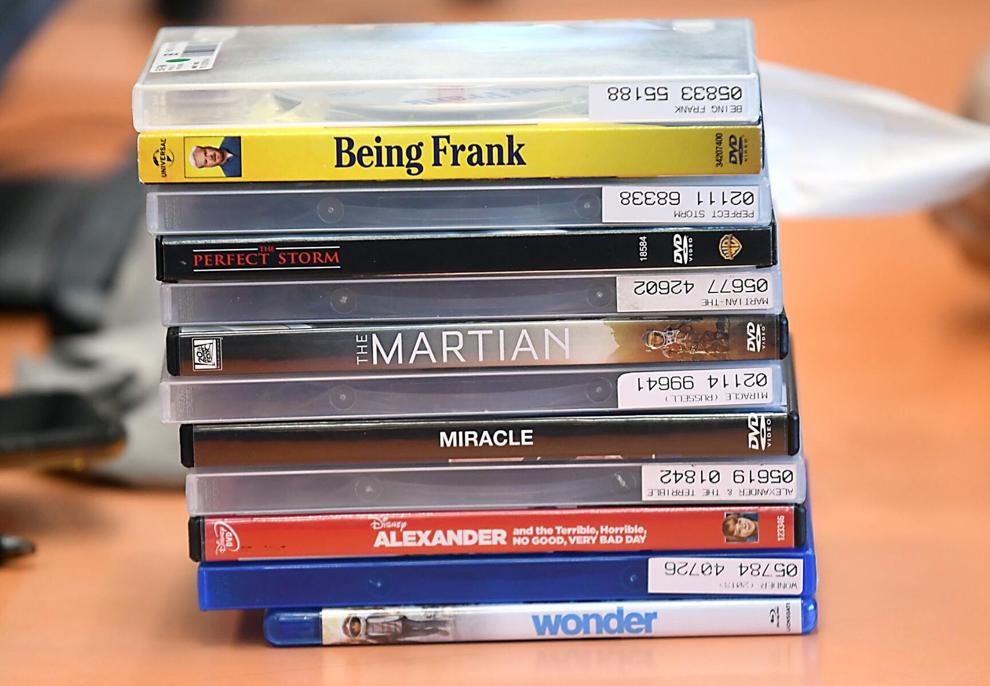 The first Family Video stores opened in 1978 and the family-owned parent company — Highland Ventures — focused on smaller communities that did not already have a Blockbuster or other chain. At its peak it had 800 locations and 10,000 employees, according to a closing announcement.
The company was unique in investing in side ventures like Marco's Pizza and in purchasing real estate for its storefronts and to lease to other businesses, according to media reports.
But Family Video could not survive the pandemic.
"The impact of COVID-19 — not only in foot traffic but also in the lack of movie releases — pushed us to the end of an era," CEO Keith Hoogland wrote in a Jan. 5 announcement.
The Minnesota locations were not considered essential retail and were required to close during Gov. Tim Walz's first shutdown order.
They did not re-open until May and traffic has since been noticeably lighter, the Mankato store staff said. Some customers didn't know they had re-opened and others finally tried streaming, they speculated.
And there are little to no new releases to draw in customers after Hollywood shut down and most of the few movies that are now being produced are being released direct to streaming platforms.
"After some pouting," Leverette said he'll have to settle for streaming and Redbox and might check out the selection at the Blue Earth County library.
Berger is "casually looking" for a new job but said she also wouldn't mind some time off to focus on her studies at South Central College. The 19-year-old said the job has taught her "a lot about customer service" that has made her "more confident."
Ferry, who also manages the closing Rochester store and previously managed the Waseca location, is planning to take some time off to spend with her four children before she looks for a new professional opportunity.
Ferry says she feels like she's leaving more than a job.
"We're like a family here," she said.