LAKE WASHINGTON — A 45-year-old man apparently drowned in Lake Washington some time Thursday evening or Friday morning.
Alan Jonathan Noy's body was recovered about 30 feet from shore at about 6:40 a.m. Friday, a press release from the Le Sueur County Sheriff's Office said.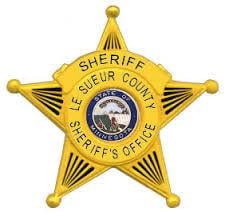 Deputies had responded to a call reporting a person was missing from a residence on the southwest shore of the lake. Family members told deputies Noy had left the residence about 6 p.m. Thursday. He was on a pontoon boat headed to the Westwood Bar and Grill.
When Noy did not return to the residence, family members began a search. They found the unmanned pontoon floating in weeds along the shoreline.
Responding deputies searched near the pontoon and a dock until they found Noy's body in waters about 26 inches deep.
The Ramsey County Medical Examiner Office will perform an autopsy.