MANKATO — The resistance continues.
Even as most Minnesotans are trying hard to practice social distancing and abide by other government orders aimed at slowing the spread of COVID-19, a vocal minority continues to express skepticism and defiance.
Nonconformists
"Personal choice. I'm heading out. You gonna report me ...?," wrote David Bosma from Ocheyedan, Iowa, in the comments section of an April 3 Free Press story headlined "Police: Most following stay-at-home order."
Another regular reader of The Free Press Facebook page reacted even more strongly to a March 23 story about River Hills Mall closing temporarily, particularly to another reader's suggestion that people shouldn't be going to sporting goods stores.
"I'm going fishing and whatever I want to do," wrote John Hanson, who lists himself as an alum of Janesville-Waldorf-Pemberton High School. "(Expletive) your feelings."
According to health care professionals, those people are misunderstanding what's happening in Minnesota and elsewhere right now. Following the rules on social-distancing, avoiding unnecessary trips in the community, and hunkering down for the next few weeks is not about conformity or sparing the feelings of others. It's not about easing the fear of people who are worried about becoming infected. It's not even about avoiding, for your own sake, activities that increase the risk of catching the disease.
"It's about your social obligation to protect your mother, your father, your grandparents," said Dr. Brian Bartlett, an emergency medicine physician at the Mayo Health System hospital in Mankato. "All it takes is one person in a community to cause a massive spread. One person infects two, two turns into four, four turns into eight, eight turns into 16. It becomes exponential in a matter of days."
Hanson, one of the most frequent COVID-19 skeptics on The Free Press Facebook page, might want to think about it in terms of milfoil or zebra mussels while he picks up some new lures before heading out to the lake. Even if 99% of lake users follow the rules for preventing the spread of invasive species, the ones who are apathetic about cleaning and draining their boats are the ones who can wreck a great fishing lake by starting an infestation.
Fighting a pandemic works only if people do their part, even if they don't particularly want to, according to Bartlett.
"It's the ethical thing to do," he said.
Calm, cool, collected
Another set of skeptics, believing most of their fellow citizens have fallen into a state of hysteria, feel obligated to be the voice of logic and reason.
"Just stop with all the BS. You are all acting like it's a flesh-eating virus and your face is gonna fall off or everyone is guaranteed to die," wrote Ross Thate, of Mankato, in response to a March 19 story about the city of Mankato declaring an emergency.
"THE MEDIA AND GOVERNMENT ARE ACTING LIKE ITS A NATIONWIDE PLAQUE (sic)," agreed Gloria Lager of St. Peter. "JUST RELAX AND QUIT SCARING EVERYONE. IF EVERYONE WASHES THEIR HANDS. STAYS IN SMALL GATHERINGS. WE WILL BE FINE. THIS IS WHY EVERYONE IS PANICKING. UGH."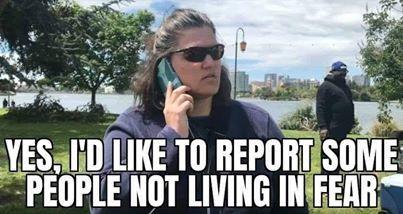 "... The media is adding to the panic of people so anyone with a throat itch is now freaking out thinking they are going to die from this," added Angie Riley from Mankato.
Medical professional are not, of course, in favor of panicking, freaking out or worrying about faces falling off. But they do want people to take the pandemic very seriously.
Mike Osterholm, director of the University of Minnesota's Center for Infectious Disease Research and Policy, has warned that residents of middle America would be mistaken to believe they will be immune to the horrible conditions that have struck large cities in China, Europe and even America's East Coast.
"The virus will find everyone. It may start in the cities, but I can tell you that it is going to hit central Minnesota," Osterholm said in a March 26 column in The New York Times. "Don't be on the wrong side of this. This is all of us against the virus, not red states versus blue states. And if we all don't act now, one day it will just be one big (COVID-19) fire."
Closer to home, Bartlett made the same point, asking people to remember the death tolls in Italy and New York City: "That can be southern Minnesota if we don't practice social distancing."
And the efforts most Minnesotans have made to follow the social-distancing guidelines in the past month already have slowed the rate of infection.
"It's working," Bartlett said. "Social isolation works."
Death is part of life
"About 90 people die each day from motor vehicle crashes on US roads, according to the latest CDC Vital Signs. ... So we should stop driving altogether," wrote Thate on March 19, employing some sarcasm.
"My god, people are so stupid. How many people die from obesity every day? They don't shut down the restaurants over that," Joe Cadorette, of Waseca, wrote the same day.
"I don't wish death on anyone, but to shut down the state for something that more people die from medical error from is insane to me," Angie Riley added.
As Thate, Cadorette and Riley were weighing in on The Free Press Facebook page on March 19, Dr. Anthony Fauci was asked during an interview on CNN: "Swine flu, 61 million Americans affected, 12,000 people died. We didn't do all this crazy stuff with the economy."
"This is different. This is totally different," responded Fauci, director of the National Institute of Allergy and Infectious Diseases. "The swine flu of 2009, the H1N1, was truly a pandemic. It spread widely. However, its lethality, its capability of causing really bad harm with morbidity, mortality was much less than what we've seen in China, what we've seen in South Korea, what's going on in Europe, and with what we're starting to see now in our own country. So there's worlds of difference between those two."
On March 19, when Thate was noting that an average of 90 Americans died in car crashes each day, it seemed like a lofty number compared to coronavirus deaths. At that point, from the start of the entire epidemic, only 187 Americans had died of COVID-19, just 26 in the state of New York.
Since then, the COVID-19 death toll has rocketed upward. As of Saturday afternoon, 19,882 Americans had died from the pandemic — surpassing Italy for the most in the world, according to a tally kept by Johns Hopkins University. New deaths reported on Friday topped 2,100 in the United States — the first country to have so many in a single day. The reported one-day death count in New York alone exceeded 700 on Tuesday, and again on Wednesday, Thursday and Friday.
In the first three months since the coronavirus' arrival in the United States, COVID-19 already has nearly doubled the swine flu's 12-month death toll in America.
And COVID-19 is currently the leading cause of death in America, surpassing accidents, cancer and heart disease, according to Newsweek magazine.
The more hopeful news was that Fauci is now predicting the final death toll in America "looks more like 60,000 than the 100,000 to 200,000" that federal health officials had predicted earlier. He credited the reduction to the sacrifices being made across the country to reduce the spread of the coronavirus.
Live free or die
Those continuing to resist the guidance and orders from federal, state and local officials sometimes focus on the importance of fighting against growth in government control. People commenting on Free Press stories have compared the emergency measures imposed on the state and nation to actions by Nazi Germany and other totalitarian states.
Michael Kor, of Mankato, posted a meme titled "In Soviet Minnesota ..." as a comment on a story about Mankato's playgrounds being closed.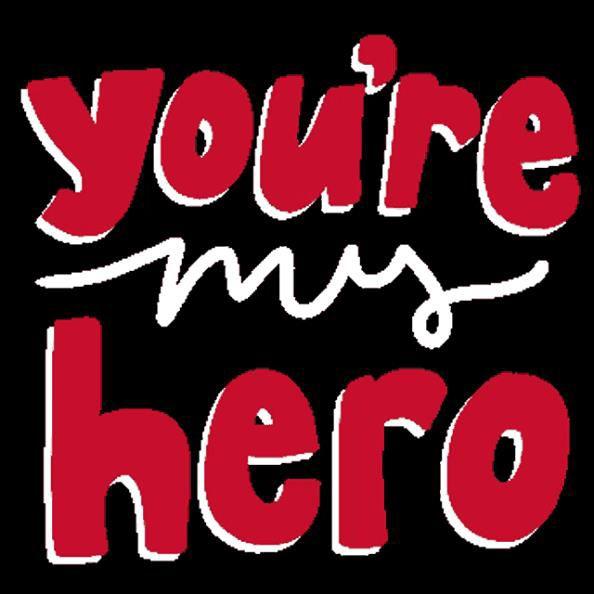 Bosma from Ocheyedan posted a meme saying "You're my hero" in the comments section of a story about a Winnebago bar owner who was charged with defying Walz's order that bars and restaurants close to any sit-down service, telling a police officer that the order was "communism."
Everyone defines heroism in their own individual way, but Walz uses it in reference to health care professionals. Giving those front-line medical workers a fighting chance is at the heart of his justification for the economic pain his executive orders are causing across the state. The extension of the stay-at-home order to May 4, like the earlier bar/restaurant shut-down and other social-distancing measures, is aimed largely at delaying the peak of the epidemic in Minnesota by several weeks to give hospitals time to prepare for a surge in very ill patients.
Even extending the order into early May won't guarantee there will be enough intensive care unit beds and ventilators for the sickest patients or enough masks, face shields and other personal protective equipment for the doctors, nurses and aides caring for the predicted July surge of COVID-19 patients, Walz said last week.
But delaying that surge until July might provide enough time, and that depends on Minnesotans continuing to do what they've been doing for a while longer.
Osterholm, who was Minnesota's state epidemiologist in the 1990s and led the effort to contain Mankato's meningitis outbreak in 1995, was talking three weeks ago about the importance of buying time for the front-line medical workers to prepare for the onslaught.
"We have to figure out how we're going to get these hospitals through, not just today, not this week, not next week, but potentially months of being under siege with these cases," Ostherholm told CNN on March 18.
Bartlett appreciates that Mankato and the rest of Minnesota have a chance to prepare in a way that other locations hit by the surge earlier didn't.
"Other places in the world that suffered the worst didn't have the time we do," he said. "The more time we have, the better able we'll be to take care of people."
Bartlett said he understands the resistance to the measures in place: "Human beings are very social by nature, so it's asking a lot of people to do this."
Along with being social creatures, human beings also are wired to care about the well-being of people around them, he said.
"For the most part, people would be ashamed by putting others in harm's way. By not socially isolating, you truly are," Bartlett said, adding that backsliding now could reverse everything that's been achieved so far. "If we let our guard down, we'll be right back to square one."