Maddie Anderegg can tell you how tough it is for kids to relate to masks.
Facial expressions are important when you're working in a child care center and growing children can't always tell what the teacher or the assistant is trying to say just by looking at their eyes.
"It just doesn't feel very personable," said Anderegg, a supervisor with Lil' Bee's Learning Center in Mankato.
Anderegg and thousands of child care workers across the state have struggled more than usual over the past year due to the ongoing COVID-19 pandemic. The child care industry has faced numerous challenges in recent years, but the pandemic has exacerbated many of those issues.
Family providers are leaving the field faster than child care centers can make up the difference. Regulations have providers scrambling to play catch-up. Poor financial reimbursement means providers struggle to cover overhead.
Now add a pandemic into the mix.
Minnesota put limits on classroom sizes early on in spring 2020, and Gov. Tim Walz urged providers to make room for children of essential workers. Yet pandemic regulations caused many businesses to close, or at least shut their offices, and parents took their kids out of child care for months on end.
Minnesota lost about 3,017 child care slots in 2020, according to data compiled by the Mankato-based Center for Rural Policy and Development. The center unveiled updated research Thursday about the status of Minnesota's child care.
The research revealed that south-central and southeastern Minnesota gained 464 child care slots from child care centers from the end of 2019 to the end of 2020. But the region lost 777 slots from family-based providers during that same period.
That's a worrisome trend, said Marnie Werner, the Center for Rural Policy and Development's vice president of research and operations.
"In rural areas, economics just don't work for (child care) centers without extra effort and intervention," Werner said.
That doesn't mean some child care centers aren't thriving, however. While 36 such centers closed in Minnesota last year, 50 new centers opened operations, including Growing Tree Montessori in Waseca.
Jennifer Connors and Joslyn Sutton bought the former Takara's Kids Clubhouse (itself the former Elm Care Day Care) last fall and reopened the center in October. Connors, the owner-director, and Sutton, the assistant director, say they were lucky to open the center when they did as parents started to bring their children back to day care by then.
"We happen to have a lot of parents who are teachers, a lot of parents who work at the prison down the road, and a lot of parents who work at ICAN," Connors said. "All those businesses are essential, so those people are in need of child care." ICAN serves clients who have disabilities.
Thus far, none of the 63 children or 19 staff members at Growing Tree contracted COVID-19 since its opening, though Connors said some staff had to quarantine when family members got the virus.
Many other child care centers haven't been as lucky.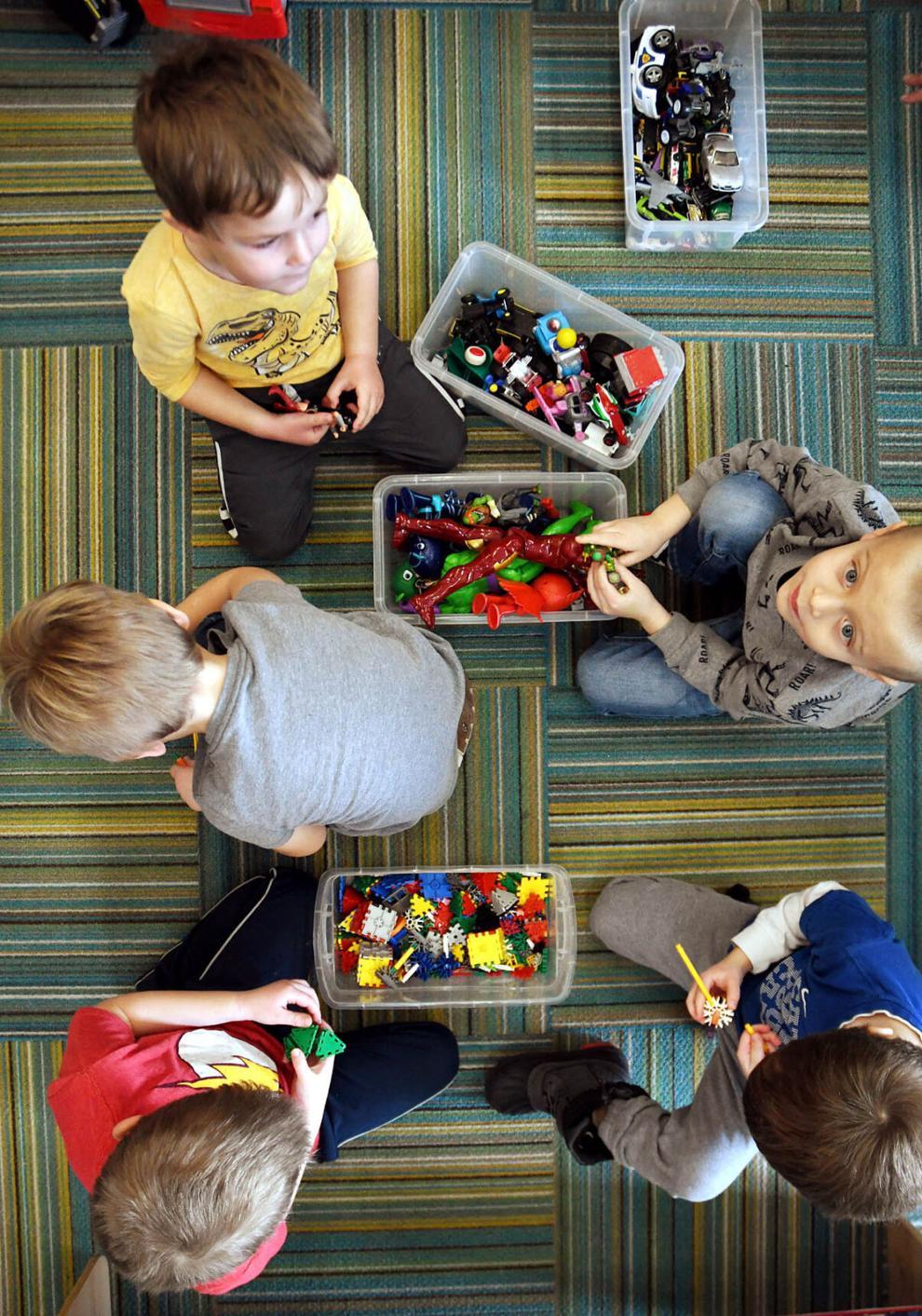 At Lil' Bee's Learning Center's Site 1, at 1821 Bassett Drive, in Mankato, five staff members, including Anderegg, and three children have come down with COVID-19 during the past year.
Anderegg contracted COVID-19 in late October when she was 38 weeks pregnant, which forced doctors to induce her into labor.
"I was extremely sick," she said. "It unfortunately affected the baby to the point where she had to come sooner than expected."
Anderegg's birth went fine and her daughter tested negative for the virus.
"And now we're moving forward," she said with a laugh.
Virus struggles
The pandemic brought what many child care providers say are "unique" challenges. Many providers point out how difficult it is to adhere to constantly changing guidance from the Centers for Disease Control and Prevention.
"By the time the information gets down to us and we have put new policies in place and are educating our parents and kids about those policies, we'll get new information that changes our policies," Sutton said.
Providers dealt with financial difficulties when many families kept children home during the first few months of the pandemic, forcing providers to "get unique and creative when it came to supplies and budgets" as Anderegg put it.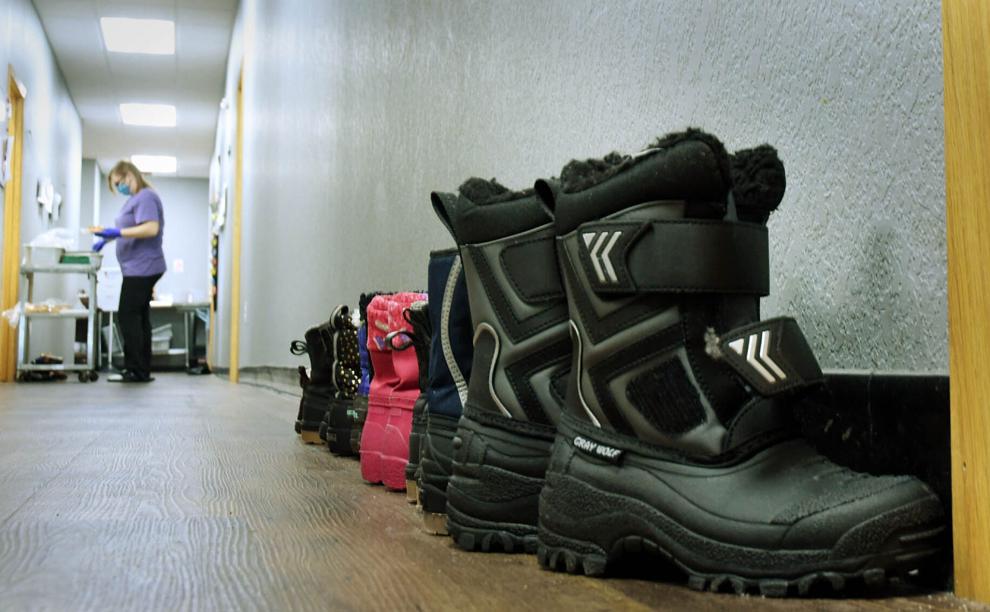 A majority of children have returned to child care centers, but there are still empty child care slots for many providers as families weigh the risk of sending their children back to day care.
Some things have remained the same throughout the pandemic. All providers have worn masks while working indoors with kids, and children ages 6 and older are still required to wear masks.
Even then, wearing a mask can be difficult for children. Providers try to explain the masks in the simplest terms — "We don't want the bad germs," as Connors puts it — but child care workers say the masks are every bit as much of a social barrier for children as they are for adults.
That extra bit of stress can add up for kids, especially if their families have been affected by the virus or by lost jobs.
"I have three kiddos myself, and I can tell that a lot of my stress due to the pandemic has been wearing on them," Anderegg said. "You can tell with a lot of the parents, they've got a lot going on outside of the child care center as well. You can tell that a lot of the kids aren't fully themselves."
And sometimes it can be difficult for providers to enforce their own rules. Connors and Sutton say they've struggled with instances where parents come into Growing Tree without a mask on, even though it's the center's policy for adults to always wear masks.
"We are here to keep the kids safe, we are here to reduce all the risks we can, and then we have parents that would get mad at us because we were enforcing masks when they come in," Connors said.
"Obviously we want to stay in the good graces of the parents, but where do you draw that line?" Sutton added.
Sherry Tiegs, a Morris-based child care provider who works as a trainer with providers around the state, said she saw many family providers struggle as the pandemic went on last year.
Some family providers opted to close and collect unemployment in response to the lockdown and subsequent regulations. Those providers face a difficult choice as pandemic-related unemployment benefits come to an end, as reimbursement rates are still a major issue for many child care businesses.
"Now it's more 'Do we come back? Don't we come back? Is it worth it? Is it not?'" Tiegs said.
Even training providers has now become a challenge. Many child care providers are cutting down on COVID-19 risks, which has prompted Tiegs and other trainers to conduct online sessions. That doesn't work for providers in some rural communities without decent internet access, however.
"We can't always rely on our Wi-Fi in rural Minnesota and there are communities without it," Tiegs said. "Those providers have to have face-to-face training and they can't go anywhere without it."
Future solutions
Child care advocates and policy experts say Minnesota likely forestalled many providers from closing shop through child care grants. While state officials are waiting to see whether Congress will pass further federal aid for providers, local experts say the private sector could likely alleviate some financial concerns for the child care industry.
Werner said larger companies can follow North Mankato-based Taylor Corp.'s lead in financing their own child care site, while other businesses could work to create philanthropy funds for child care providers. Some businesses could pay for a certain amount of child care slots from area providers or offer other financial assistance within their communities.
"Times of great disruption can always be times of great opportunity to make lasting changes," Werner said.
Providers and advocates also agree state and federal officials should consider stable revenue sources to pay for child care — or at the very least make policy deciding whether to treat child care businesses as businesses or fund them more like schools.
Area providers say they'll still react as necessary to future pandemic regulations and guidelines, though many believe the pandemic has brought them closer to their coworkers and the families they serve.
"I would just have to say how proud I am of all of our staff and families working together and communicating, and having that open communication," Anderegg said. "How it has just made all of our lives easier."
Still, providers and families hope the pandemic gets under control sooner than later.
"You think you see light at the end of the tunnel, but it just keeps getting longer," Anderegg said.