ST. PAUL — Contrary to what some may think, it's not fun and games being a lawmaker. 
Instead of touring the Minnesota Capitol with his family, Rep. Jeremy Munson, R-Lake Crystal, got a crash course in being a legislator Tuesday morning.
Rather than learn about past state governors, Munson learned about legislative procedure. Interesting murals? Try committee assignments instead. And let's not forget about caucus meetings and tax conformity.
Such is the life for Munson, Minnesota's newest state representative and now the representative of District 23B — which covers parts of Blue Earth, Watonwan, Waseca and Le Sueur counties. Munson was sworn in as a state lawmaker Tuesday, the first day of the 2018 legislative session.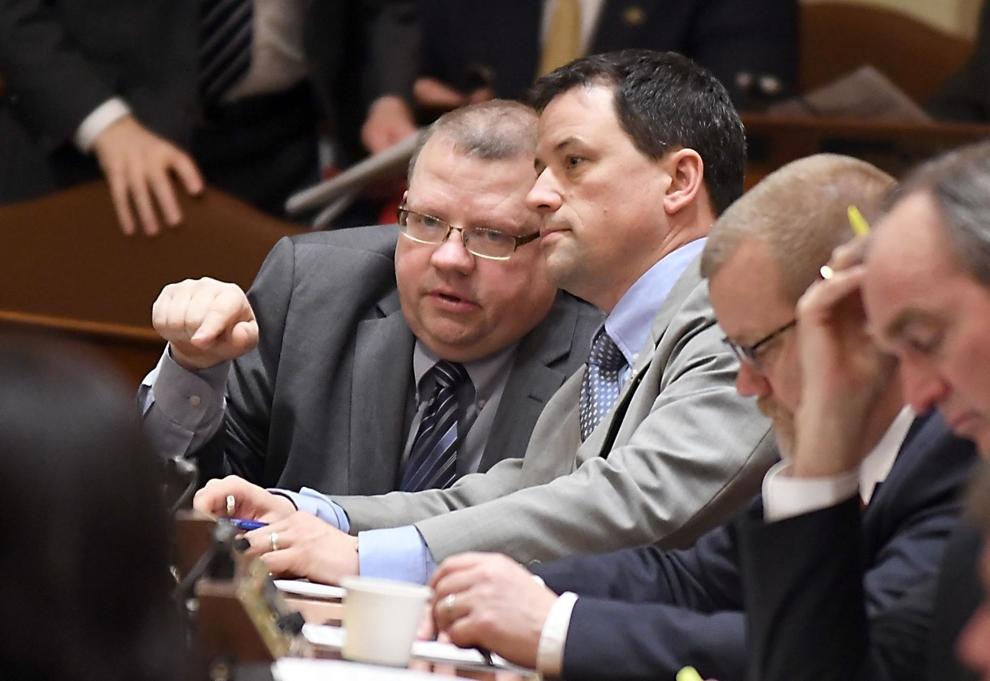 "I'm just getting up to speed on the process," he said Tuesday morning. "It's important to just understand how everything functions."
Munson won the House District 23B seat in a special election last week. He replaced former Rep. Tony Cornish, of Vernon Center, who resigned last November following sexual harassment allegations. 
Munson, unfortunately, did not inherit Cornish's fabled large office inside the State Office Building. That went to Rep. Brian Johnson, the new House Public Safety Committee chair. Munson is taking Johnson's old office.
The Lake Crystal businessman's experience as a hops farmer should serve him well during the upcoming legislative session — Munson was named to the House's ag policy and ag finance committees, as well as the jobs and energy committee and the health and human services reform committee.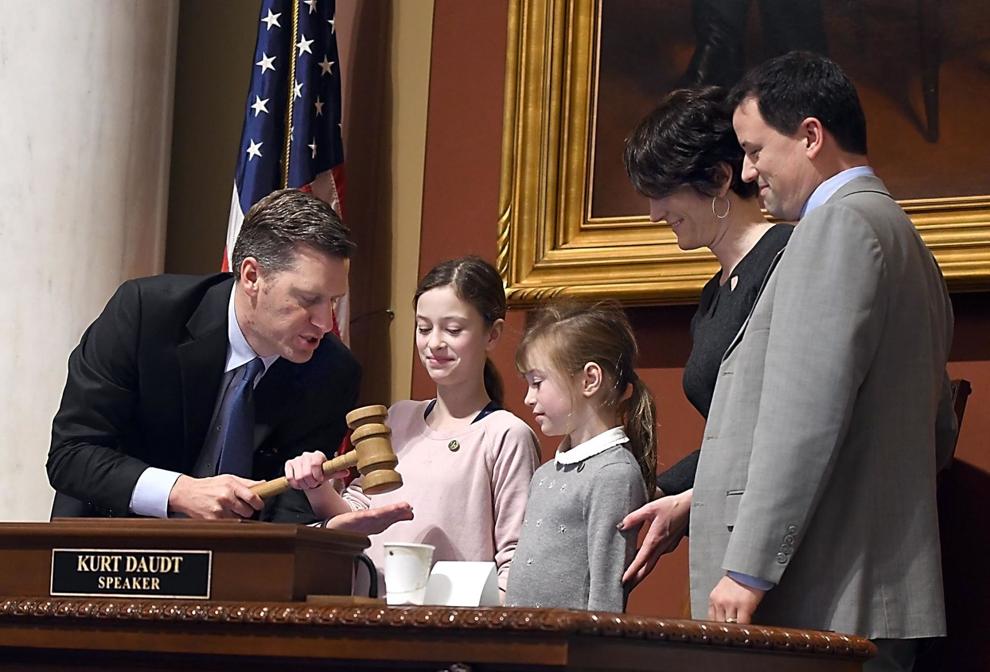 Health care is one of Munson's top priorities as a lawmaker. He touted his experience as a small-business owner who had to go without health insurance this year as part of his message to voters during the special election.
"In our district, especially for farmers, I think health insurance and taxes are the biggest issues," he said. "They don't put freshmen on the tax committee, but being on two ag committees is important, and creating jobs in our district is important."
Though lawmakers have signaled they may hold off on health and human services reforms this year to tackle tax code reform, Munson and other GOP lawmakers have signaled some insurance reform may be on the horizon.
The state Department of Health announced Tuesday a survey showed Minnesota's uninsured rate rose from 4.3 percent of the state's population in 2015 to 6.3 percent last year. That means about 116,000 more Minnesotans were uninsured in 2017 compared to two years prior, and about 349,000 people are uninsured throughout the state.
Munson said he's committed to attempting to reduce costs in medical procedures through price transparency regulations, an idea that has found support on both sides of the political aisle.
"It's going to be a big win for everybody," Munson said. "It only improves services and quality."