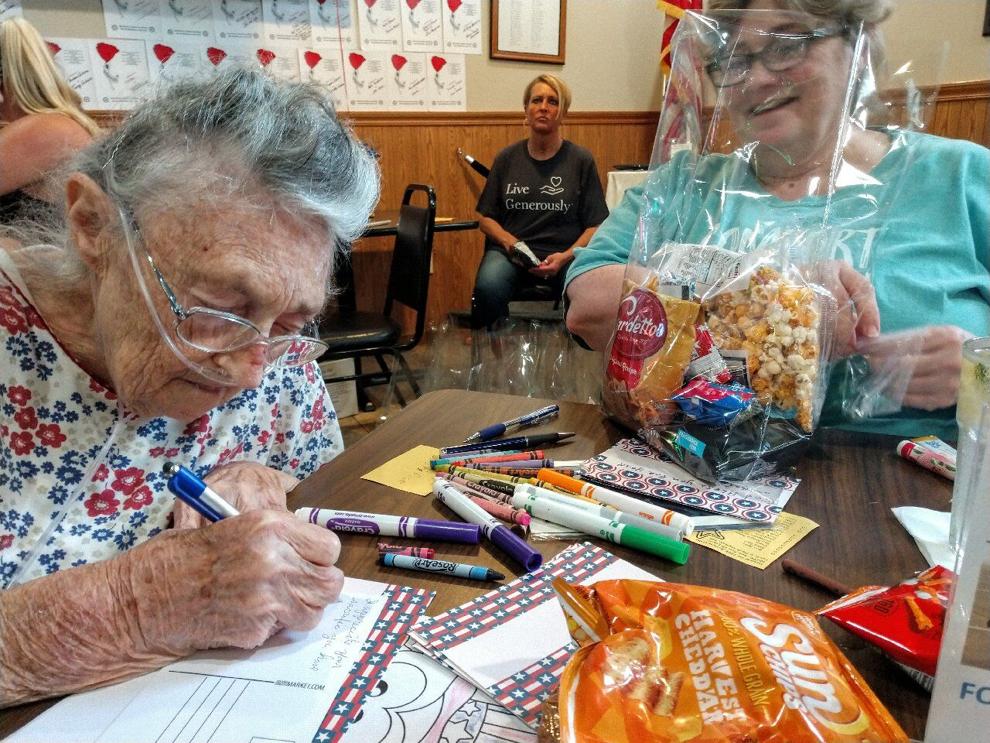 NORTH MANKATO — When Cpl. Dylan Rohlfing of Mankato gets his mail just before July 4th, his fellow soldiers probably won't be too surprised that he scored a care package from back home.
After all, it's Rohlfing's first overseas deployment after seven years in the National Guard, and his parents — Lyn and Jim — are supportive and proud of the 2014 East High School graduate.
But the other 36 members of Rohlfing's platoon — soldiers from throughout Minnesota and beyond — might be somewhat astounded Mankato-North Mankato included them in some Independence Day appreciation.
And when the goodie bags just keep coming until all 80 members of Rohlfing's National Guard company have one, well ... .
"I think something like that is pretty uncommon," said Lyn Rohlfing said. "It started out we were just going to do the platoon. But then we decided, no, let's do the whole company."
Which was a goal that required them to seek some assistance.
On Tuesday night, the Rohlfings weren't disappointed as 35 volunteers showed up to assemble care packages. Others, ranging from Rosa Parks Elementary students who colored pictures for the soldiers to community members who supplied handwritten notes of gratitude, brought the total number of contributors to something closer to 100.
"I could hardly sleep I was so excited," Lyn said of the planning and anticipation. "... We're just so grateful for the love and kindness people have shown to the soldiers and to our family."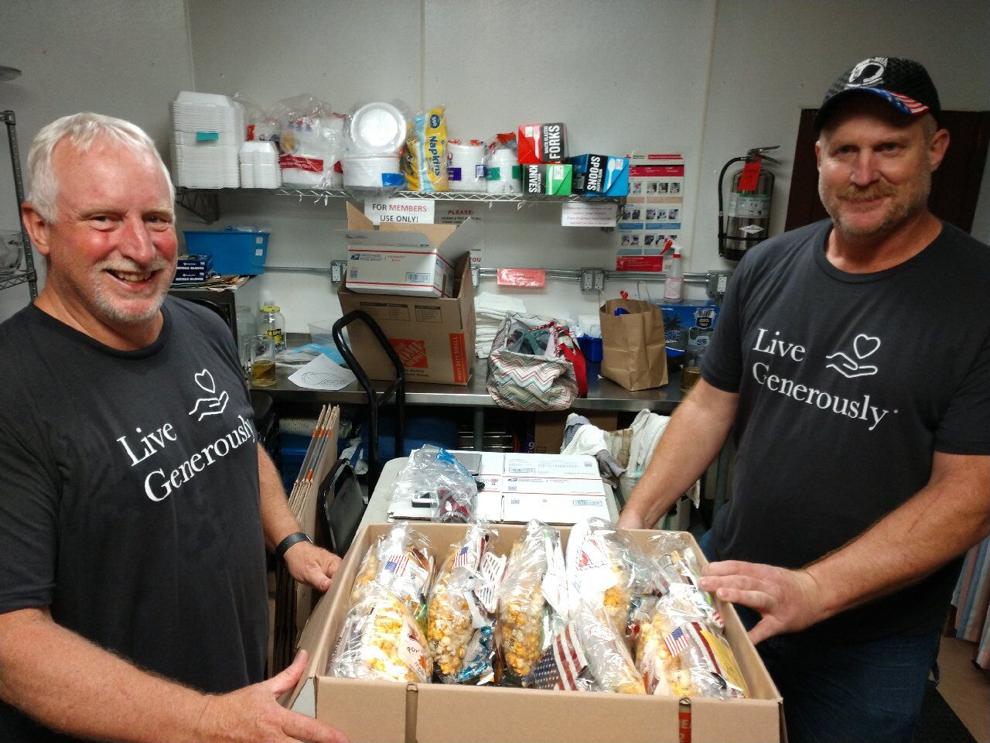 Thrivent Financial provided a contribution, but American Legion Post 518 in North Mankato offered the production space and most of the workforce — assembly line workers young and old.
On the not-so-young side was Norma Bublitz of North Mankato, who is nearly 60 years older than Cpl. Rohlfing but didn't hesitate to sign up when she heard about the "Care Package Party" from her daughter, Paula Anzures, an Army veteran.
"I have about four or five that served, my dad and his father before him," said Bublitz, the daughter of a World War II veteran, the great-granddaughter of a Union Army soldier in the Civil War, and the mother of three children who are military veterans.
Anzures, who served overseas during her 11-year Army career, said she immediately wanted to be part of Tuesday's effort.
"I heard about it and it was, 'We gotta do it,'" Anzures said, recalling the care packages she received as a soldier. "They were always important because it was something from home."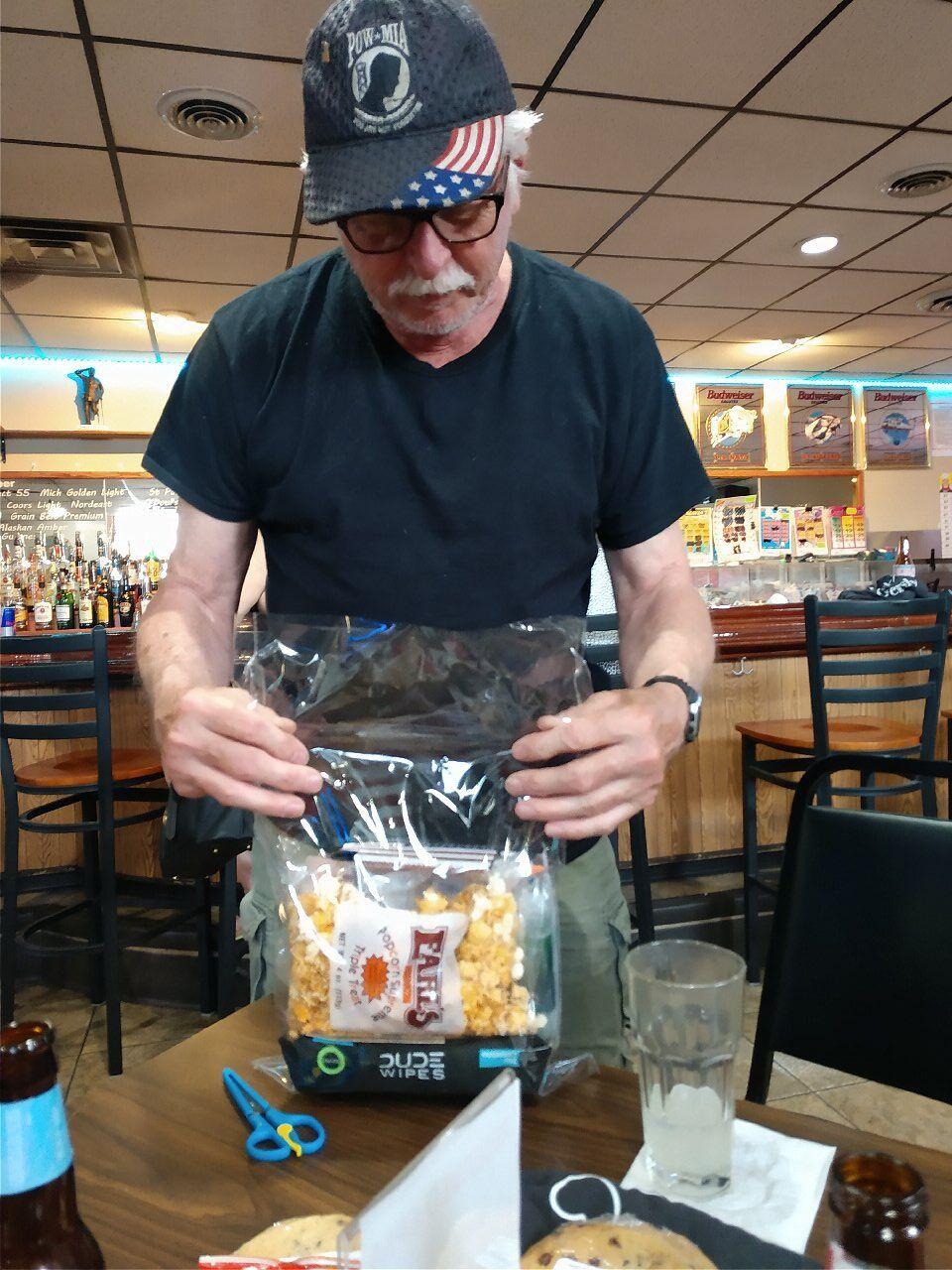 Tom Maus was pitching in, too. A past commander of Post 518, Maus served in an era when appreciation for his military service seemed to be limited largely to his family.
"From one veteran to another veteran, I'm thankful," Maus said. "In the '70s, we didn't get care packages from just anywhere. It was just family."
While the perception of American Legion posts might be one of gray-haired old soldiers and their spouses, Post 518 has several younger members — even three current active-duty soldiers, including Cpl. Rohlfing, who's been a Legion member for several years and is part of the post's color guard when he's not deployed.
Air Force Tech. Sgt. Rob Antsen was volunteering Tuesday night — an airman honoring some Army soldiers even though he's a full-time service member himself. A native of Concrete, Washington, Antsen joined the local American Legion shortly after he was sent to Mankato on a recruiting assignment.
"Just being part of an organization that gets to give back to the community is something that caught my attention," he said, adding Post 518 provided some camaraderie for a young man far from his roots in Concrete, Washington. "Everybody here has been super awesome to me, very welcoming. They've all treated me like family."
And as someone who served in Afghanistan in 2011, the United Arab Emirates in 2013, Korea in 2015-16, and Turkey in 2018, Antsen has no trouble relating to the soldiers currently deployed to the Middle East or imagining their reaction when the packages arrive.
They'll be pleased with the beef jerky, gum, cookies, flavored popcorn, Dude Wipes, toiletries, Chapstick and more, he said. They'll be especially heartened by the warm sentiments that powered their arrival.
"The stuff that's in the package is nice, but the thought of them going out of their way and doing that is what means the most."