NEW ULM — The coronavirus pandemic has been rough on Schell's Brewery, but Ted Marti has led the family business through worse.
In the late 1980s craft beers started to come on the market but weren't taking off with consumers. Schell's was still an American lager brewery at the time but was dabbling in more craft styles. "But the Midwest was the last area to embrace craft beer," Marti said.
At the same time, the massive American lager breweries such as Miller were selling beer cheap, hammering the bottom line of small breweries like Schell's.
It was just one of many times the 160-year-old Schell's had faced tough times, including almost closing the New Ulm business, which is the second oldest family-owned brewery in the nation.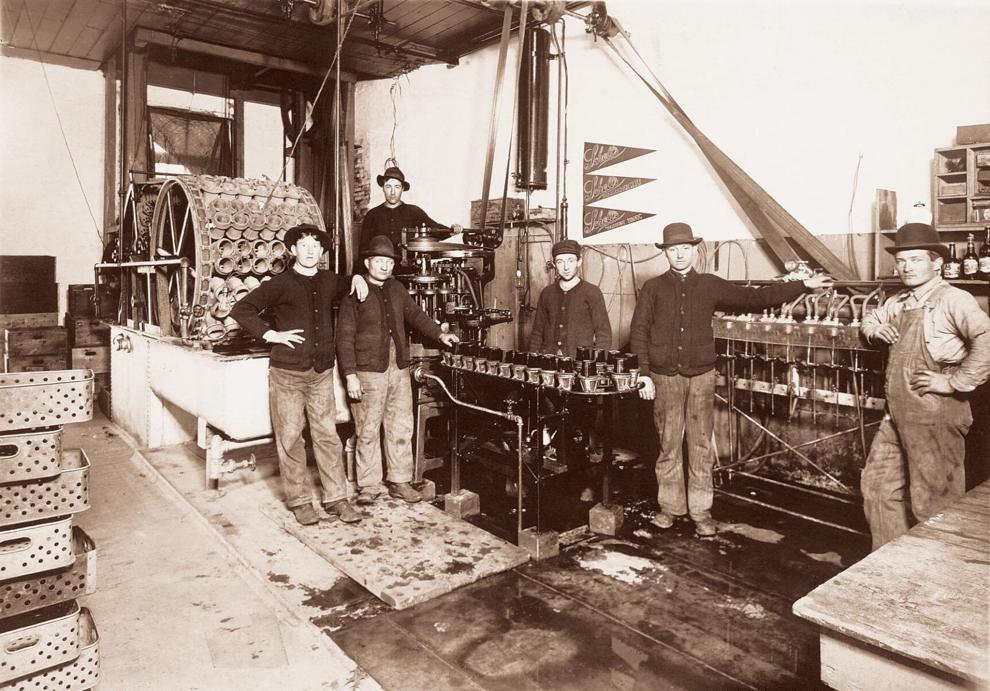 But the family has always innovated, worked hard and found ways to recover and thrive. Today, as Marti and his wife, Jodi, are turning the reins over to their three sons, the brewery is well-poised for the future.
"I'm especially proud that I got the brewery this far. And we've spent a lot of money on improving the equipment to the point where we have a great brewhouse and the packaging equipment and the tanks. We're in a good position," Marti said.
"And we've evolved the brewery into an impressive tourist location for events and visits. It's fun to see people have fun and to give something back to the community."
The family is also just starting a German "pilot plant," a small brewery behind its brewhouse.
"A pilot plant is a small brewery where you produce about 13 barrels per brew. You can do experimental brews on a small scale. We now brew 100 barrels at a time minimum, so if it's not good, it all goes down the drain," Marti said. "This gives us more flexibility and it pretty much mimics what we do in the (main) brewhouse."
Tough decision
For Marti, who will soon turn 70, walking away from the day-to-day operations of the brewery he's spent his life in is no easy thing.
"The Martis never quit. The desk just gets smaller and smaller until there's nowhere to sit," he said. "It's hard but it has to happen."
The Martis' three sons, Jace, Kyle and Franz, all have different roles in moving the business forward.
"The plan for the most part is Kyle, my middle son, running the day-to-day stuff."
Jace, an experienced brewer, has been the driving force behind the Starkeller Brewery on the north end of New Ulm. They've been developing old-German sour beers and growing the brands.
Franz, the youngest son, has been more involved in the maintenance and construction side of the family's brewing business.
"So it's a good combination," Marti said of his sons' different experience.
Jodi already retired from her role of handling events, rentals and other aspects of the business.
Ted said he will now join her in recording more of the history of the brewery. "There's a lot of institutional knowledge I have about the past that needs to be recorded for when I'm gone. We have a lot of artifacts that have to be cataloged and stored. That will be what we will be doing."
Things improving
The early part of the pandemic hammered Schell's because much of what they brew ends up in kegs, and the taps at bars and restaurants weren't flowing after the stay-at-home order.
"Things have improved. We had a better June, compared to May and April, which were horrible," he said. "July was really good and it looks like this month (August) we may produce more than we ever have in a month."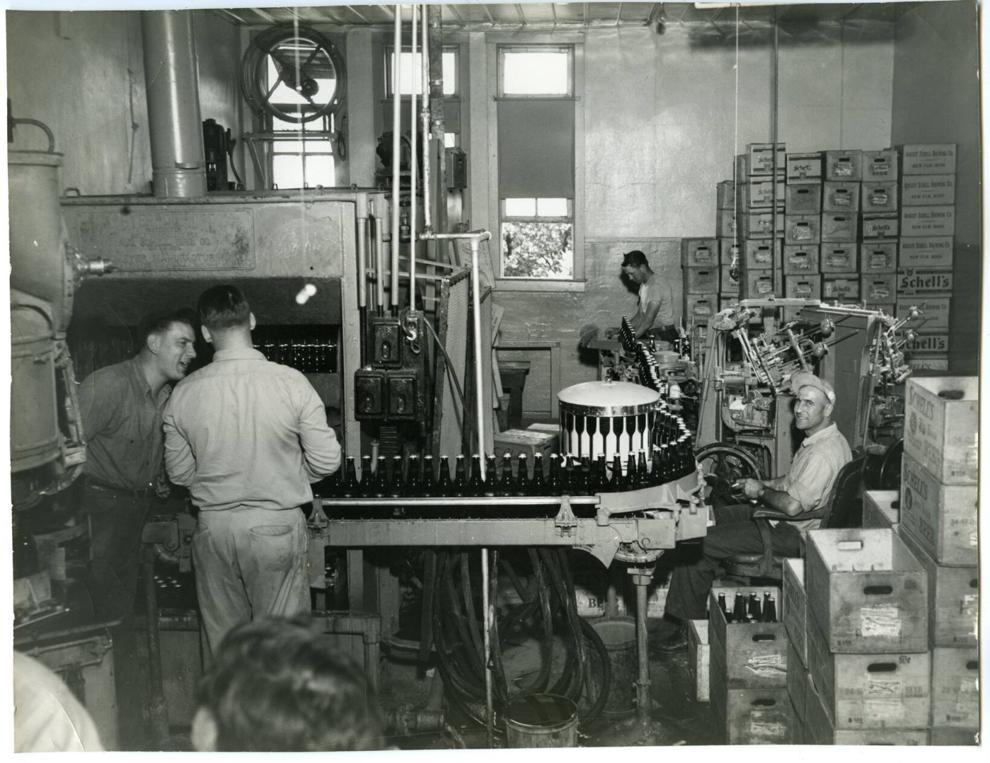 While business is still slower for bar and restaurant tap beer, the sale of cans and bottles in liquor stores is booming.
Schell's also introduced some seltzers, which are a hot commodity right now.
Marti said overall their business is still down about 30% compared to recent years. Their Grain Belt brand, which they purchased several years ago, is down about 20% because the beers are less dependent on keg sales.
"It will be a slow road to come back."
160th anniversary
The brewery is celebrating its 160th anniversary this year, having been founded in 1860 by August Schell, who produced 200 barrels per year.
The brewery and the Martis remain the core of New Ulm culture and economy.
"Schell's is the one that really brings people in. They've really been important to New Ulm," said Chamber President/CEO Michael Looft.
He said the advent of more craft breweries and the growing interest in brewery tourism has only added to interest in Schell's.
He said it's tough to gauge how many tourists are drawn to town because of Schell's but notes thousands come for Octoberfest and other events at the brewery. "They are like the pilot light to all tourism in New Ulm. They're the ones that really started it off."
Looft said the Marti family plays a key role in much of what happens in New Ulm.
"There's something to be said about that family's leadership and to be engaged in the community. They've always had the pulse of the community and what's best for the community," Looft said. "They've always been good about providing that sounding board and leadership."
To help mark its anniversary and the transition in leadership to the sixth generation, Schell's is producing a limited brew called "Shift Happens."
The name is a play on words paying homage to the shift in leadership at the brewery.
"It's a very aromatic double dry hop. We have different brewers develop different beers. They're generally high alcohol, 8-9%. We've done three so far, very limited in 16-ounce cans," Marti said.
The brewery will have 10 new beers this year. "We put out sampler packs and put one or two new beers in them. We have some one-off limited beers we do each year. And we usually have one or two new Schell's beers."