NEW ULM — A jury took fewer than four hours to find a St. James man guilty of murdering his wife and stepdaughter.
Scott Engelbrecht, 60, will spend the rest of his life in prison after he was convicted of two counts of premeditated murder and other crimes.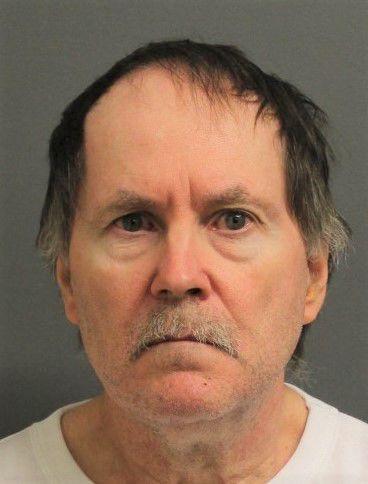 Scott Engelbrecht fatally shot Joyce Engelbrecht, 67, and Rachel Linder, 43, on June 16, 2018, in and outside his St. James home.
He shot Joyce in the head during an argument after he forgot their 17th anniversary, prosecutors said during a November trial. He then chased Linder and shot her multiple times, once at close range after he cornered her on a neighbor's front porch.
The trial was moved from Watonwan County to Brown County in search of a jury pool not tainted by extensive media coverage of the case.
For three days the prosecution called family members, forensics experts and other witnesses to the stand.
Stepgrandson Dillion Mathias said he was in the basement when he heard a loud thud on the floor and then his mother scream, "You shot her, you bastard." He ran upstairs and saw his stepgrandfather with a gun before he fled and called 911.
St. James police officer Jonathan LeClaire was first on scene and said Scott Engelbrecht told him either "I did it" or "I shot her."
Jail cellmate David Uhde told the jurors Scott confessed to him and they brainstormed potential defenses.
Engelbrecht took the stand on the fourth day with a different version of events.
He claimed he was asleep when his stepgrandson awakened him and told him Linder shot Joyce. He said he chased Linder because she still had a gun and he was afraid she would shoot someone else. He said he fired multiple warning shots not intending to hit her. When he caught up to her, he said, he stumbled and accidentally fired a fatal shot.
Later he said he realized his stepgrandson must have killed Linder and framed him.
The jury delivered its guilty verdict hours later.
The first-degree murder charges came with mandatory sentences of life without the possibility of parole. But a sentencing hearing earlier this month gave both Engelbrecht and the family of his victims an opportunity to give statements.
Engelbrecht maintained he was innocent of murder and did not express any remorse.
Joyce's sister, Lin Henricksen, called her brother-in-law a "monster."
"The only good thing is Joyce and Rachel are free from this coward," she said.
Watonwan County District Judge Stephen Ferrazzano said Engelbrecht deserved to spend the rest of his life behind bars.
"This sentence is just," he said. "I hope this provides some closure for the family."
Engelbrecht was taken to the prison in St. Cloud.