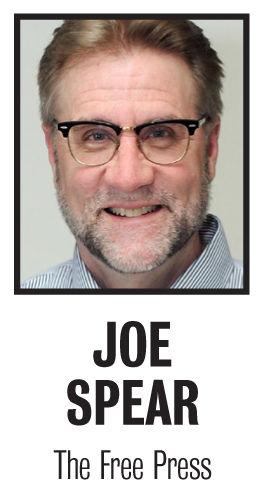 A recent ruling by the Minnesota Supreme Court serves as a warning shot to those parents who might talk trash about high school coaches and their competency.
The court recently ruled that a parent who told lies about a Woodbury kindergarten teacher and basketball coach will be subject to a libel suit by the teacher.
The parent had won earlier rulings, from the trial court and the state Court of Appeal, dismissing the lawsuit because the teacher was a "public figure" and therefore must meet a higher standard to win a case.
But the Supreme Court reversed the appeals court decision and ruled the teacher was not a "public figure." The libel suit will be allowed to move forward.
I'm the first to support laws that make it difficult for public officials to sue newspapers and others. Anyone can sue, and the threat of suit can have a chilling effect on journalists whose job it is to hold government accountable and expose wrongdoing.
But the parents in this case were not shining examples of First Amendment crusaders. They repeatedly criticized the teacher's coaching and complained their daughter was not getting enough playing time. They rallied other parents to get the coach fired, according to court papers.
They also eventually filed "maltreatment of a minor" complaints with the Department of Education saying the coach positioned his female basketball players by touching their shoulders and hips and yelled at practice. The state investigated and found the coach innocent.
The coach still lost his job and one of the parents continued to talk about him, falsely claiming he spent time in jail and was involved in stealing funds.
It would seem an open-and-shut libel case. The statements were false, were made public and caused real damage to the teacher's reputation.
But the first two courts decided the standards of "actual malice" applied to the teacher because he was a "public figure," reflecting longtime case law and U.S. Supreme Court rulings.
In libel cases where public figures are involved, plaintiffs have to prove the defendants committed the defamation with "actual malice" in knowing the information was false or having a "reckless" disregard for whether it was true or false. It's a very difficult standard to meet.
In cases not involving public officials, the standard is simply proving the defamation was made and a reputation was damaged.
But the Minnesota Supreme Court said the case law definition of a public figure did not apply to this case because his role as a coach did not have substantial control or influence over government affairs and "basketball is not fundamental to democracy."
The words of Minnesota Supreme Court Justice Natalie Hudson couldn't have been more succinct. The court ruled unanimously in favor of the teacher's lawsuit going forward. The Minnesota State High School Coaches Association and the National High School Basketball Coaches Association filed briefs in support of the coach.
But the ruling doesn't mean all coaches will be able to sue parents who don't like their style of coaching and talk trash about it.
Many coaches, especially at the college level, where fundraising and the future of a college program means a lot of money, may indeed be considered "public figures." They might not have much luck suing fans who challenge their reputation or competence because they indeed have influence over a government function.
Still, we've heard all too many stories of zealous parents challenging even junior high coaches because their kid isn't playing enough.
The Minnesota coaches association issued a statement about the Minnesota court decision saying parents can criticize decisions coaches make about players and strategies, but said "we hope it will protect the integrity of a good coach from slander and defamation from a disgruntled parent, guardian or player."
It seems parents crossed the foul line in this case and may find themselves in the penalty box.
Joe Spear is editor of The Free Press. Contact him at 344-6382 or jspear@mankatofreepress.com Follow on Twitter @jfspear.