(This modified version of the story corrects the name of Marvel Wieman's home.)
NORTH MANKATO — When 9-year-old Rohan Sharma read about the farm on which 95-year-old Marvel Wieman's once lived, he was stumped by one detail.
The fourth grader had to write back to his pen pal to ask: What is a heifer?
In her next letter, the resident of Ecumen Pathstone near Sibley Park informed her new friend from Bridges Community School in North Mankato that a heifer is a young female cow.
Rohan wrote back that he too comes from a farming family, but the farm on which his grandfather worked was quite different than the one Wieman described. Sharma's grandfather worked on a sugarcane farm in India.
The intergenerational farming discussion was a product of the Catholic Charities of Southern Minnesota's Reasons to Write program.
Bridges fourth graders are paired with a volunteer from Monarch Meadows. The students build their writing skills while making a new senior friend.
"The goal is to have the students develop an appreciation for writing and reading letters while learning about another generation's life," said Mary Cassem from Catholic Charities.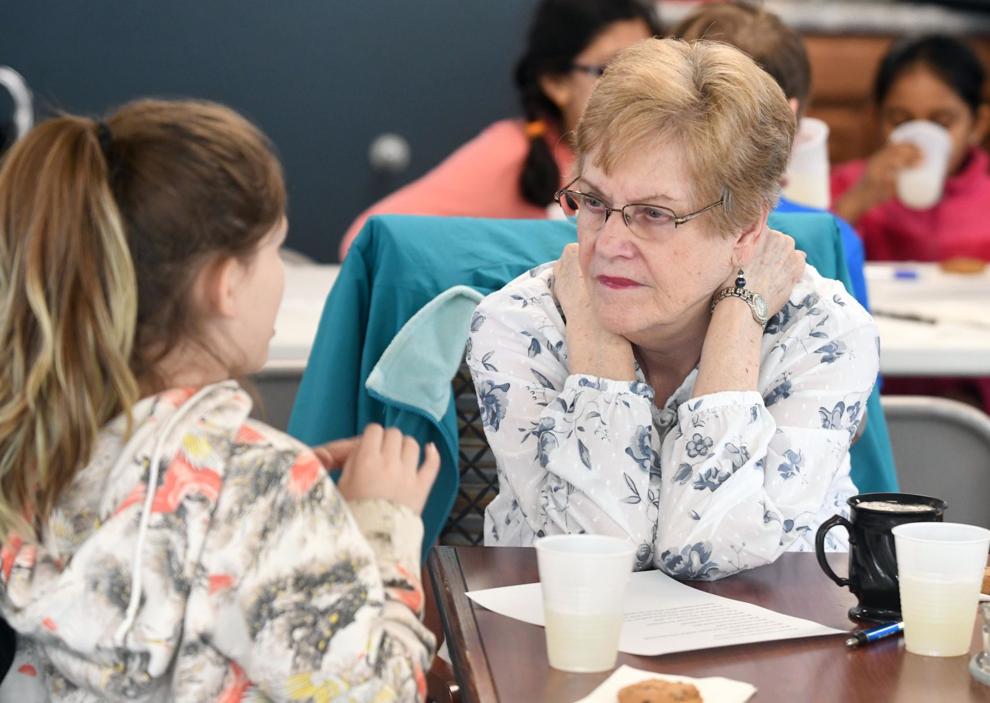 Teacher Jeremy Olson said the pen pal program has become a beloved tradition that many students name at the end of the year as one of their favorite parts of fourth grade.
"It really means a lot to these kids," Olson told the senior volunteers Thursday when the pen pals got to meet in person. The students came to Monarch Meadows for games and treats.
Bill Rowland was too ill to come down and visit with his pen pal, Kate Camp. So Kate stopped by his room to say a quick hello.
Kate learned in letters that Rowland grew up on a farm and "had a lot of chores to do," she said. She also learned Rowland was an excellent baseball player whose dream of playing professionally was dashed when he was drafted to serve in the Korean War.
His wife, Barb Rowland, was pen pals with Kaliya David and invited Kate to join them for the rest of the gathering.
"This is so much fun having them," she said.
Fourth grader Connor Parish-Olson said his letters with Carol More, who grew up on a farm during World War II, taught him that he is blessed.
"They had it a lot harder than us," he said. "They didn't even have electricity like us."
Bridges students are not the only Mankato Area district pupils who had senior pen pals this year.
A Jefferson Elementary School class wrote to residents of Laurel's Peak Rehabilitation Center. They met for games and cupcake decorating earlier this month.