With conditions staying dry this spring, farmers have had plenty of opportunity to plant corn and soybeans. Their only decision was whether they wanted to.
"There'd be more corn in if it wasn't so cold," said Tom Hoverstad of the University of Minnesota Southern Research and Outreach Center in Waseca.
"Most people can get all their corn planted in about 10 days. But some chose to wait for it to warm up a little.
"For a month that started out terrific, we've really cooled off. We had record warmth the first half of the month and the last half has been cooler than normal," Hoverstad said. "And there's been persistent clouds."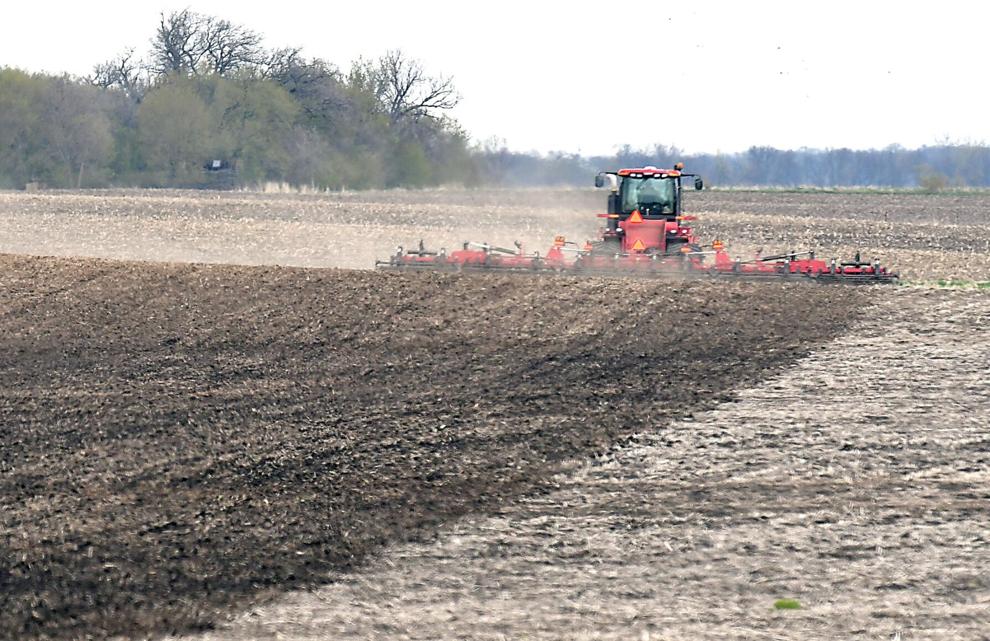 The much warmer weather that started Thursday has kicked planting into high gear.
Dan Helvig, who farms near Truman, had about a third of his corn in the ground by late last week and he's planted some soybeans.
"There are a lot of people who are done (with corn), some haven't started, and some are half-way done," Helvig said of his neighbors.
"Dry conditions are a whole lot better than a wet spring."
Hoverstad said crops don't demand much water at this stage to get started. "If you're going to be on the dry side, this is the time to have it."
Helvig said that despite the dry conditions the soybean seeds he planted are swelling up and ready to sprout. "But we do need some heat."
Hoverstad said the Waseca area has been drier than other areas. They only had 0.62 inches of rain in April, which is 2½ inches below normal for the month.
While Waseca got just one-tenth of an inch Tuesday night, much of the Mankato region saw about one-third of an inch to three-quarters of an inch of rain. Areas farther to the west and south received an inch or more.
The weekly crop progress report released last week by the National Agricultural Statistics Service, an arm of the U.S. Department of Agriculture, shows planting in the Upper Midwest is close to or above the five-year average for corn, soybeans and wheat.