A rather famous Roman Catholic priest is buried in Section 33 of St. Mary Cemetery in Waseca County. A Celtic cross marks the gravesite of Rev. Patrick McCabe.
The Fenian Memorial Committee of America is working to place a marker near the priest's headstone to honor his contribution to Irish freedom. A Minnesota stone cutter, Tom Miller, has been commissioned to create the granite legend to be placed at the foot of the grave.
The memorial will be unveiled May 18.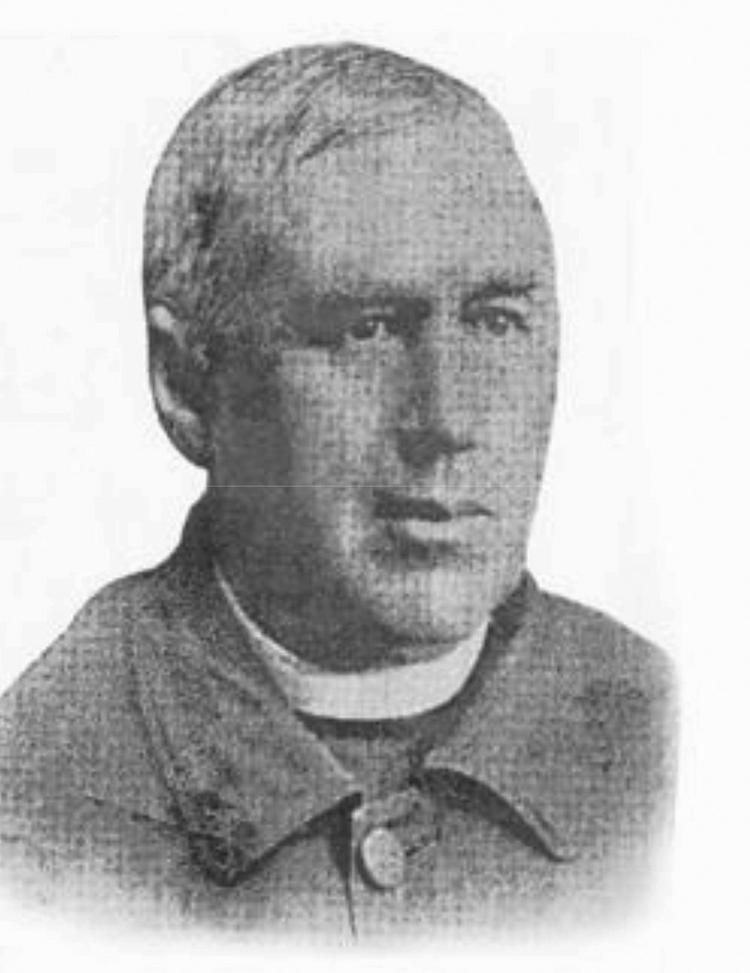 McCabe was instrumental in an escape from an Australian penal colony by a participant in an 1867 rebellion against British rule in Ireland, The Fenian Rising.
Archives at Waseca County Historical Society's Bailey Lewer Research Center include several articles about McCabe, who was born in Ireland in 1822.
He was ordained in 1859 for the Diocese of Perth and served in Australia as a priest for several years.
In 1868, a British ship brought 60 Irish political prisoners to be incarcerated in Fremantle. One of the prisoners, John Boyle O'Reilly, was a former member of the British Army who had been sentenced to 20 years of penal servitude.
O'Reilly was befriended by another Australian priest, Rev. Lynch, who convinced McCabe to assist in the prisoner's escape to the United States.
McCabe enlisted a trusted friend's help to get O'Reilly aboard an American whaling ship.
Knowing authorities would soon discover his part in the escape, McCabe left the Northampton area and traveled to the southern part of Australia.
O'Reilly eventually became the editor and part proprietor of a prominent Irish Catholic newspaper in the United States, the Boston Pilot. His whaling ship connections were beneficial during the Catalpa Expedition that helped fellow political prisoners get out of Australia.
After McCabe was sent by an archbishop to the United States, he and O'Reilly reconnected in Boston. The two men met again in 1890 at St. Paul. The newspaper man was presenting a lecture in the state where the priest had been appointed as the pastor of St. Mary's Church in Waseca.
McCabe also served at Mapleton.
He died in 1899.
At least one pilgrimage has been made to his grave. In 1966, two young Irish doctors who were research fellows at Mayo Clinic traveled to Waseca County. They were accompanied by their families and a diocesan archivist from west Australia.
(Waseca County Historical Society provided most of the information for this article).