With a soccer ball, Hula-Hoops and a few other inexpensive toys, Ben Ojika kept youngsters running around Lake Eagle Park for over an hour.
"If I don't send you back to your parents tired I'm not doing my job," he told a boy as he coaxed him back onto a field for another game Thursday.
Every Monday morning and Thursday afternoon, weather permitting, Ojika is at the park ready to provide young visitors with some free summer fun. On Tuesdays and Wednesdays he's at other sites in Eagle Lake and Mankato.
It's a new program called Rec on the Go sponsored by Mankato Public Schools Community Education and Recreation and the city of Eagle Lake.
"We realized there are pockets of kids we're not reaching," said Michelle Sorenson, youth recreation specialist for Mankato Public Schools.
The aim is to provide activities for youths who might not otherwise get to participate in summer recreation programs, Sorenson said. Transportation and cost are barriers for some families. So Rec on the Go comes to their neighborhood and doesn't charge any fees.
They are targeting neighborhoods with an abundance of young inhabitants. Most sites are at a park, but they also set up at a vacant lot in an Eagle Lake neighborhood that does not have a park.
"Anywhere we're wanted, we'll go," Sorenson said.
Rebecca Baumgardtner is happy to have a new opportunity for her twin 8-year-olds that doesn't require a car ride.
"I love that it's right here in our own backyard," she said Thursday as her boys participated at Lake Eagle Park.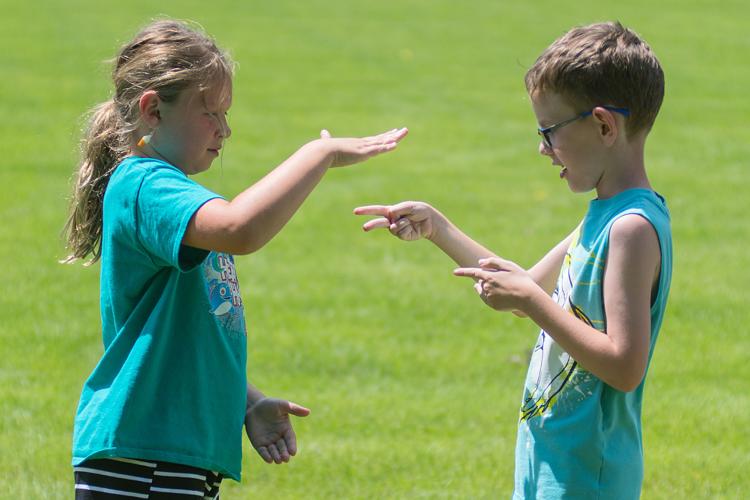 For the first summer, Rec on the Go is concentrated in Eagle Lake because the city is providing funding. Next year they hope to partner with more cities, Sorenson said.
The program is open to preschool and elementary-aged children. Preschool-aged participants must be accompanied by an adult. Next summer organizers will look to add opportunities for middle school students.
No RSVP is required for each session, but parents are asked to go to www.mankatoer.com and fill out a form with some contact information in case of an emergency.
Ojika, who is a human services graduate student at Minnesota State University, leads the Rec on the Go activities.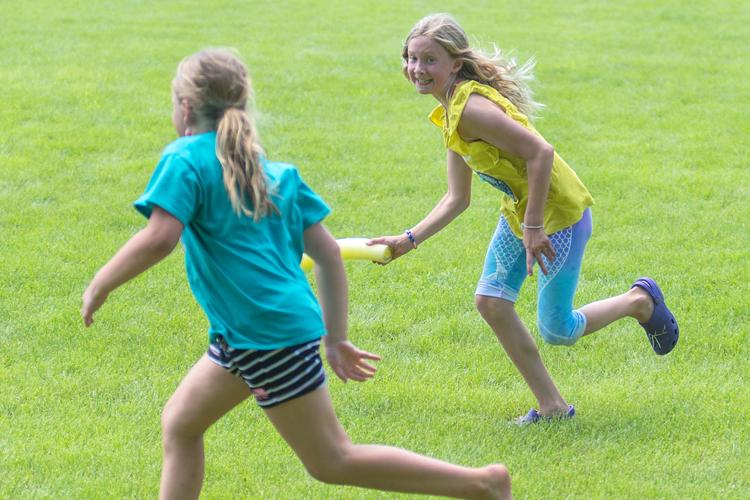 A variety of active games and craft projects are usually on the agenda.
None of the participants wanted to take a craft break Thursday afternoon, so Ojika got creative inventing games using a few supplies that come with him to each park in a trailer.
Ryder Baumgardtner's favorite game was a variant of tag that allowed him to whack his brother and other opponents with a pool noodle.